Performances at the Washington Pavilion
Season Concert Pricing
Welcome to the very first full season of major Augustana musical events in the Mary Sommervold Hall at the Washington Pavilion. As a response to many requests through the years, and to better serve you, our patrons, we are proud to host our 10 premiere events in Sioux Falls' finest performance hall. We invite you to join us for the entire season of wonderful music in our new home and trust you will enjoy the benefits of reserved seating, savings on a "Great Music" package and more.
2015-2016 Concert Events
Sunday, Nov. 1: The Augustana Choirs and Orchestra in Concert, 3 p.m.
Friday, Nov. 8: Fall Concert of the Augustana Band and College & Community Band, 7:30 p.m.
Saturday, Nov. 14: Band Festival Gala Concert, 6:30 p.m.
Saturday, Dec. 10: Instrumental Christmas Extravagana, 7:30 p.m.
Sunday, April 3: Post-Tour Concert of The Augustana Choir, 3 p.m.
Friday, April 8: Spring Concert of the Augustana Band and College & Community Band, 7:30 p.m.
Sunday, April 10: Spring Concert of the Augustana Orchestra, 3 p.m.
Sunday, May 8: Augustana Choirs and Orchestra with Concerto Aria Winners in Concert, 3 p.m.
SUBSCRIBE NOW TO OUR 2015/2016 SEASON!
Subscriptions are a wonderful value for Augustana music lovers, offering discounts off the price of purchasing individual tickets for the entire season. Subscribers also receive many rewarding benefits and special perks. Reserved seating is just one of the many advantages to purchasing a subscription. Prizes and surprises are also in store!
Why Subscribe?
"Great Music" subscribers receive your guaranteed favorite seat locations, first opportunity to order tickets to all future series events, specials, and more. By becoming a subscriber you are making a commitment to yourself that you will hear the best that Augustana offers across the music spectrum, and, best of all, you'll never stand in line again. One call is all it takes – your season tickets will be in the mail!
Subscription Pricing
Premium: $120
Level A: $102
Level B: $90
Augustana's "Great Music" subscriptions can be purchased from the Box Office at the Washington Pavilion. Call 605.367.6000 or visit them at 301 S. Main Avenue, Sioux Falls.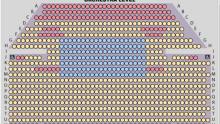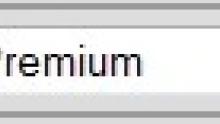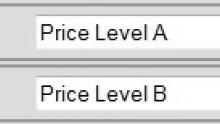 Individual Concert Pricing
Three levels of seating are available for all performances: Premium $20, Level A $17, and Level B $15. Tickets for seniors (65+) are $14 for Level A or Level B seats ONLY, there is no discount for Premium Seating. Tickets are free for students K-12 and those with a valid Augie ID. Individual concert tickets are available at www.washingtonpavilion.org. For additional questions, please call the Washington Pavilion at 605.367.6000.