The Legendary Fryxells
Following its renovation, the Humanities Center will be renamed in honor of longtime English professors Don and Lucy Fryxell — a tribute to two people who dedicated their lives to Augustana and its students.
Most of us count ourselves lucky if we find one true love — that magical, indescribable kind of love that's so extraordinary, so all-consuming, so, well, perfect, that we know it's a once-in-a-lifetime discovery. We cherish it; we hold it close; and we tell everyone about it with big dopey smiles on our faces and starry glazes over our eyes.
Don Fryxell counted himself luckier than lucky. He had four true loves: his wife, Lucy; his son, David; Shakespeare; and Augustana.
He spent the better part of his life cherishing each one.
Today, more than 65 years after Don and Lucy Fryxell first stepped foot on campus, Augustana looks back on their remarkable careers and counts itself lucky, too.
As the University unveils renderings for an extensive renovation to its Humanities Center, Augustana also announces its plans to recognize the countless contributions of Don and Lucy Fryxell by renaming the facility in their honor.
A fitting tribute, many say, to the couple who spent their careers advocating for the humanities. And for Don Fryxell, a man who was the central figure behind the original building's construction more than 50 years ago, a strong affirmation that the humanities remain at the intersection of the liberal arts at Augustana today.
Join Augustana's Dr. Sandra Looney '62, professor of English, and the couple's son, David Fryxell '78, as they reflect on Don and Lucy's teaching style, their approach to life, their belief in the power of education and more.
Don Fryxell met Lucy Dickinson in 1941 while the two were both serving as English teachers at Alabama Polytechnic Institute (now Auburn University). They married a year later in Fresno, California, while Don was serving in the U.S. Army. They joined the English department at Augustana in 1953 and went on to spend more than 30 years teaching, researching and nurturing — both students and junior faculty members.
Dr. Sandra Looney '62 counts the Fryxells among the individuals in her life who helped shape her into the person she is today.
"The Fryxells were marvelous teachers. I always wanted to be Lucy Fryxell. I still want to be Lucy Fryxell. It took me years to get over the fact that I could not be Lucy Fryxell — that I had to follow my own path."

— Dr. Sandra Looney '62
"It felt as if she knew every writer that she talked about. She had that grace of a southern lady — a sort of breathy, airy tone when she talked in class. Yet, she had this razor sharp intellect. She took all her students along. She cultivated a delight in T.S. Eliot and all these difficult figures. Lucy was such a gift to my education."
Looney described Don "Doc" Fryxell as a tough teacher with a soft heart.
"Doc was … crusty and gruff. But if you knew him, he was soft," she said with a laugh, recalling his classes such as "The English Novel" and "Contemporary Scene."
"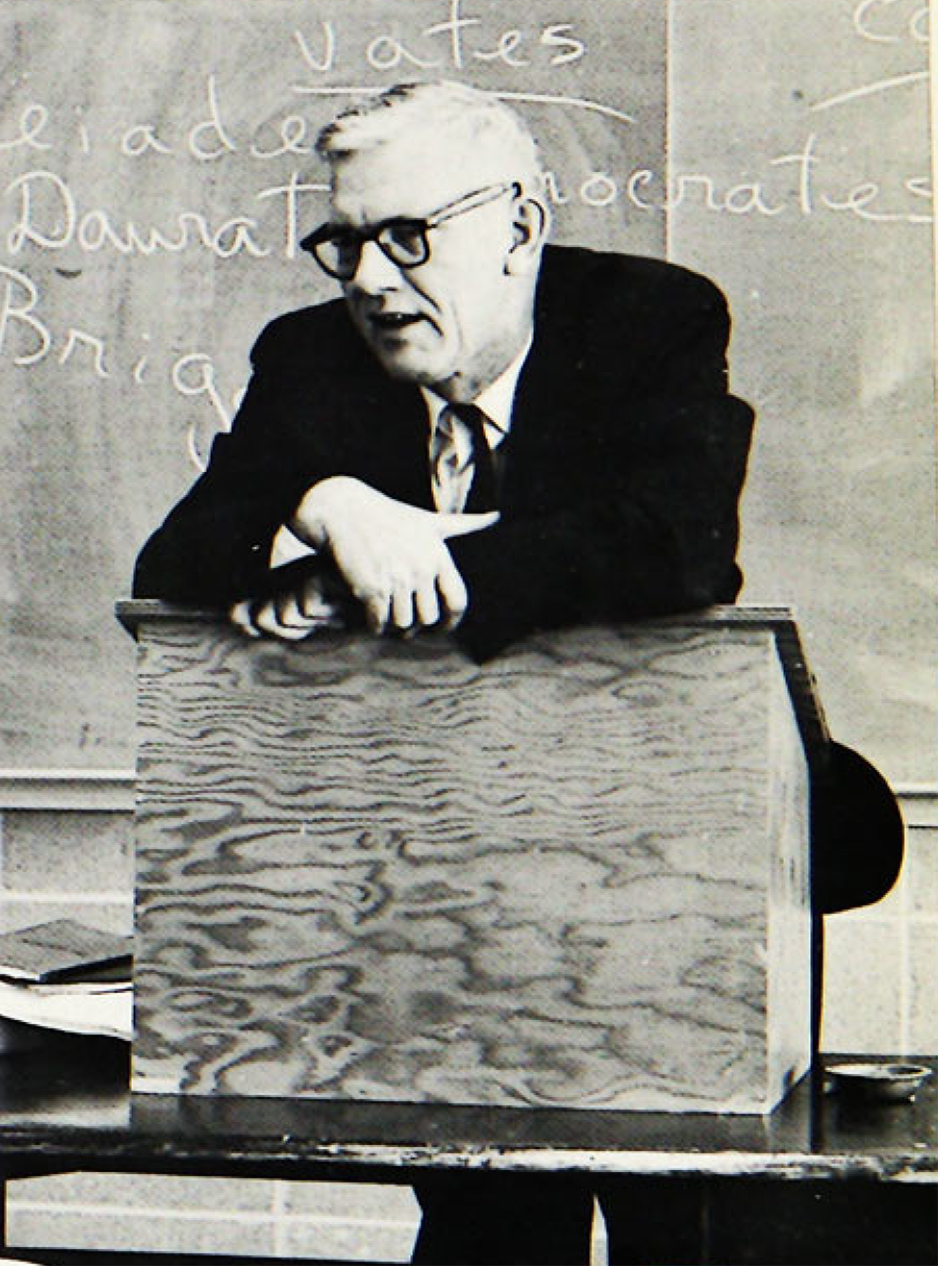 It was the day of the lecture. It was not the day of class discussion. (His) were marvelous lectures. As soon as he started talking, your head went down and you wrote notes as fast as you could and you were delighted the whole time."
David Fryxell '78 recalled his parents' love of Augustana. "My parents found a home at Augie. The great loves of their lives besides each other were Augustana and literature. I can still see my dad sitting at the dining room table, grading papers, or typing up lecture notes on his manual typewriter (my mom switched to electric when they came out) downstairs in their library, surrounded by books," he wrote.
Don Fryxell went on to become chair of the English department and eventually served as chair of the Humanities Division.
Looney said "Doc" Fryxell was the one who invited and encouraged her to take a teaching position at Augustana.
"He really shaped the department. He hired all of us. That's quite a marvel if you think about it — and it would never happen today. We were his. The (colleagues) I spent most of my time teaching with at Augie had all graduated from Augustana. He felt that if you went to different graduate schools, then you were (still) steeped in the tradition of Christian Liberal Arts. He hired for life. And, I think he got a lot of lifers out of us."
"For me, I never thought of going anywhere else. I don't think any of the others did either. We raised our children together in that department.  I took it for granted. I really took it for granted — of how collegial it was; pretty free of any kind of jealousies and guided by Doc," she said.
Looney described Don Fryxell as both a mentor and a father figure.
"I think he allowed the kind of freedom we needed.  He let us explore. I read Japanese literature. I read Indian literature. I read Chinese literature. At a time when there weren't any courses around like that."
Looney said Don and Lucy Fryxell's lives were "totally devoted to the liberal arts. Fiercely, in Doc's case. And in those days, we wrote about it. Various faculty members would write treatises and position papers on the mission of a college education," she said.
"I knew where Doc stood on these issues. He wrote about them and he fought for the humanities. He shaped the curriculum in ways, that as I think about it now, were revolutionary at the time."
As a teacher, Looney was also influenced and mentored by Lucy Fryxell.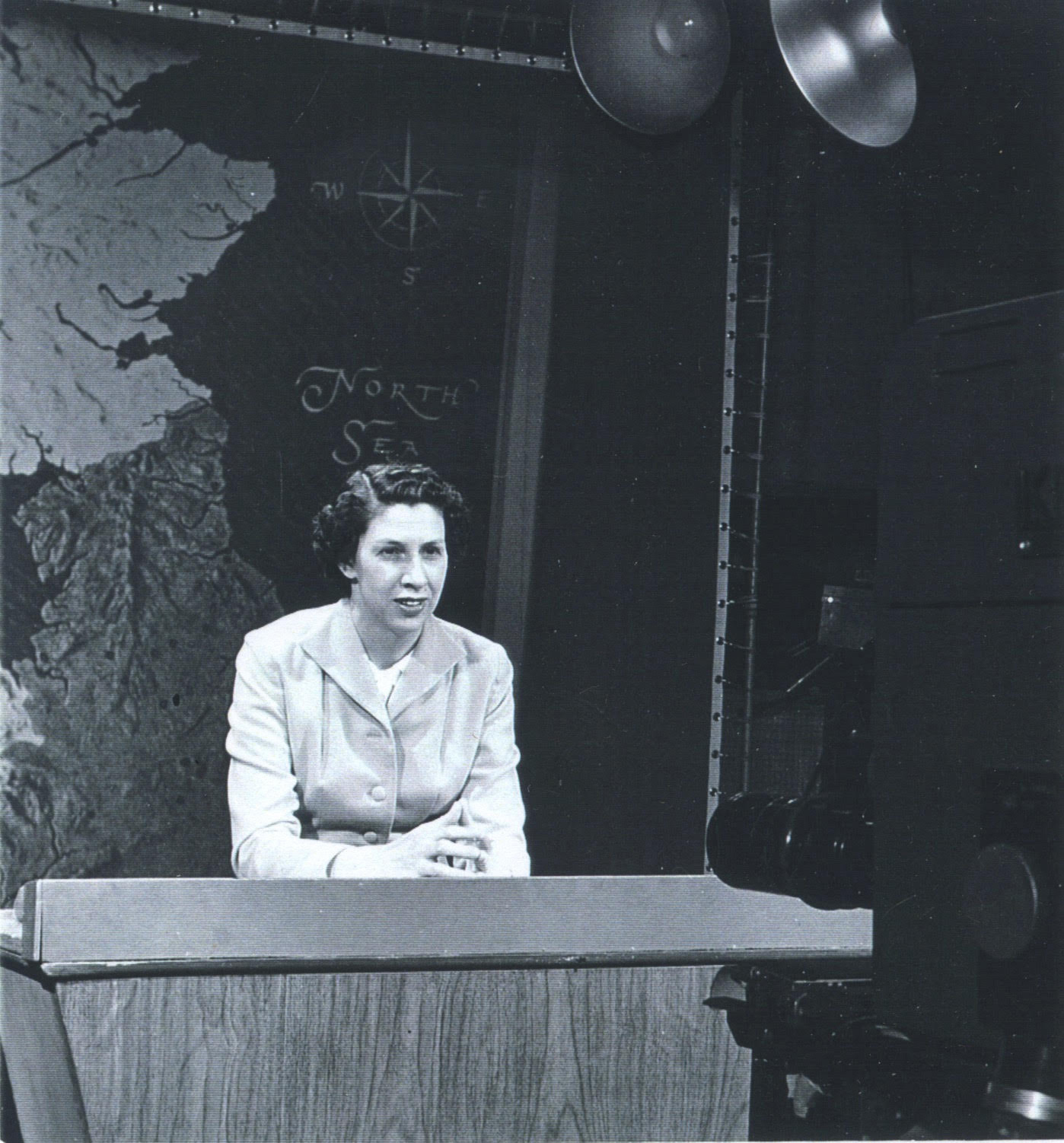 "Lucy just got better and better. That's another thing about her. Her teaching got better and better," Looney said. "She was still engaged. She took French, just for the fun of it. I think Lucy was probably the smartest woman I ever knew."
David Fryxell recalled his mom's kind and supportive spirit.
"People always said that my mom spoke with a slight southern accent, though of course I never noticed it. But she was certainly shaped by her upbringing in Alabama, even as she lifted herself beyond that small-town southern-ness to earn a PhD. (Her father was the mayor of Opelika, which she said meant she got into the movies for free.) She grew up with servants in the house and went to what she always called a 'tea-pouring school' as a college undergraduate (Brenau). Rather than making her what she might have called 'uppity,' however, I think her background made her kind, supportive and forgiving. I never heard her criticize anyone, and at worst she would be mildly disapproving ('We don't do that,' she would say.)," he wrote. "She was generous not only to students but to everyone in her life."
In the 1960s, Don Fryxell began advocating for a building for the humanities — a division whose departments were, at that time, spread across campus.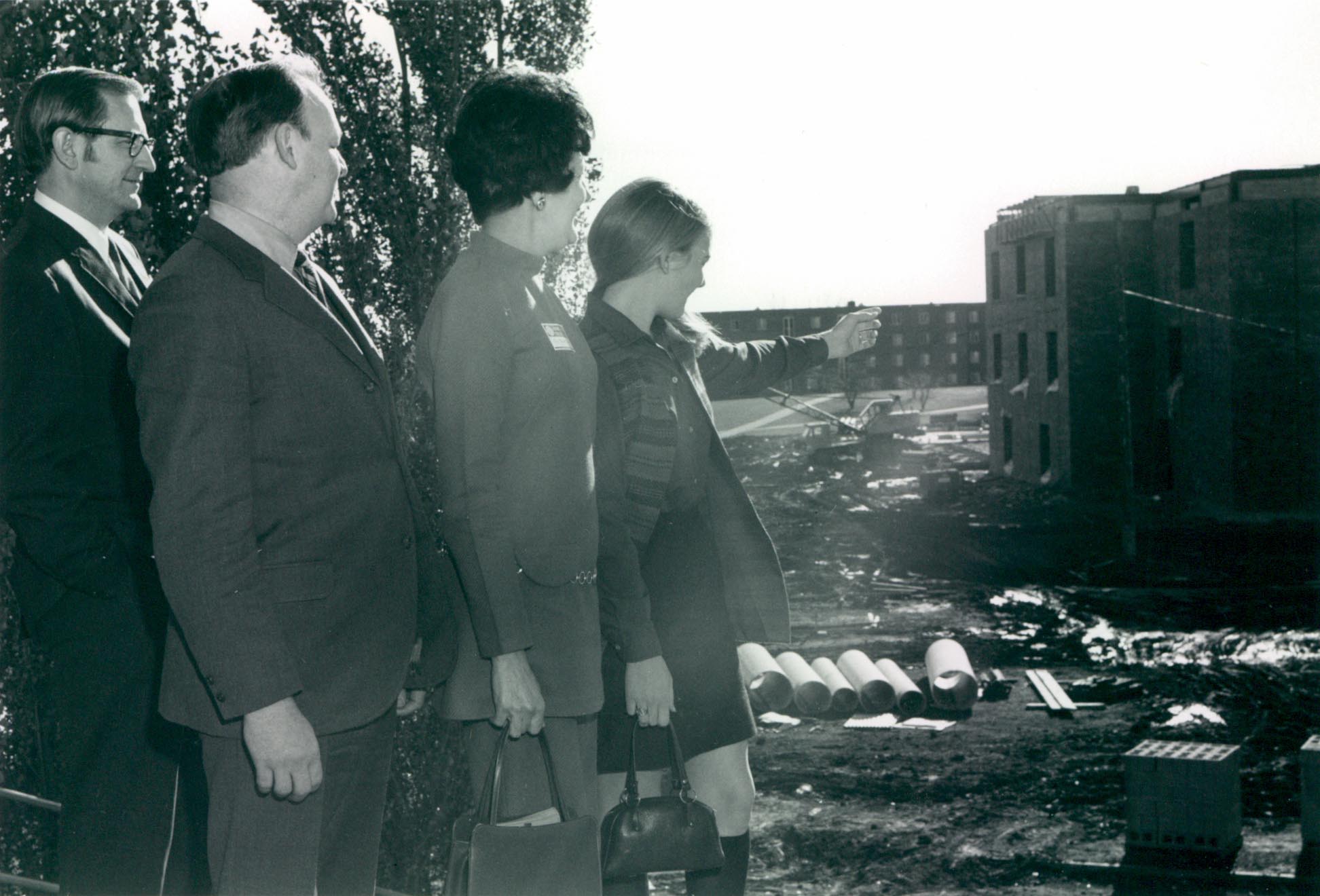 Widely considered the central figure in the planning and design of the Humanities Center, Don Fryxell stood proudly on the day of the building's dedication in 1971.
David Fryxell remembers his dad's passion and dedication for the project.
"The humanities building was definitely my dad's 'baby.' I remember him spreading floor plans on the dining room table. Tellingly, as he was laying out the offices for the English department, he didn't reserve the nicest corner office for himself — that went to my mom," he wrote.
Reflecting on Fryxell's efforts, Looney recalled the words of playwright Luigi Pirandello.
"It was at Augie that I was first introduced to Pirandello. He talked about how ideas have to have houses," she said. "It so struck me. It's not a difficult concept, but sometimes you need somebody else to put words to it. We understand that we do need houses for our ideas. It's not the house itself that lives, but everything that goes on inside the house that lives and must be minded."
"Before, we were in many places around campus. (With the Humanities Center) we finally had a home — a place for our ideas, a place where we can live together in the hallways. And of course that made a difference."
Looking back on the Fryxells' service and contributions to Augustana, Looney described the couple as both traditionalists and forerunners who inspired a spirit of giving back.
"Doc and Lucy were committed to Christian humanism and they knew that you need to pay for worthy things. And so, they were always giving," she said. "Lucy bought me my first electric typewriter. I was pounding away on my (outdated) German Olympia and she just bought it for me. Lucy did this kind of thing all the time. Once she heard about a student who needed shoes. So, she took her and bought her several pairs of shoes."
Looney said because the Fryxells believed so strongly in the power of education, they created the Fryxell Scholarship, an endowed scholarship that continues to help English and journalism majors pay for their education even today. In addition, they donated both of their offices to Augustana. After their retirements, the couple donated their home in Sioux Falls and their extensive library of books to Augustana as well.
What would it mean to Don and Lucy to know the renovated Humanities Center would be re-named in their honor?
"I think they'd be astounded," Looney said. "They never thought of naming anything after themselves — they were quiet; they just gave and they gave without fanfare."
David Fryxell agreed.
"I was almost speechless when I heard the news," he wrote of learning about Augustana's plans to rename the building the Fryxell Humanities Center. "Nothing would have pleased my parents more. They truly loved Augustana and their students, and it's wonderful to have Augie love them back in this way."
For more information and to watch the video, visit augie.edu/fryxell.