Marketing Team
Strategic Communications and Marketing consists of the following:
To schedule and/or request a project, please email your request to marketing@augie.edu. Please allow 24-48 hours for a response.
Please also review the services offered and the lead times associated for completion of your work.
The offices are located on the third floor of the Administration Building, located at 2001 S. Summit Ave.
---
Strategic marketing, advertising, and university-level communications

Nikki Troxclair
Vice President of Strategic Communications and Marketing
605.274.4922
nikki.troxclair@augie.edu

Contact Nikki for help with:  Brand and marketing campaigns, crisis communications, executive communications, licensing, paid advertising, and strategic communications planning.
Nikki Troxclair serves as the vice president of strategic communications and marketing, overseeing all public relations, editorial, marketing, web communications, and creative and central services for AU. With an award-winning career spanning more than 20 years, her background has primarily been in the fields of higher education, health care and engineering. Her previous higher education experience includes serving as the associate vice president for marketing and communications at the University of Nevada-Las Vegas (UNLV), and in various communications and marketing roles at the University of South Carolina, Georgia Institute of Technology, the University of Minnesota, Baptist Healthcare and the Andrews Institute for Orthopaedics and Sports Medicine. Nikki's public relations efforts have garnered press in top media outlets including but not limited to The Wall Street Journal, The New York Times, USA Today, Associated Press, CNN, HBO Real Sports, and the Los Angeles Times. She earned her B.A. at the University of Minnesota-Twin Cities, a M.A. at the University of Nevada-Las Vegas, and completed MBA coursework at the University of South Carolina. She is only one of four individuals in the state of South Dakota to be accredited in public relations by the Public Relations Society of America and is a LEED AP from the U.S. Green Building Council.
---
Admissions Communications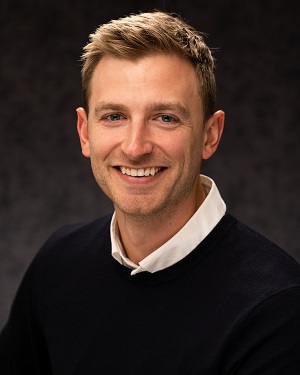 Brady Skoglund
Marketing & Communications Strategist
605.274.5540
brady.skoglund@augie.edu
 
Contact Brady for help with: Admissions related marketing content for both undergraduate admissions and graduate and continuing education. 
Brady develops and implements admissions marketing communications plans to help support the various enrollment goals and initiatives at the university. He most recently served as a marketing communications coordinator with Avera Health and previously worked for the Minnesota Department of Management and Budget as a communications coordinator. Brady earned his bachelor of arts in communications and journalism from the University of Minnesota-Duluth.
---
 Creative Services & Editorial

Greta Stewart
Director, Creative Services & Editorial
605.274.4618
greta.stewart@augie.edu

Contact Greta for help with: Editing, feature article development (web and print), magazine content, social media and photography/video production. Greta also manages the Creative Services team.
Greta has a bachelor of science in journalism from South Dakota State University. Having been in Sioux Falls for 20 years, she has worked in television at the local ABC affiliate, KSFY-TV, spent several years in public relations at SDSU and most recently served as lead copywriter for Avera McKennan Hospital & University Health Center and video coordinator at Avera Health.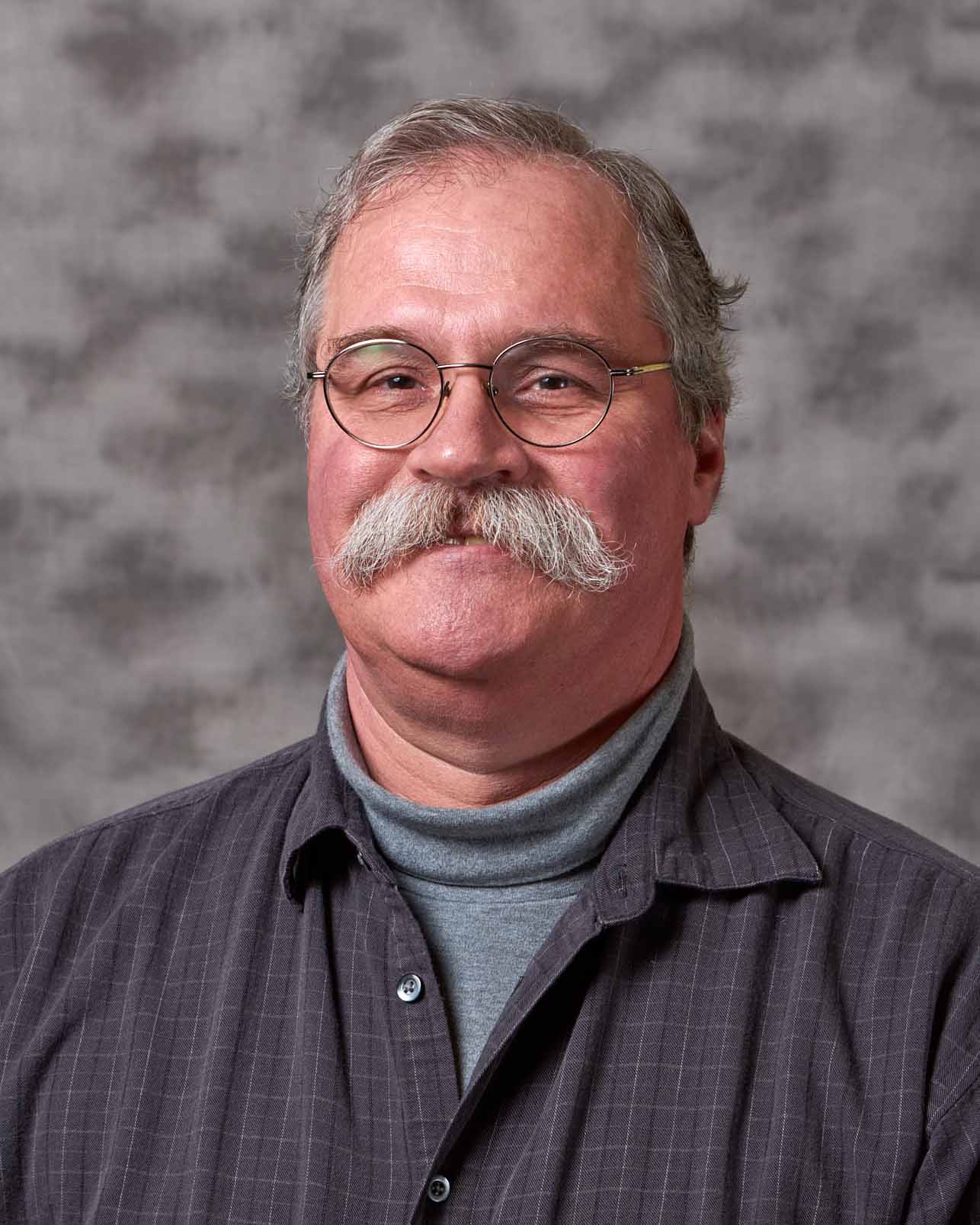 Bruce Carstensen
Mail Courier/Operator, Creative Services
605.274.4014
bruce.carstensen@augie.edu

Contact Bruce for help with: postage, tracking package and deliveries.
Bruce sorts and processes all of the university mail and delivers it across campus. He also assists with print and bindery work when needed. He joined the Creative Services department in 2016 after working in Campus Safety for 10 years.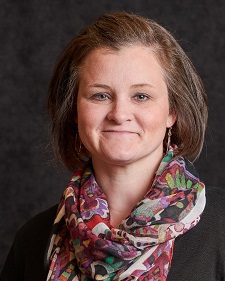 Kami Gladis
Creative Services Supervisor
605.274.4330
kami.gladis@augie.edu

Contact Kami for help with:  Branding assistance (logo and visual elements), graphic design requests, mailing services and printing. 
Kami supervises the staff and daily operations at Creative Services. Along with providing graphic design services, she oversees print production and post office services on campus. Kami has a bachelor of arts degree with an emphasis in graphic design and a marketing minor from Southwest Minnesota State University. She joined Augustana in 2012 as a graphic designer and transitioned to Creative Services supervisor in the fall of 2018. Prior to coming to Augustana, she worked in retail marketing.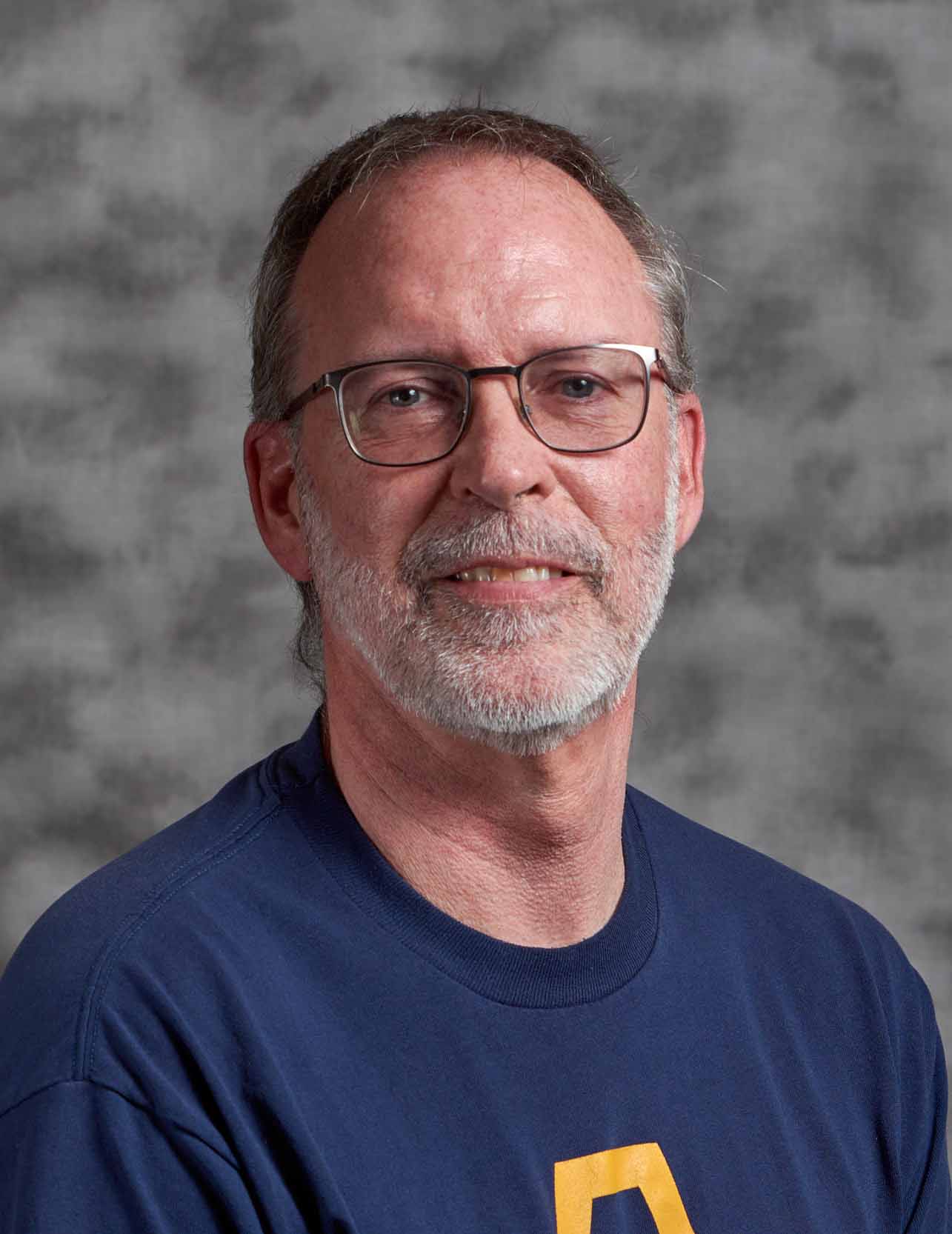 Keith Langin
Print Coordinator/Operator, Creative Services
605.274.4331
keith.langin@augie.edu

Contact Keith for help with: printing, copy services (binding, cutting, folding, padding, perforating, etc).
Keith's primary responsibility is to process work orders, specifically for print and/or bindery work. He collaborates with the design team to ensure all orders are processed according to specifications with quality and timeliness. He joined Augustana in 2007 and has 35 years of printing industry experience.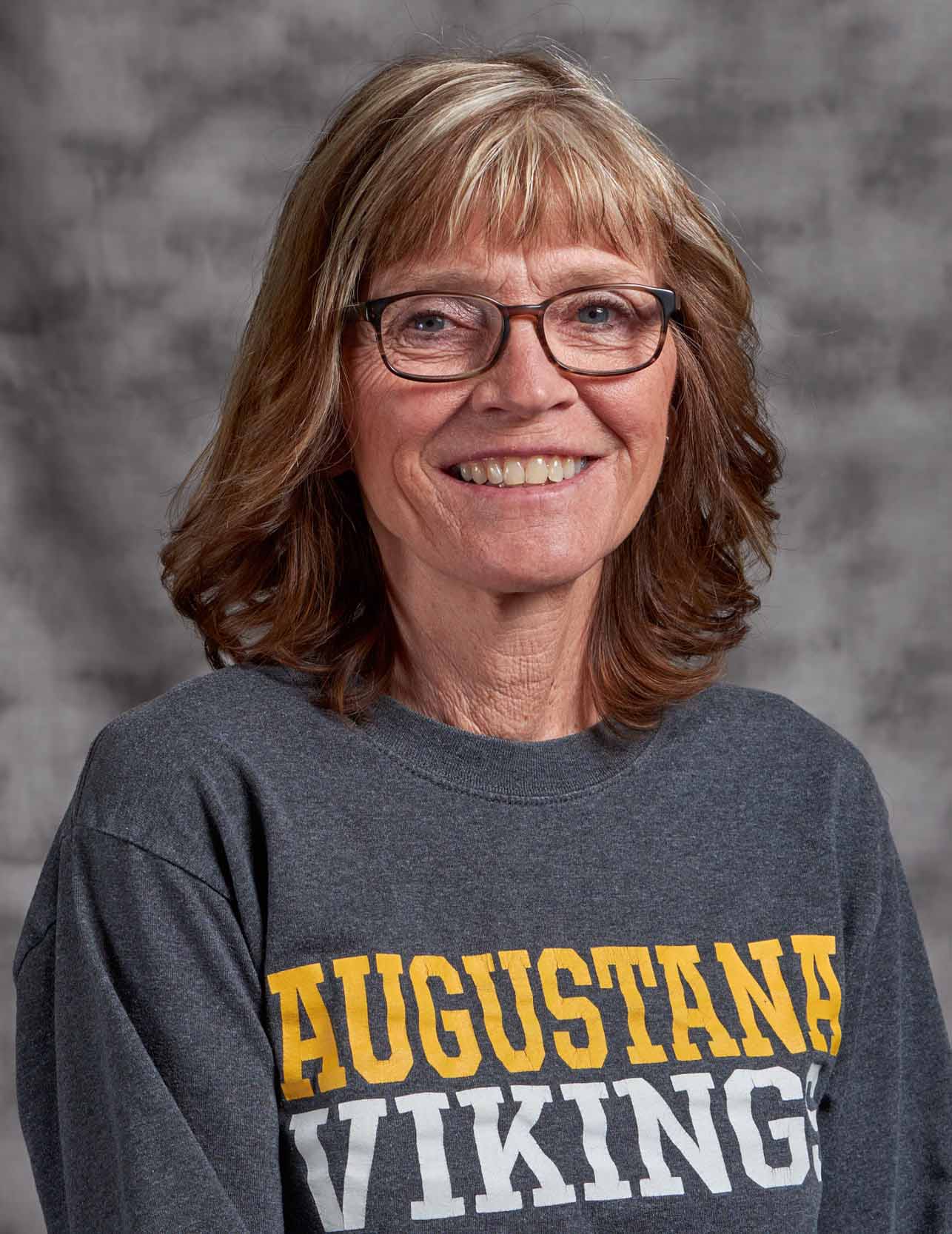 Corey Pederson
Commons Mail Room Coordinator, Creative Services
605.274.4331
corey.pedersen@augie.edu

Contact Corey for help with: postage needs and stuffing the Commons student mailboxes.
Corey oversees the post office located in the Morrison Commons. In addition to managing the campus mailboxes, she performs account management functions to ensure accurate records are kept for departments across campus. Corey has been at Augustana for 13 years. She started in the Business Office in 2005 as the cashier and moved over to Creative Services in 2011.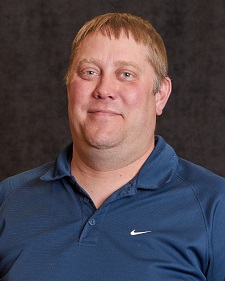 Ryan Rauk
Mail Room Coordinator, Creative Services
605.274.4331
ryan.rauk@augie.edu

Contact Ryan for help with: postage needs, variable data mailings and envelope printing.
Ryan is responsible for processing all incoming and outgoing mail for the Augustana community, and to ensure mailing standards and procedures are met in a timely matter. He started working at Augustana in 2001 and became a part time employee in 2007 when he joined the Sioux Falls Fire Department. Ryan has been working in the printing industry since 1998.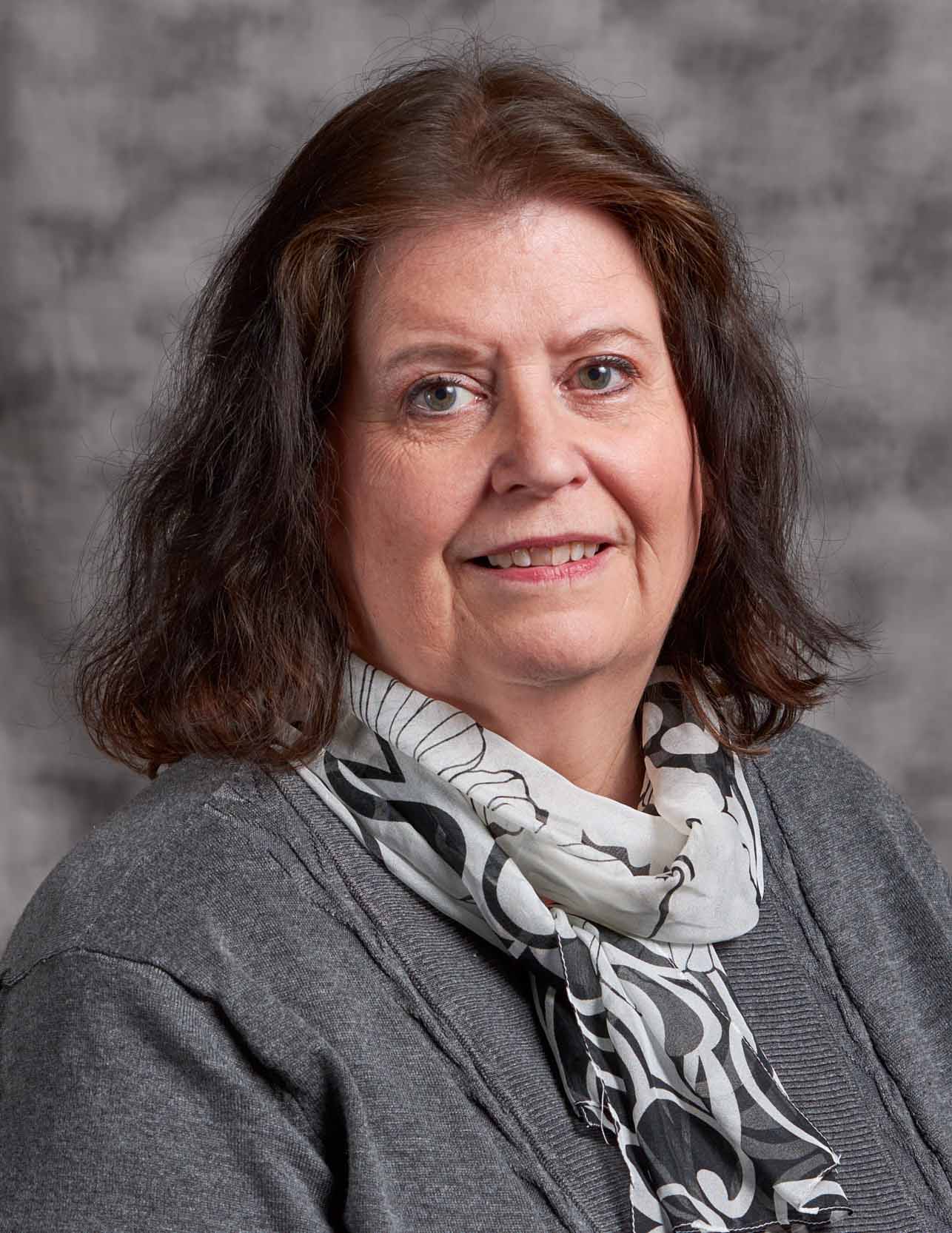 Peg Ustad
Art Director/Graphic Designer, Creative Services
605.274.4399
peg.ustad@augie.edu

Contact Peg for help with: branding assistance, university graphic standards and guidelines, graphic design and printing requests.
As a graphic designer Peg consults and collaborates with the Augustana community to achieve their design and print needs. She is responsible for ensuring that the university's graphic standards are executed properly in print and electronic production, and she assists in the overall production coordination at Creative Services. Peg has worked in the graphic design industry for over 40 years — 22 of those years have been at Augustana University.
---
Media Relations & Public Relations
Jill Wilson
Public Relations and Communications Strategist
605.274.5526
jill.wilson@augie.edu
Jill is the primary public relations contact on behalf of the university – building relationships with local, regional, and specialty/trade/academic news media. In addition to proactive pitching and outreach, she advises campus constituents on issues management and media relations best practices and contributes news, features, social media and related content. A graduate of the University of Nebraska-Lincoln, Jill has more than 12 years of communications and journalism experience having served as a television reporter in Sioux Falls and Lincoln, NE, and working with local organizations in the areas of social media and public relations.
Areas of responsibility: Earned media, internal communications and newsletters, media relations training, press release development, and expertise and story pitching.
---
Web Communications
 

Peggy Kapusta
Director of Online Communications
605.274.5053
peggy.kapusta@augie.edu

Contact Peggy for help with: Email development and scheduling, website updates, new web pages and sites.
As the director of online communications, Peggy works with the campus community to gather, generate, and update website and e-communication content, while ensuring established editorial, graphic and navigation standards are followed. A South Dakota State University journalism graduate, Peggy came to Augustana in 2008 from Wells Fargo, where she was an e-business consultant.
---