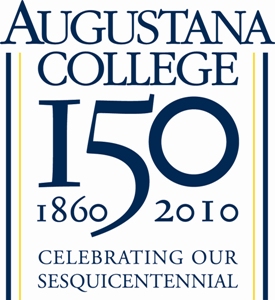 The 2010-2011 academic year marked the celebration of Augustana's Sesquicentennial.
Founded in 1860 in Chicago, Illinois, the College is built upon a proud Norwegian heritage, Lutheran scholarly tradition and five core values that serve as the foundation for the academic and student life experience. The Sesquicentennial celebration was woven into the fabric of the academic year with events, both old and new, bringing the celebration to every corner of campus and into the heart of every student, professor, staff member, alumna and alumnus.
Thank you for joining us! Skol!
Items of interest
We hope you enjoyed all of the sesqui-sational festivities in honor of our Sesquicentennial!

A digital archive allowing viewers to travel through history in the pages of the EDDA, the Mirror, and The Augustana Today.

A pictoral history of Augustana College from 1860 to 2010.