2018 ASL Immersion Presenter
We proudly announce the 2018 South Dakota ASL Immersion presenter.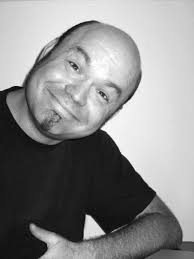 Patrick Fischer, CDI, DML, ASLTA Master:  comes from several generations of fine artists and actors originating in Europe; he has extensive experience in theatre and art. Patrick has been involved in a variety of artistic positions including artist, performer, director, producer, teacher, Director of Artistic Sign Language, and consultant. In addition, he has participated in a variety of performance positions including storyteller, poet, master of ceremonies, skit leader and comedian both nationally and internationally.
Patrick launched his business in 2005 as a way to provide services to those who want to learn more about theatre through deaf eyes. When not working in the world of theatre, he teaches American Sign Language and deaf studies. Patrick holds certifications as both the ASLTA Master Instructor and RID Certified Deaf Interpreter. He has taught in both the Sign Language Studies Program and Sign Language Interpretation Program in Portland, Oregon and a Deaf Language Model in Anchorage, Alaska.
Patrick has a plethora of awards pertaining to his instruction, performance and directing skills! 
Questions can be directed to Christa Gunderson at cgunderson@augie.edu.