2016 ASL Immersion Presenter
We proudly announce the 2016 South Dakota ASL Immersion presenter.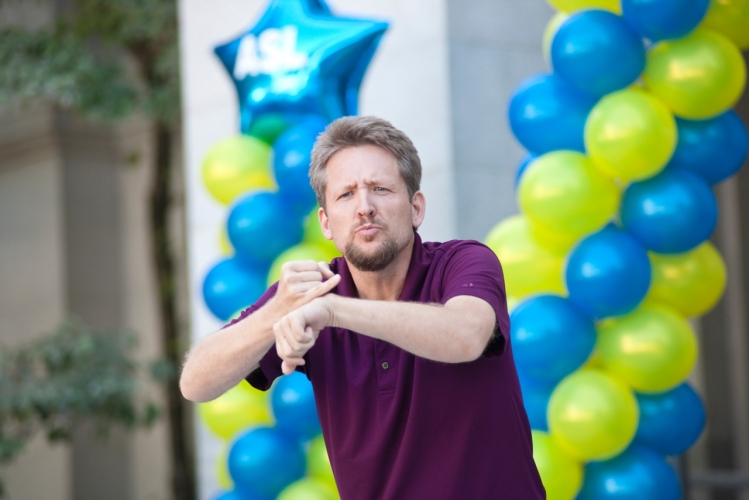 Marvin Miller has served as president of the Indiana Association of the Deaf (IAD) and taught over 500 hours of Deafhood classes. His accomplishments incllude launching several monthly newspapers of, for and by the Deaf and signing community including: The Deaf Michigander and DeafNation; he later helped launch SignNews. Marvin has worked in media, video relay service and consulted with organizations on business development. Marvin currently teaches Deafhood 101 and 201 in Indiana and other states. He is a graduate of the Model Secondary School for the Deaf and is currently attending Gallaudet University pursuing a degree in Deaf Studies. Marvin lives in Fishers, IN with his four Deaf children where he enjoys thinking about how to create a better future for the Deaf and signing community. He aspires to resurect the world's first fully integrated sign language town populated by a variety of ASL/English bilinguals who primarily use American Sign Language as the main source of communication.
Questions can be directed to Christa Gunderson at cgunderson@augie.edu.