Elementary Education Major
Welcome to Augustana's Elementary Education Program! 
As a transfer student, I felt very welcomed by my professors--not just as a student in the education program, but as a member of the Augie community. Our professors strive to see us succeed in our future classrooms and challenge us to give our future students a meaningful education
       - Kristin Ellrich, Class of 2014, double Elementary and Special Education major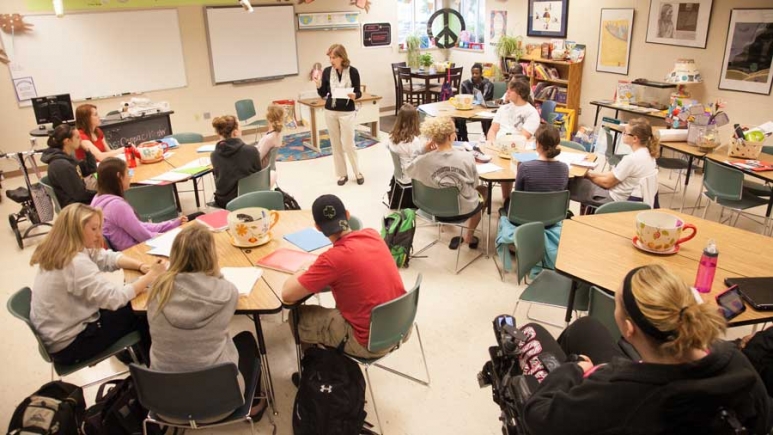 Do you like excitement, are you creative, can you multi-task, do you crave adventure, are you innovative, and do you love working with children? If you answered yes to these questions, then you will find success as an elementary education major at Augustana College. Through extensive field experiences, impressive coursework and close relationships you will foster with your professors, an Augustana College Elementary Education degree is the first step toward becoming a successful educator.
We invite you to experience the most rewarding and challenging career in the world – the Augustana Way.
Link to Elementary Education Major to see your 4 Year Plan of Study!
Meet your lead professors!
 Dr. Julie Ashworth, Dr. Lindsay Laurich, & Professor Becky Fiala