Sign Language Interpreting Major
Welcome to Augustana's Sign Language Interpreting Program! 
I take pride in telling others that I graduated from Augustana's Interpreting Program! I know that with the education I received, there is not a situation that I won't be able to handle in a professional way. Also- don't forget to have fun and enjoy the college life at Augustana :-) 
— Trisha Beseman, Class of 2011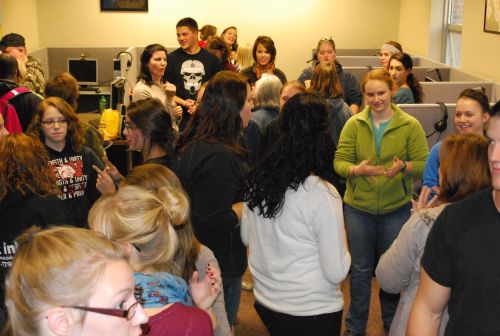 Combine your passion for language and desire to make a difference into one by choosing a career in sign language interpreting. Interpretation is the art and science of receiving a message from one language and rendering it to another. Interpreting is challenging, stimulating work with many possibilities for specialization based on your personal interests. The opportunities are endless and the rewards great. With a critical shortage of sign language interpreters across the nation, the job opportunities are plentiful. 
Augustana's program follows the Conference of Interpreter Trainers (CIT) recommended curriculum. Please contact Augustana College for further information. Marlee Dyce, program director mdyce@augie.edu
Link to Sign Language Interpreting to get your 4 year Plan of Study!