2015-16 Art News
Augustana Art Club Celebrates Homecoming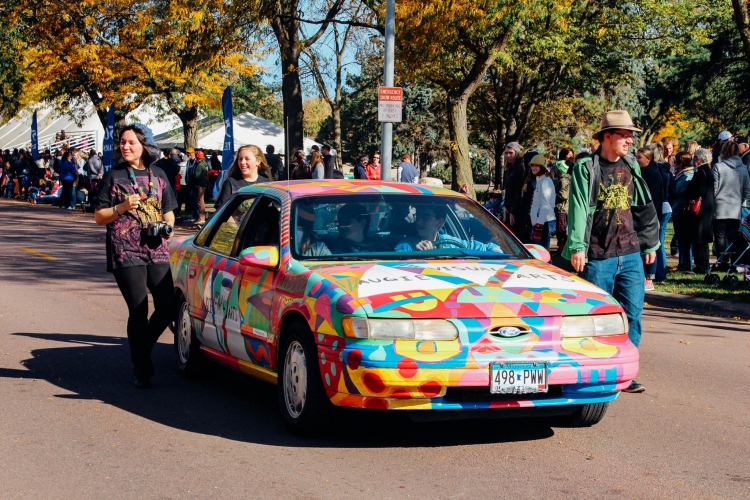 Alex Meyer ('17) drives Tyler Johnson's ('16) freshly painted Ford by the Augustana Art Club for Augie's homecoming parade.
Ceramicist Jeffrey Oestreich Gives Workshop and Gallery Talks to Students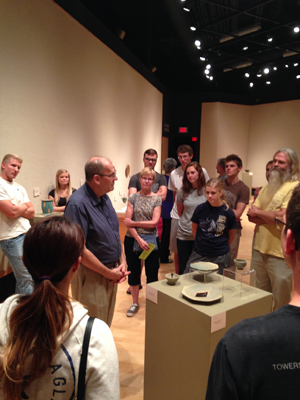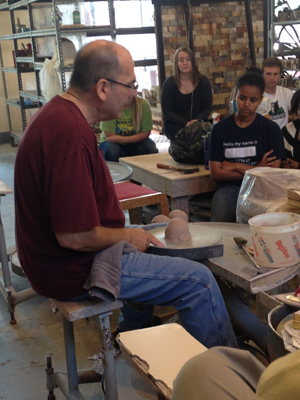 Artist Jeffrey Oestreich visited campus for the opening of his ceramics exhibition at the Eide/Dalrymple Gallery. Oestreich took the opportunity to meet art students, discuss his works in the gallery, and gave a workshop demonstration of his faceted functional ceramics. The exhibition is open through Saturday, Oct. 10.
Eide/Dalrymple Gallery Receives Three Grants for Upcoming Exhibition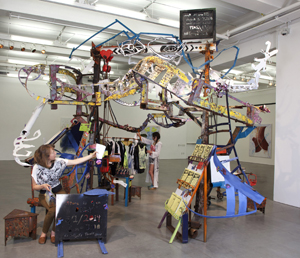 With the help of grants from the Sioux Falls Area Community Foundation, Augustana University's Mellon Fund Committee, and the South Dakota Arts Council, the Eide/Dalrymple Gallery will open a unique Homecoming exhibition of drawings, large-scale sculptures and collaborations: de la Mancha: Laster Out First": Sculptures and Community Collaborations by Bridget Beck. The exhibition will be composed of drawings and recent sculptures that the artist will deliver by truck from Long Beach, California. Additionally, she will create four collaborative sculptures, two of which will be created through workshops with Sioux Falls Edison Middle School students and Brandon Valley High School students.
The Art Department Welcomes Photography Professor Anna Reich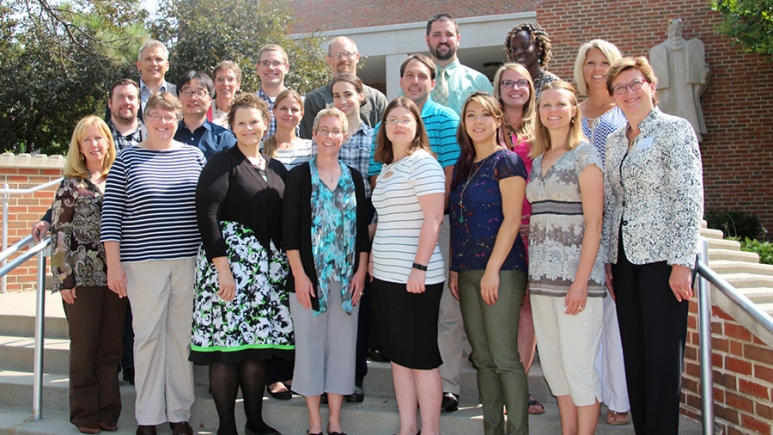 Professor Anna Reich joins 18 other new faculty members in Fall 2015.