Science Fair for High School Students
High school students (9th-12th grades) have the opportunity to present their experience with science at Augustana's 3rd annual Science Fair sponsored by the Tri-Beta honor society at Augustana.
Areas of science included are: Biology, Chemistry and Physics/Mathematics.
Sessions and activities will take place the morning of Saturday, March 30, 2019, in the Froiland Science Complex on AU's campus.
There is no registration fee!
Tentative Schedule
9 a.m. Registration
9:20 a.m. Welcome
9:30 a.m. Judging Begins
11:30 a.m. Student Panel
12 p.m. Awards Ceremony
**Treats will be available throughout the event**
Presentation materials
Students should bring presentation aid (e.g., can be poster board or tri-fold poster)
Any other materials pertinent to the research (e.g., lab notebook)
View examples of presentation aides that include desired sections, (i.e., purpose, hypothesis, experiment, etc.)
Please Note:

All experiments should be done in the student's school and be supervised by their science teacher. Augustana is not responsible for obtaining student's research materials.
If you register, please ensure you attend to present on Saturday, March 30.
For more information, please contact the bbb@ole.augie.edu.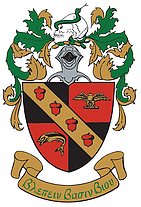 Beta Beta Beta (Tri-Beta) is the local chapter of the National Biological Honor Society. Membership is based upon academic excellence in the field of biology.