Choral and Vocal Faculty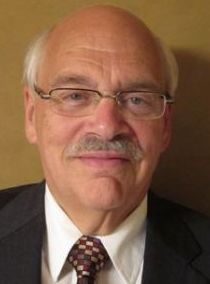 Dr. Monty Barnard
Voice Instructor
605.274.5455
monty.barnard@augie.edu

Dr. Monty Barnard is retired as a full-time professor of music after 39 years at Augustana. He continues to teach applied voice for the department. His solo roles in several oratorios and operas include Messiah, Elijah, Bach Christmas Oratorio, Mozart Requiem, Brahms Requiem, Fauré Requiem, Puccini Madame Butterfly, Puccini La Bohême, and Verdi La Traviata. He has performed numerous faculty recitals, a Carnegie Recital Hall debut recital, and was a touring artist with the Goldovsky Opera Theatre. He serves as director of music and baritone soloist at Calvary Cathedral (Episcopal) and Mt. Zion Synagogue, Sioux Falls.
---
Natalie Campbell
Voice Instructor
605.274.5455
natalie.campbell@augie.edu
Natalie Campbell currently teaches voice at Augustana University and the University of Sioux Falls in South Dakota. She holds a Master's degree in Vocal Performance from the University of South Dakota, where she studied with Dr. Brandon Hendrickson. While at USD, she was the winner of the university's annual concerto competition and performed the roles of Dido in Purcell's Dido and Aeneas and Monica in Menotti's The Medium. She also received a B.M. in Piano and Vocal Music Education from Houghton College in New York, and has pursued graduate studies in Piano and Chamber Music at Rice University in Houston, Texas.
As an educator, Natalie has taught elementary and middle school vocal music, has served as associate director for the Tucson Girl's Chorus, and maintains a private voice studio. As a vocalist, she has performed with several ensembles, including Cantare Houston, Mercury Baroque, the South Dakota Chorale, and The Rose Ensemble. As a soloist, Natalie has performed as part of the Sacred Arts Series at St. Joseph's Cathedral in Vivaldi's Gloria, Fauré's Requiem, and Mozart's Coronation Mass, the role of Adina in Donizetti's L'elixir d'amore with the Sounds of South Dakota, Orff's Carmina Burana with Mount Marty College in Yankton, Vaughan Williams' Serenade to Music, and Bernstein's Chichester Psalms with the Southwest Minnesota Orchestra. This spring she will solo with the Sioux County Oratorio Chorus in Haydn's Missa brevis and a midwest premiere of Shawn Kirchner's Songs of Ascent.
---
Director of Vocal Studies and Opera Theatre/Voice Instructor/Vocal Music Education/Choral Conductor
605.274.5457
lisa.grevlos@augie.edu
Dr. Lisa Grevlos is professor of music and director of vocal studies at Augustana University. She directs the Augustana Opera Workshop Theatre program, conducts Angelus, and teaches in the areas of applied voice, vocal pedagogy, singer's diction, and choral music education. Dr. Grevlos performs frequently as a soloist in the region for recitals, operas, oratorios, and musical theatre. She has been a guest soloist with the South Dakota Symphony Orchestra in "A Night at the Opera," the Brahms Requiem, and was the featured soprano vocalist with the Sioux Falls Municipal Band for 15 years. Recent engagements have included various roles in Sounds of South Dakota, Inc. concerts and opera productions and soprano soloist in the Augustana Choir and Orchestra's performance of the Brahms Requiem at the Washington Pavilion of Arts and Science. She has been a regional finalist and scholarship recipient in the Metropolitan Opera Auditions and was a semi-finalist in the Denver Lyric Opera Guild Auditions.
Along with her duties at Augustana University, she is artistic director and president of Sounds of South Dakota, Inc. a non-profit organization whose mission is to connect South Dakota professional vocal artists in opera, recital, and musical theatre performance with regional audiences. In September 2012, she served as stage director for the Sounds of South Dakota, Inc. production of Mozart's "The Magic Flute," starring internationally acclaimed bass-baritone, Samuel Ramey, accompanied by the South Dakota Symphony Orchestra with Maestro Delta David Gier in the Mary Sommervold Hall of the Washington Pavilion of Arts and Science.  This production was awarded second prize in the National Opera Association's 2012-13 Professional Opera Production Competition.  Dr. Grevlos also serves as a frequent adjudicator and clinician throughout the Midwest. She is a member of Music Teachers National Association, American Choral Directors Association, and the National Association of Teachers of Singing. She has served as the high school and collegiate vocal competition chair for South Dakota Music Teachers' Association and currently serves as the soprano adjudicator for South Dakota American Choral Directors Association Honor Choir. She received the Doctorate of Arts degree in voice performance and opera stage directing from the University of Northern Colorado. She holds master of music degrees from Northwestern University, Evanston, in voice performance and choral conducting, and she completed her undergraduate degree in music education at Augustana University
---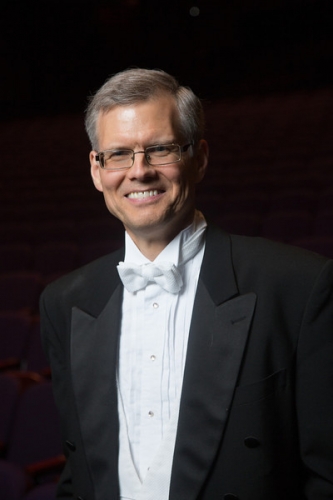 Dr. Paul Nesheim
Director of Choral Activities and Professor of Music
Director of The Augustana Choir and Chamber Choir
605.274.5402
paul.nesheim@augie.edu
Dr. Paul Nesheim is the Director of Choral Activities and a Professor of Music. He conducts the Augustana Choir and Chamber Choir, and teaches courses in choral conducting, choral methods, voice, and church music. He also serves as the director of the Adult Choir and Women's Choir at First Lutheran Church in Sioux Falls. Prior to his appointment at Augustana, Dr. Nesheim taught on the faculties of Minnesota State University Moorhead, Concordia College in Moorhead, Lawrence University Conservatory of Music in Appleton,Wisconsin, and Northern State University in Aberdeen,South Dakota.He has held positions conducting high school, church, and community choirs in South Dakota, Minnesota, California, Iowa, Wisconsin, Arizona, and North Dakota.
Dr. Nesheim holds a Bachelor of Arts degree in music education from St.Olaf College, a Master of Music degree in choral music from Arizona State University, and a Doctor of Musical Arts degree in conducting from the University of Arizona. He is an active member of the American Choral Directors Association (ACDA), and in July of 2013 he began a term as president-elect of South Dakota ACDA. He is a frequent adjudicator, clinician, and guest conductor for contests, professional conferences, and all-state festival, and honor choirs. He has conducted in Austria, the Czech Republic, Germany, Poland, and Slovakia, and at Orchestra Hall in Minneapolis and on two occasions at Carnegie Hall in New York.
Dr. Nesheim is a published composer and the author of Building Beautiful Voices, a book of vocalization methods and materials published by the Roger Dean Publishing Company.
---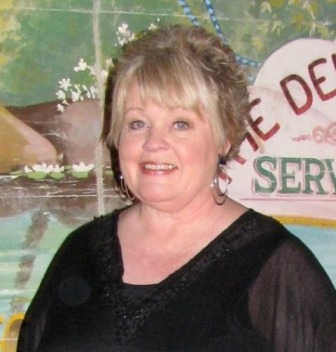 Judith Schreck
Voice Instructor
605.274.5405
jschreck@augie.edu
Judith E. Schreck is a vocal instructor. She has been featured soloist with the South Dakota and Black Hills Symphonies as well as the Reading Symphony in Reading, Pa.; the Tri-Cities Opera Company, the Harper College Alumni Singers and the Tri-Cities Orchestra in Binghamton, N.Y.; and the Allentown Opera in Allentown, Pa. She performed at the Poor Richard Club in Philadelphia and for the Philadelphia Historical Society. She also did several live concerts on New York Cable television. A few of her roles include Susanna in The Marriage of Figaro, Letitia and Miss Pinkerton in The Old Maid and the Thief, Nettie Fowler in Carousel, Laurie in Oklahoma, Tuptim and Lady Tiang in The King and I, and Yenta in Fiddler on the Roof. She has also performed as soloist in Carmina Burana and The Lord Nelson Mass. She graduated from Augustana University with a bachelor of arts degree in voice.
---

Dr. Russell Svenningsen
Associate Professor of Music
Vocal Instructor and Choral Director
605.274.5038
russell.svenningsen@augie.edu
Dr. Russell Svenningsen is associate professor of music at Augustana University where he teaches applied voice, aural skills and is the conductor of the University Chorale. He holds the D.M.A., Music Education from Boston University, a M.M., Choral Conducting from the University of Cincinnati College-Conservatory of Music and a B.M., Music Education, from Concordia College, Moorhead, Minnesota. He has studied conducting with Dale Warland, René Clausen, Jon Washburn and John Leman and voice with Daniel Weeks and Mark Schowalter. His mentors in music education include Roger Mantie, Sidsel Karlsen and Lee Higgins. Dr. Svenningsen is inspired by the work of conflict theorist Antonio Gramsci and the Norwegian Singers Association of America, both of which feature prominently in his dissertation, This Singing: The Norwegian Singers Through a Gramscian Lens. He was the recipient of the Carole Bland Cultivating Faculty Excellence Endowment for the '16-'17 school year.
Dr. Svenningsen is an active conductor, performer and clinician. He has worked as clinician and guest artist with professional, high school and community choirs across the United States and abroad. Recently, he has appeared with both the South Dakota Symphony Orchestra and the Northwest Iowa Symphony Orchestra; he is also a member of the GRAMMY-nominated South Dakota Chorale. During the fall of 2019 he, along with colleagues Dr. Peter Folliard and Debra Reid, will embark on an ambitious recording project featuring Franz Schubert's epochal song cycle Winterreise. For the fall of 2019, he and collaborative pianist Brett Cooper are preparing a recital featuring the music of Verdi, Richard Strauss, Carlisle Floyd and Wagner.
Dr. Svenningsen is a proud member of the American Choral Directors Association, National Association for Music Education, National Collegiate Choral Organization and National Association of Teachers of Singing. He has served on the executive boards of Opera South Dakota and the South Dakota Arts Council Music Panel.
Russell and his wife, Sarah, are the very proud parents of two children, Anders (17) and Annika (15). He is an avid woodworker and deeply terrible golfer.