Music Education Faculty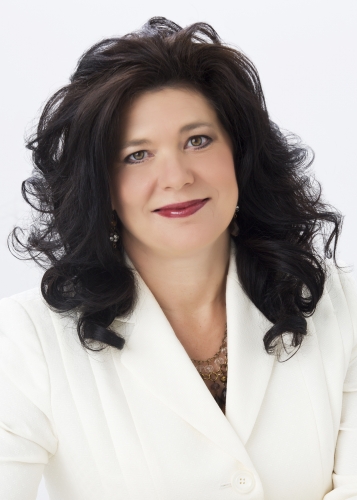 Director of Vocal Studies and Opera Theatre/Voice Instructor/Vocal Music Education/Choral Conductor
605.274.5457
Dr. Lisa Grevlos is associate professor of music and director of vocal studies at Augustana College. She directs the Augustana Opera Workshop Theatre program, conducts the Augustana Women's Choir — Angelus, and teaches in the areas of applied voice, vocal pedagogy, singer's diction, and choral music education. Dr. Grevlos performs frequently as a soloist in the region for recitals, operas, oratorios, and musical theatre. She has been a guest soloist with the South Dakota Symphony Orchestra in "A Night at the Opera," the Brahms Requiem, and was the featured soprano vocalist with the Sioux Falls Municipal Band for 15 years. Recent engagements have included various roles in Sounds of South Dakota, Inc. concerts and opera productions and soprano soloist in the Augustana Choir and Orchestra's performance of the Brahms Requiem at the Washington Pavilion of Arts and Science. She has been a regional finalist and scholarship recipient in the Metropolitan Opera Auditions and was a semi-finalist in the Denver Lyric Opera Guild Auditions.
Along with her duties at Augustana College, she is president of Sounds of South Dakota, Inc. a non-profit organization whose mission is to connect South Dakota professional vocal artists in opera, recital, and musical theatre performance with regional audiences. In September 2012, she served as stage director for the Sounds of South Dakota, Inc. production of Mozart's "The Magic Flute," starring internationally acclaimed bass-baritone, Samuel Ramey, accompanied by the South Dakota Symphony Orchestra with Maestro Delta David Gier in the Mary Sommervold Hall of the Washington Pavilion of Arts and Science. This production recently was awarded second prize in the National Opera Association's 2012-13 Professional Opera Production Competition.  Dr. Grevlos also serves as a frequent adjudicator and clinician throughout the Midwest. She is a member of Music Teachers National Association, American Choral Directors Association, and the National Association of Teachers of Singing. She has served as the high school and collegiate vocal competition chair for South Dakota Music Teachers' Association and currently serves as the soprano adjudicator for South Dakota American Choral Directors Association Honor Choir. She received the Doctorate of Arts degree in voice performance and opera stage directing from the University of Northern Colorado. She holds master of music degrees from Northwestern University, Evanston, in voice performance and choral conducting, and she completed her undergraduate degree in music education at Augustana College.
---

Dr. Scott Johnson, Co-Chair, Department of Music
Music Education/Music for the Theatre/Music Appreciation
605.274.5452
scott.johnson@augie.edu
Dr. Scott R. Johnson is associate professor of music, music education instructor and musical theatre director. He was instrumental in building the Augustana College and Community Orchestra. He previously served as coordinator of instrumental music at Lincoln University in Pennsylvania and director of orchestral studies at the University of Central Arkansas, Conway. During the summer of 1998, he directed the Lutheran Summer Music orchestra. He is recognized as a conductor, clinician and adjudicator of music festivals throughout the Midwest. He has served as either principal or section bassist with fourteen different orchestras in South Dakota, Arkansas, Illinois and Minnesota. He has also served as a member of the South Dakota Symphony Board of Directors. After earning a bachelor of arts degree with emphasis in orchestral conducting from Macalester College, he received the master of music in orchestral conducting from Illinois State University and the doctor of philosophy in music education from Northwestern University.
---
---

Dr. John Pennington, Co-Chair, Department of Music
Percussion Instructor/Global Music/Composition and Arranging
605.274.4607
john.pennington@augie.edu

John Pennington is an educator, composer, performer, author, producer and conductor. Pennington is currently a professor of music at Augustana College and is the artistic director of the Animas Music Festival (Durango, Colo.) He holds degrees from the University of Michigan, University of Arizona, and Arizona State. Pennington is an orchestral percussionist, who currently performs with the South Dakota Symphony and the Music in the Mountains Music Festival Orchestra. Pennington is currently a cultural envoy for the State Department in the Middle East (most recently Lebanon), where he presents concerts, clinics and masterclasses.
With over thirty recordings to date he has recorded for the Ensemble 21, Summit, Cristo, OCP, and Equilibrium labels. Recent recording releases include: Brasileirinho, South American Music for Guitar and Percussion (co-produced composed and arranged, 2010), Steps (co-produced composed and arranged, 2008), Music for Trumpet and Percussion with Stephen Dunn, Lou Harrison, American Gamelan (produced, conducted and performed, 2007), Compassionate and Wise (co-produced, composed and performed, 2006, Equilibrium Press). With performances on four continents and over 25 states he has performed on Prairie Home Companion and been a featured performer at three Percussive Arts Society International Conventions.
Active as a composer and arranger he has over 25 compositions for soloist, duo, chamber and films and dozens of arrangements for numerous instrumental and vocal combinations. Extensive studies in world music have included experience in African, Middle Eastern, Indonesian, Cuban and the South Indian Karnatak tradition. Recently, Pennington studied the Northern Hindustani tradition of music in Haridwar and Delhi, India and the Javanese and Balinese traditions of Indonesia.
---
Dr. Paul Schilf
Director of The Augustana Band/Instrumental Music Education
605.274.5458
paul.schilf@augie.edu
Dr. Paul R. Schilf is in his 13th year at Augustana College and is the conductor of the Augustana Band. In his earlier years with the College, he  conducted the College & Community Concert Band, The Northlander's Jazz Ensemble, the Jazz Lab Band, and the Augustana Brass Choir. Additionally, he teaches classes in brass pedagogy, music education and supervises the instrumental student teachers. Prior to his appointment at Augustana College, Schilf was a faculty member at Concordia University (St. Paul, Minn.). He holds a bachelor of music education degree from Concordia University (Chicago, Ill.), an M.A. with an emphasis in conducting and a doctor of philosophy degree in music education, both from the University of Iowa. Schilf has taught all levels of instrumental music.
Schilf's research interests lie in intergenerational instrumental music education and in the supervision of instrumental music student teachers. He has presented clinics and presentations across the United States on these topics, including the prestigious Midwest Clinic International Band, Orchestra and Music Conference. Dr. Schilf has led six international tours with intergenerational ensembles and has conducted these ensembles across Europe and Asia. His intergenerational research, student teaching supervision information, and music education articles have appeared in prominent national magazines and journals.
In November 1992, Schilf was recognized as an outstanding nationally certified teacher of music by the Music Educators National Conference, an honor he maintains yet today. He is currently executive director of the South Dakota Music Education Association and serves as one of only four all-state band adjudicators in South Dakota. His professional memberships include the National Association of Music Education, South Dakota Bandmasters Association, and The Wisconsin School Music Association.
---
---