Academy for Seniors
Fall 2014 Series
Join us for year 12 of the Augustana Academy for Seniors.
Theme: Celebrating South Dakota's 125th Year: Examining Three Companies that Started, Remained and Prospered in South Dakota 
Schedule:
10 - 10:30 a.m. Chapel
10:40 a.m.  - 12.05 p.m. Lecture: 3-in-1 Room — Commons
12:05 - 12:40 p.m. Lunch (provided) and Discussion at Table Groups
Upcoming Speaker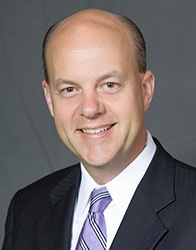 Wednesday, Nov. 19: Vernon Brown, vice president of marketing and community relations for SDN Communications, the largest fiber optic network in the region, with 30,000 miles of fiber connecting leading businesses in eight states with communications and security services. 
Registration
Cost is $15 for this final program ($40 for the semester), which includes lunch. Seating is limited. For more information or to register, please contact the Advancement office at 605.274.5521 or development@augie.edu. Checks may be mailed to: Augustana College, Advancement Office, 2001 S. Summit Ave., Sioux Falls, SD 57197
View this fall's printed piece with registration form.
Past Speakers
Wednesday, Sept. 17: Frank Kurtenbach, retired vice president for Daktronics, a worldwide leader in designing and manufacturing electronic scoreboards, programmable display systems and large screen video displays.


audio of presentation of Mr. Kurtenbach (13 Mb)

Wednesday, Oct. 15: Michelle Lavalla, Director of Sales and Marketing and Tom Heins, Project Manager for the Applied Technology Dept, both of Raven Industries, a longtime provider of weather balloons and now serving the precision agriculture, high performance specialty films, aerospace and electronic manufacturing servicing markets.
audio of presentation of Ms. Lavalla and Mr. Heins (13 Mb)
View previous years' programs: