From Business Major to Fashion Entrepreneur
Tyler Hayzlett, class of 2010, has launched a national clothing line around the "South Dakota brand."
autumn/winter 2014
---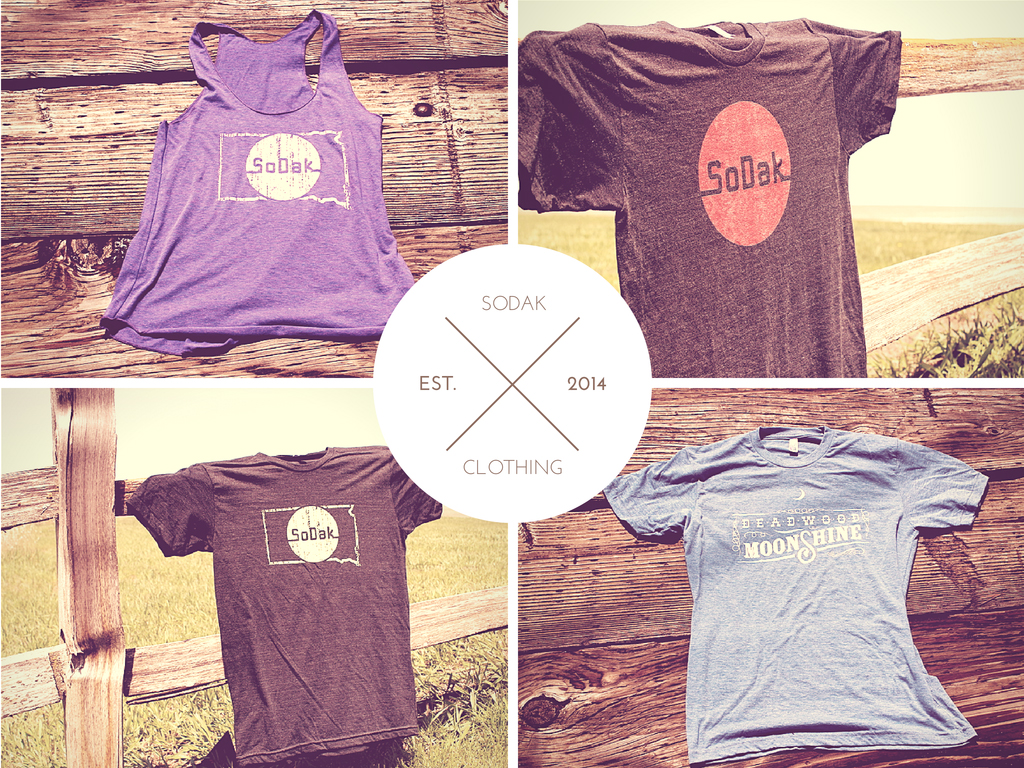 Having grown up in South Dakota, Tyler Hayzlett, Augustana class of 2010, has a lot of pride for his state.
So much, in fact, that he and a friend decided to create an apparel company called SoDak Clothing Co. to update the current market for South Dakota-themed clothing with a new style. Hayzlett and his business partner, Elliot Fey, collaborated with American Apparel and have focused on making quality t-shirts and tanks for South Dakotans and tourists using their SoDak logo and imagery of famous landmarks from the state.
The company, which launched in September, has been gaining a lot of attention and Hayzlett agreed to share his recipe for success with us, starting with his education.
"I made the decision to attend Augie for its reputation in the community," Hayzlett said. "Specifically for their business program."
As a business administration major with an emphasis in marketing, Hayzlett worked hard during his four years of higher education to gain as much experience as he could in- and outside the classroom.
"Shortly after freshman year, I joined Northwestern Mutual's internship program and became a financial rep in between classes," Hayzlett said.
"It has been rated a top-10 internship program in the nation – right under Google – for, like, 20 years. It was an extremely valuable program to learn how to start and run a business and they have one of the most premier sales training programs in the country."
He counts connections with successful alumni as one of the best things he gained from being a Viking.
"A lot of us have remained local to South Dakota and it's a lot of fun to apply what we learned together at Augustana and use it to influence the community," he said.
Today, in addition to being a co-founder of SoDak Clothing Co., Hayzlett also serves as the business manager for The Hayzlett Group, an international strategic business consulting company founded by his father, Jeff Hayzlett, Augustana class of 1983.