Internship Experiences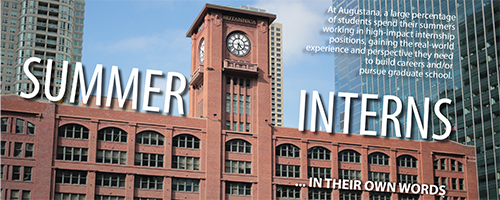 At Augustana, a large percentage of students spend their summers working in high-impact internship positions, gaining the real-world experience and perspective they need to build careers and/or pursue graduate school.

Ellen Ferry, a junior communication studies/business and psychology double-major and journalism minor from Underwood, Minn., spent her summer as an intern at Encyclopædia Britannica's headquarters in Chicago.
Q. What were your responsibilities this summer at Encyclopædia Britannica?
A. This summer, I did a lot of research tests, and I compiled that information so (the editors) could come up with new articles to stay competitive with other online information sources. What I enjoyed the most was writing obituaries and biographies for the website and the "Britannica Book of the Year." It's essentially a yearbook for the world, and I wrote obituaries for world leaders and politicians and musicians. The coolest part was that my lead editor would review it and then come back to me directly and go over the changes that she made.
Q. What did you learn from your experience this summer?
A. Improving my writing was probably the biggest thing. In terms of a life experience, living in Chicago for the summer by myself made me a lot more confident. I exercised my independence and made a lot of new friends.
Q. How did you end up choosing your majors?
A. I came in as a psychology major, and I thought I would do counseling. When I took "Persuasion" with Dr. John Bart in the Communication Studies department, I really loved it and decided to add the communication studies/business major as well. This summer, I had a lot of writing experience, so I have a journalism minor now. I think all the different things I'm studying will offer me a lot of flexibility when it comes to future careers.
Q. Why did you decide to "Go Viking" and choose Augustana?
A. I applied to 10 or more schools, including a lot of smaller schools in Minnesota. When I looked at Augie and saw the Augustana Choir sing, I wanted to be a part of that. I got a fantastic music scholarship, so that sealed the deal. When I'm here, it feels like a community.
---
More Summer Interns Share Their Stories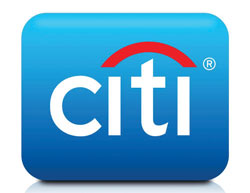 "This summer I completed a Software Development internship with Citi. I worked alongside veteran developers to create a new authorizations monitoring system, and had the opportunity to present my work to upper management. Besides learning a new set of technical skills, I learned about the software development process and teamwork in a corporate environment. I have made new connections and career opportunities, currently working with Citi ThankYou analytics and having spoken to another manager about online marketing opportunities.
"All of this was made possible by a network of people at Augustana, including my advisor, Dr. Marcia Entwistle. I am so thankful for the opportunity Augustana gave me to get a head start on my career and have a fantastic experience in Sioux Falls."
Jake Tupa '14
Hometown: Moorhead, Minn.
Majors: Computer Information Systems;
Business Administration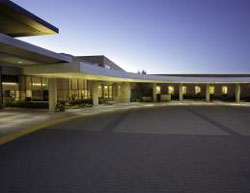 "This past summer I was privileged enough to have a student nurse internship at the Coborn Cancer Center in St. Cloud, Minn. During my internship I was able to work side-by-side with RNs, Nursing Assistants, and a variety of other health care professionals; we provided a myriad of care for not only cancer patients, but also patients with multiple sclerosis, rare blood disorders, and everything in between. I learned that nursing care is not only about treating a patient's illness, but it is even more so about providing love and support to every patient and their loved ones."
"I knew I wanted to return home to Minnesota for the summer and also focus on my nursing skills. I researched nursing internship opportunities and found one in my hometown (how lucky). I quickly applied online, interviewed, and was accepted! When I gratefully accepted my internship position, I was unaware that Minnesota only hires 100 student nurse interns a summer. I believe that my education at Augustana helped shape me into a well-rounded applicant through both my nursing and liberal arts courses."
Emily Maurer '14
Hometown: Sartell, Minn.
Major: Nursing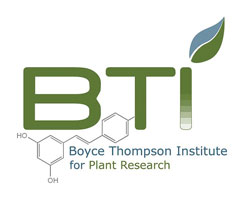 "As a PGRP intern at the Boyce Thompsons Institute of Cornell University, I was given the opportunity to explore the area of plant biology at a molecular level and acquire new skills and laboratory techniques that I can use throughout my scientific career. The Richards lab gave me an opportunity to experience an enthusiastic group of individuals who were serious about their work. I also gained confidence in my ability to think and work independently, yet felt comfortable seeking out new ideas and perspectives from my colleagues. My goal is to obtain a Biology Major, acquire a position in a biology-related field, transition to graduate school, and earn my Ph.D. in Plant Ecology/Horticulture."
Bethany Ahlers '14
Hometown: Marshall, Minn.
Major: Biology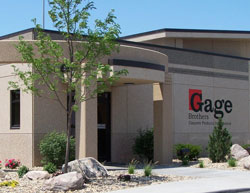 "I completed a summer internship with Gage Brothers in the Human Resources Department. This internship was sponsored by Forward Sioux Falls through its Interns in Industry program. The internship provided me with an opportunity to work with a growing Sioux Falls company and gain valuable business experience and insight. Not only was the internship paid, but I also received a scholarship upon completion. Augustana played a vital role on my journey to securing this internship. The Career Center worked with me throughout the year as I developed my resume and cover letter, and helped me find internships that fit my skills and preferences."
Emma Konold '15
Hometown: Owatonna, Minn.
Majors: Business Administration;
Government & International Affairs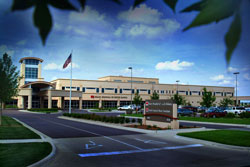 "Cardiac Rehab was my way of directly applying the skills and knowledge I learned through my Exercise Science major in a professional setting. Each day at the Avera Heart Hospital of South Dakota, I spent my time listening and collaborating with the nurses as we checked patients' heart rhythms, blood pressures, and rate of perceived exertion during exercise. Not only did I learn the specifics of a career in cardiac rehab, I also learned how to care for and communicate with patients dealing with a heart condition in a light-hearted, supportive environment."
Jordan Peterson '13
Hometown: Brandon, S.D.
Major: Exercise Science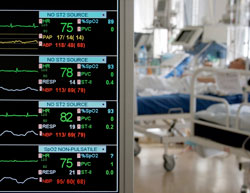 "As a Summer Extern, I worked full time with a nurse preceptor in the Sanford ICU. I learned how to prioritize and 'think like a nurse,' which our nursing instructors want us to strive for. This externship helped me discover my passion for caring for patients in critical condition. I developed lasting relationships with the staff on the unit, and I feel much more prepared for my future as an RN."
"Words truly can't describe how valuable this experience was for me and I recommend it to all nursing students."
Laura Chekal '14
Hometown: Glenwood, Iowa
Majors: Nursing; Spanish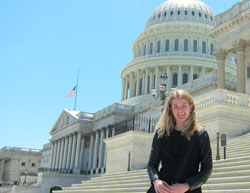 "This past summer I was in Washington, D.C., for two months doing an internship on Capitol Hill with Augustana alumna and Secretary of the United States Senate Nancy Erickson. I worked in the Senate Library, an office under Erickson's jurisdiction, and completed many tasks there. I also had the opportunity to attend tours and guest lectures to learn more about the U.S. Senate."
Mariel Ridgway
Hometown: Brandon, S.D.
Majors: English; Journalism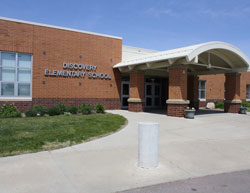 "My practicum experiences at the schools in Sioux Falls have been purely authentic. I have been in over five different schools. Not one of these experiences has been the same because of Sioux Falls' high level of cultural diversity. I've had the opportunity to explore my future profession, discover everything that I need to know to teach in schools today, and pursue my dream of becoming the best teacher I can be for years to come. All has been made possible because of the hard work that Augustana professors give to each of their students."
Justin Cook '14
Hometown: Lakefield, Minn.
Major: Elementary Education
"Student teaching has been a powerful experience because it has integrated every class that I've taken in the Education Department and has allowed me to truly reflect on the way I teach, my educational stance and if I truly should be in an educational setting as an occupation. Real reflection is key to professional and individual growth, so I'm glad that I had this opportunity."
Aaron Dang '14
Hometown: Sioux Falls, S.D.
Major: Elementary Education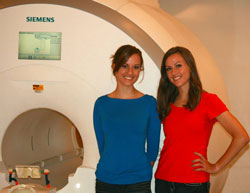 "Thanks to Dr. Mark Larson, who approached me and asked me to apply for this research position, I had one of the best summers of my life. The opportunity to work at Massachusetts General Hospital's MS Neuroimaging Lab allowed me to learn so much about MS, other brain diseases, and living on my own. Overall, I learned the most about myself. I was able to shadow doctors during their clinic hours, attend neurological seminars, witness the cutting of actual brains, and learn more about the disease MS. Through all of these experiences, I am now more confident in where I would like to go in the medical field. And with this in mind, I can honestly say that I am forever grateful for the time I spent in Boston."
Jessica Johnson '14
Hometown: Sioux Falls, S.D.
Major: Biology
"Working at the 2nd ranked hospital in the nation was an eye-opening experience for me. I was fortunate that Dr. Mark Larson brought this research opportunity to me. At Massachusetts General Hospital in Boston, I was able to follow a neurosurgeon, observe clinic days with my research coordinator, Dr. Eric Klawiter '00, and observe a 'braincutting' seminar in which Harvard medical students hypothesized the cause of death of a patient and then the brain was cut in order to show the damage. I also conducted Multiple Sclerosis research. My research coordinator also helped me with medical school applications. With this research behind me, I feel fully prepared to start medical school."
Amanda Johnson '14
Hometown: Sioux Falls, S.D.
Major: Biochemistry