Travel with Augustana
This is your chance to explore the world with your fellow Vikings!
Three exciting opportunities were on the books for 2020 — a trip to see the Oberammergau Passion Play in Germany (May 25 - June 4)  and NEW "Scenic and Historic Norway" tour scheduled for August 4 - 17, and August 17 - 31, 2020. All of these tours have SOLD OUT.
Please note:  As of March 18, 2020, the Oberammergau Tour has been CANCELLED due to the COVID-19 virus.  The Norway tours are still on, and if the situation improves world-wide, they will run as scheduled.  Stay tuned for further information and announcements.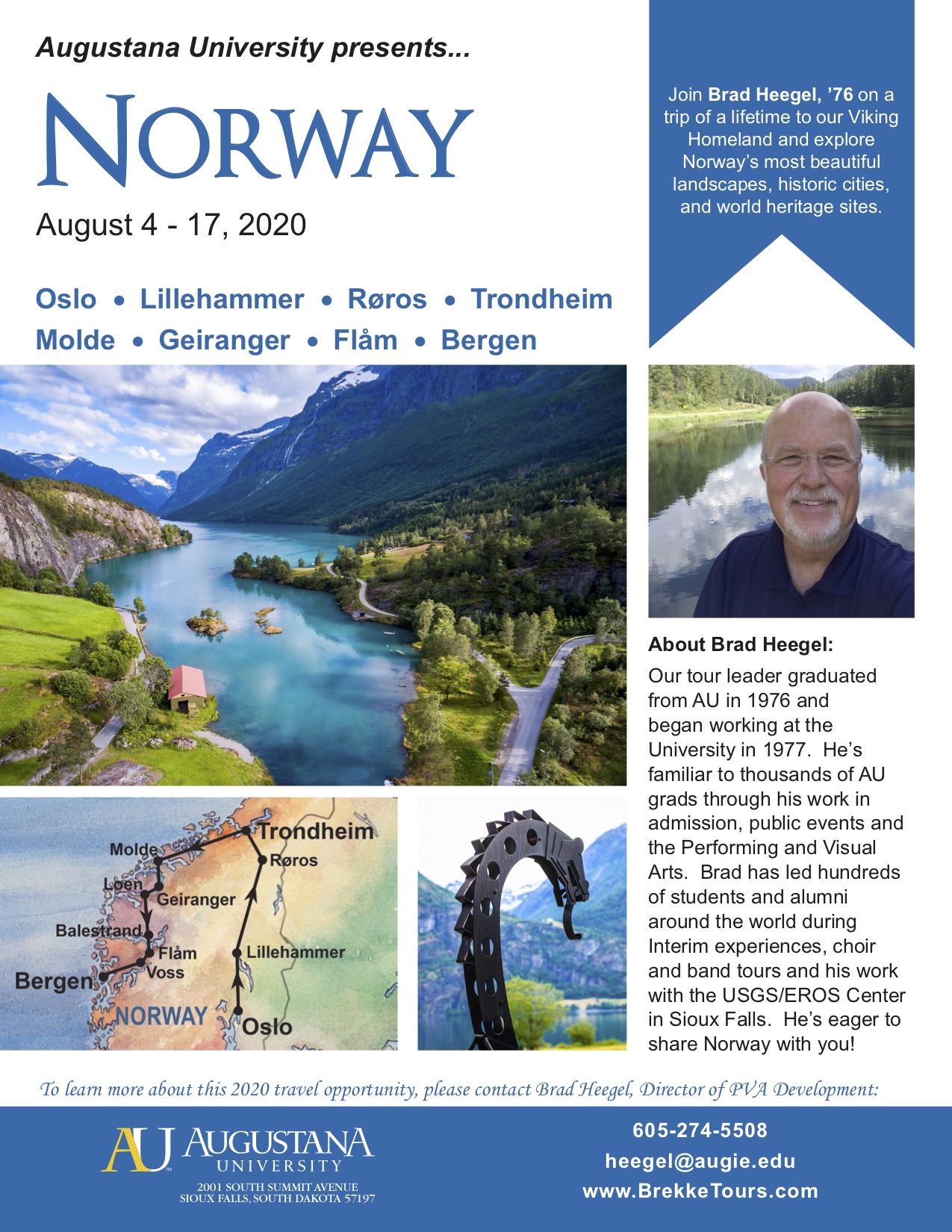 Leading both tour groups will be world traveler and alumnus, Brad Heegel '76. If you are interested or have questions, please contact Brad directly. He will be happy to forward you the complete written itineraries and field any questions you might have. Seating on these tours is limited, so please make your plans now to be a part of the adventure.
Over the years, Augustana alumni have had the opportunity to travel to many interesting locations. Recent trips have taken us to Eastern Europe (2018), Greece (2013), and Norway (2011). Alumni have also accompanied our music ensembles on international travel experiences. Alumni traveled with The Augustana Choir to Europe (2013 and 2017) and with the Augustana Band on their 2011 trip to Egypt and their 2007, 2015, and 2019 trips to China.
If you would like to be added to our list of alumni interested in travel, please contact us in the Alumni Office. We are always seeking ideas for destinations as well. If you have ideas, send them our way.
Past Travel Experiences: