Amy Jackson Protexter '83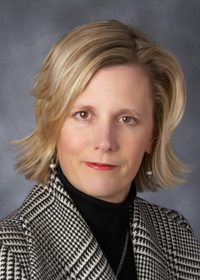 Occupation: Senior Vice President and Chief Marketing and Communication Officer for Alegent Health, Omaha, Neb.

What impact has Augustana played in your career?
I am grateful for the incredibly powerful liberal arts education I received at Augustana, which taught me how to think critically, and strategically, instilled a desire in me for continuous learning and gave me the tools to be an effective leader.

What does Augustana mean to you?
I wouldn't trade a moment of my college experience at Augustana. In fact, I often reflect on what an incredible time it was in my life particularly as I am now guiding my own children through the all-important decisions of where to receive their higher education. The students, professors and staff were like a second family to me.