"Creatures of Creation"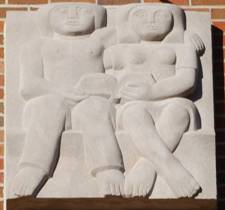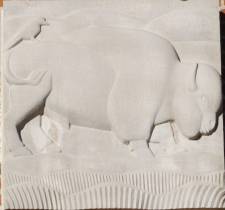 Based on the Genesis creation story, the panels of "Creatures of Creation" are located on the east exterior face of the Mikkelsen Library.
The limestone panels represent the fish and creatures of the sea, the birds of the air, the beasts of the earth signified by a bison, and man and woman who are given trust of the earth.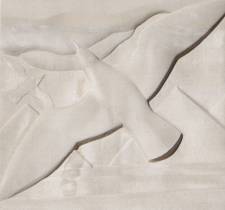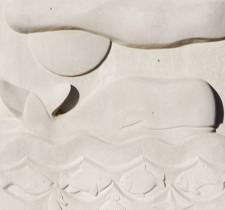 Ogden Dalyrmple and Palmer Eide worked together to create "Creatures of Creation." Eide's initials can be found on the north side of each of the four panels of this work and Dalyrmple's on the south side.
 Paraphrased from "God of Creation and Creativity," (Adobe Acrobat pdf file 119.99 KB) a sermon by Kay Christenson given on October 18, 2010
You will need Acrobat Reader to view the following .pdf files. You may download Acrobat Reader free of charge from Adobe's website.