The Augustana Band's 2015 Tour of China
The Augustana Band typically has toured during the January Interim break, and beginning with the 2002-2003 academic year, has made it a practice to travel overseas during the January term (thereby earning academic credit) once every four years.  Their previous tours included China in 2003 and 2007. In January 2011, the Band traveled to Egypt and were in the country for the first few days of the Egyptian revolution. In 2015, we return to the fascinating People's Republic of China and invite you to join us!  The following itinerary will be updated as further details become available.
Itinerary (as of April 15, 2014)
                        1:00 – 3:00 p.m.          Rehearsal
                        4:00 – 6:00 p.m.          Class sessions
                        7:00 – 9:00 p.m.          Rehearsal/class sessions
Sat. Jan 3        All day                        Rehearsal/class sessions
                        1:00 p.m.                    Dress Rehearsal
                        3:00 p.m.                    Concert begins
                        5:00 p.m.                    Load out
Mon, Jan 5      All day                        Rehearsal/class sessions
                        8:00 p.m.                     Load out
                        5:25 a.m.                     Delta 4670 from FSD to MSP arr 6:29 a.m.
                        9:05  a.m.                    Delta 199 MSP to Seattle, arr 10:45 a.m.
                        12:40 p.m.                   Delta 589 to Shanghai
Thu. Jan 8        6:15 p.m.                   Arrive Shanghai PuDong airport and transfer to hotel

                        Afternoon                    Rehearsal      
                        Evening                      Concert in Shanghai
                        Afternoon/Eve              Rehearsal and Concert
Wed. Jan 14   All day                          Travel to Wuhan via Chinese rail
Thu. Jan 15    All day                          Visit to Hubei University, exchange activity and concert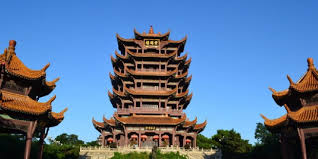 Free time for independent exploration
                        Afternoon/Eve              Rehearsal and concert
                                                             Note:  Actual ship to be assigned in June, 2014
Wed. Jan 21   All day                           Excursions to Fengdu or Shibaozhai, cruising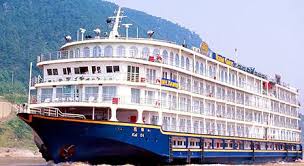 Afternoon/eve             Rehearsal and concert
                        Afternoon/Eve             Rehearsal and evening concert
Tue. Jan 27    All day                           Visit to Great Wall of China, Jade Factory, Night Market
Wed. Jan 28   All day                          Beijing Zoo (pandas), Visit to Hutong, Peking Opera, Silk Market
                        6:05 p.m.                     Arrive Detroit
                        7:50 p.m.                     Group One & Three leaves Detroit for MSP, arriving 8:53 p.m.
                        9:40 p.m.                     Group Two leaves Detroit for MSP, arriving 10:32
                        9:50 p.m.                     Group Three leaves MSP, arriving Sioux Falls at 10:48 p.m.
                                                            (Groups One and Two will be met in MSP by coaches to return to FSD)
This link will take you to Augustana's Studio Abroad Program through which your registration takes place.
Alumni, parents and friends register through Brad Heegel.
Note:  Special "fortune cookie awards" of $100 will be given to the
18th
,
33rd
,
65th
and
84th
registrants with deposits.
Program Conditions:
Tour Manager:  Brad Heegel   (Contact Brad Heegel with questions about this program at brad.heegel@augie.edu or by phone at 605.274.5508.)
Costs:
*International Programs Office
Deposits/Payment:
$500 Application deposit due with submission of online application through Studio Abroad.
$500 Second deposit due October 1, 2014

 Balance due upon receipt of statement
 
Above costs based on exchange rates and tariffs in effect as of above date; subject to change in the event that there is a fluctuation of more than 4%.
Air transportation (included in program costs)
Flights based on currently contracted airfare by Delta Airlines subject to restrictions and cancellation penalties by the airlines; current taxes and fuel surcharge of $507.10 are included and subject to change until ticketed.
NOTE: Airfare is based on a negotiated group airfare. A minimum of 10 participants must travel on group flights. 100 seats are being held (80 departing MSP and 20 departing FSD); additional space may not be available or may incur additional cost.
By private motorcoach as indicated in the itinerary, luxury cruise; 2nd class rail.
Accommodations and meals:
Twin-occupancy at accommodations as indicated or similar with buffet breakfast daily; all dinners and all lunches as indicated in the itinerary (beverages excluded).
Program arrangements:
As indicated in the itinerary including entrance fees for sites indicated; services of site guides for tours of; tour related gratuities (drivers, guides, included meals).
NOTE: Participants with special needs may incur surcharges for additional services. Handicap accessibility varies significantly from country to country.
Should cancellation occur prior to 90 days before departure, the initial deposit will be refunded less a $100 fee per person.  In addition to any airline penalties, the following specified costs are non-refundable: 60-89 days: full deposit; 46-59 days: 50% of program price; 15 - 45 days: recoverable costs only (possible forfeiture of entire program cost); cancellations received less than 15 days from departure will receive no refund.  Cancellations must be submitted in writing; the date such notification is received by Seminars International, Inc. is the cancellation date.  Trip cancellation insurance is strongly recommended.
Items not listed above, including but not limited to meals other than those indicated; beverages except at breakfast; optional entertainment and excursions; any baggage charges; all personal items, such as telephone calls, laundry expenses, individual room service; trip cancellation insurance (information available through Seminars International); departure taxes (if applicable); passport fees; and visa fees (if applicable). Note: Most countries require passports to be valid up to six months after the scheduled return.
Participants are responsible for ensuring that they meet passport and visa requirements of each country visited. If required, passport and visa information must be received by Seminars International 45 days prior to departure; late information will result in additional fees.
Seminars International (SI) acts only as an agent and neither SI nor any employee or appointee nor any other person, party or organization or agency collaborating with it is or shall be responsible or liable for any injury or loss, accident or damage, delay or deviation or curtailment, howsoever caused or arising or the consequences thereof, which may occur during any part of the travel or program or during such free time as the members may elect to spend independently on program.  The airlines or commercial carriers concerned are not to be held responsible for any acts, omissions, or events during the time the passengers are not on board their planes or conveyances.  The passage contracts in use by the airlines concerned, when issued, will constitute the sole contract between the airlines and the purchaser of this program and/or passenger.