Brazil 2014
Course Title: Cultural Psychology in Northeast Brazil
Salvador, Fortaleza
Augustana Instructor: Sam Ogdie
Jan. 2 - 24, 2014
Visit the host of the 2014 soccer World Cup and 2016 summer Olympics, with Augustana's UMAIE interim course to study cross-cultural psychology.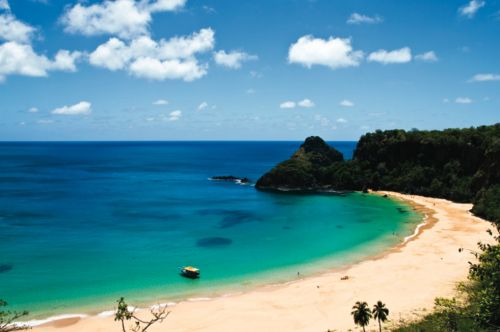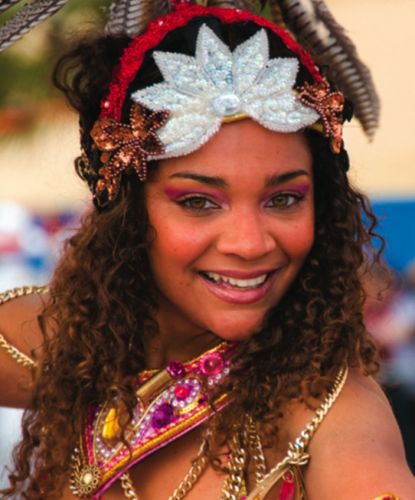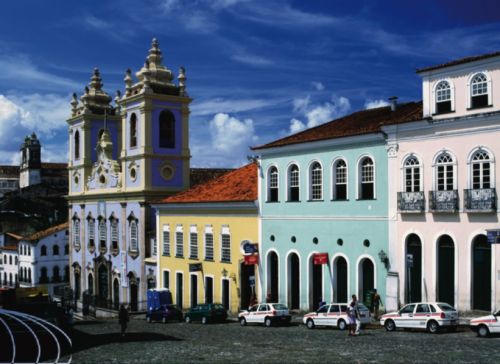 Explore potential universals of human nature - and important cultural differences in thought and behavior - through your study of research in cross-cultural psychology, and personal immersion in the cities, towns, and islands of the vibrant Brazilian northeast. No language background required ("survival" Portuguese classes included).
Activities will include a brief homestay, Portuguese classes, guest lectures from Brazilian scholars and diplomats, visits to museums and ecological sanctuaries, etc.  We will spend time in the largest cities of the region (Salvador - 2.6 million, and Fortaleza - 3.5 million) as well as the small, historical countryside town of Cachoeira - plus of course some time on the region's world-famous beaches (inc. the island of Morro de São Paulo)!  Brazilians are known for their hospitality, so you are sure to receive a warm welcome.
Full course description:
Traditional psychology often seeks (or even assumes) universals of human nature, but the emerging field of cultural psychology challenges us to consider how much of human thought and behavior is truly universal, and how much is constrained by our cultural contexts.  Culture can be a nearly invisible force in our daily lives, if we live in a homogenous society, yet we also run the risk of overemphasizing it if we study others from a distance (too easy to assume "they" must be completely foreign and exotic). This course will provide you with the opportunity to gain a new, balanced perspective through direct immersion in another culture. As you will discover, Brazil is a nation with both striking similarities and differences to the US.  You will read about its culture and history, hear from local experts, and personally experience Brazilian daily life in several cities as well as the countryside.  You will also read psychological research on observed differences, and then collect and analyze your own data. Throughout your brief experience as a "foreigner," we will emphasize learning how to understand and interact successfully with people from other cultures.
Price:  $5,975-6,275 (A range is given because of possible currency fluctuation; final prices are set in October)
Application timeline:
Apr. 1 - 15: Priority application period
May 1: Students who applied during the priority period will be notified whether accepted into the course.  (If there are still seats remaining, rolling applications will continue until it fills (or Oct. 1 at the latest).
Sept. 16: Last day to withdraw for a full refund  (If a course has to be cancelled, students may either choose another, or take the refund.)
November: Final payment due
See the UMAIE course site for further details.