Outreach Ministry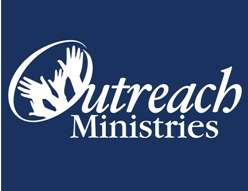 Outreach Ministry teams are groups of Augustana students eager to lead worship services, youth events and workshops for congregations in South Dakota, Minnesota, Iowa and Nebraska.
They visit churches that are urban and rural, with pastors and without, Lutheran and non-Lutheran, small and large.
Teams go on outings from mid-October through mid-May during weeks when classes are in session. They do not travel during exam weeks or when students are away from campus for breaks.
Energy abounds at the Mock Lock-In!
Two types of teams meet weekly for fellowship and planning:
Youth teams bring evening retreats and overnight lock-ins to churches for elementary, middle and high school students. For an outing, youth teams prepare materials for worship, Bible study, activities, and games for the youth event. They are eager to know youth and share the Gospel.
Worship teams share upbeat worship, often for congregations that are without a pastor.
On an outing, worship teams bring message, music and musicians for worship and have bulletins prepared that reflect the worship theme they have planned. They go with energy, enthusiasm, and eagerness to share the Gospel.
Request an Outreach Ministry team visit to your congregation!
Call the Chapel of Reconciliation office at 605.274.5403 (800.727.2844, ext. 5403) to request a visit from an Outreach Ministry team, or send an e-mail to outreach@augie.edu.
You will receive a letter of confirmation approximately one month prior to your event that includes the team leader's name and phone number for the group committed to your church. You and the team leader will then coordinate further details of the visit.
We ask each congregation to provide:
Greetings to the team and orientation to the worship space, the sound system, and/or space for youth activities.
A welcome and introduction at the beginning of the worship or workshop.
Commitment that adults will be present for the entire youth event, at least one adult for every 6-8 young people.
A decision about whether friends of your youth are welcome to attend.
Plans for adequate space and refreshments for those participating in workshops.
A donation to support continued outreach and to offset costs.
Hosts for home stays, depending on distance from Sioux Falls.
An honest evaluation to help the team's growth.
Outreach Coordinators for 2013-2014

Jenna Kuhle

Miriam Hanson


Outreach Ministry Contact:
Rev. Ann Elizabeth Rosendale
Campus Pastor
Augustana College
2001 S. Summit Ave.
Sioux Falls, SD 57197
605.274.4603
ann.rosendale@augie.edu