Collegiate Readership Program

The "USA Today Collegiate Readership Program" is Augustana's free newspaper program, funded by the Augustana Student Association (ASA). Copies of the Argus Leader and USA Today newspapers are available every weekday at two locations in the Morrison Commons.  
Augustana's "Collegiate Readership Program" was piloted in 2007 and kicked off in 2008. The mission of the program is to enhance the learning environment on campus by encouraging students to read newspapers, promoting critical thinking and an awareness of current events.
The ASA politely reminds faculty, staff and college guests that the free newspapers are provided for students and are not available to others. Students are reminded to read, reuse, and recycle. Please return papers to the distribution racks in the Commons so that more students may have the opportunity to read the paper.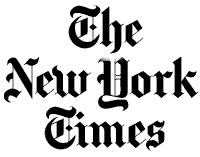 The ASA is excited to announce that this year's readership program has added online access to the New York Times for any student with an Augustana e-mail address!  Please follow these quick and easy steps below to redeem your free, 24-hour access pass:
How to claim your first pass: visit NYTimes.com/Passes -- click on Register and follow the instructions.  To be eligible, you must register using your college e-mail account.  Then look for an e-mail from NYTimes.com,  "Confirm Your E-Mail Address" and click on the link in the e-mail to finish the process.
How to claim subsequent passes:  just visit NYTimes.com/Passes and click Log In.  Please note that you won't get a pass only by logging in to The New York Times news site itself. You always have to visit NYTimes.com/Passes. Each time you claim a pass, you get 24 hours of full access to NYTimes.com.
To download the NYTimes apps for smartphones, visit NYTimes.com/mobile.