East Hall
East Hall's 49 rooms have a variety of sizes and layouts, offering suite style rooms where two students share adjoining spaces (second floor) and true single rooms (3rd and 4th floors.)
---
East Hall is a warm and inviting home to upperclass students who wish to live in a responsible living environment, in which students are given the freedom to discuss and implement their own policies regarding quiet hours and intervisitation. 
Amenities
Kitchen
Computer lab
Laundry facilities
Lounge areas
Game room
Hall Staff
East is staffed by three Viking Advisors (VAs). A professional Area Director also oversees East and Granskou Halls. While you can usually find staff in the hall throughout the day, designated VAs are required to be on-call and accessible to students every night after 7 pm.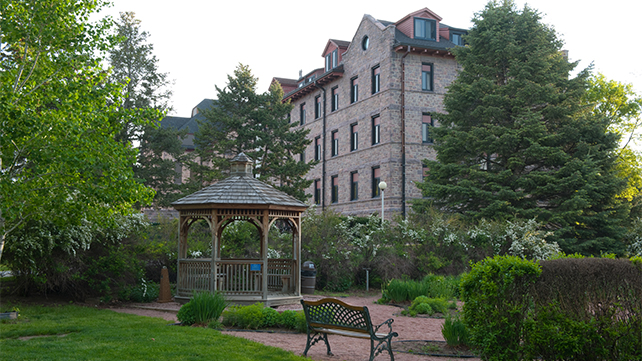 East is a unique building, listed on the National Register of Historic Places. It was built in 1905, when it was originally named Ladies Hall, and became East Hall when it was renovated in 1980.