Photos 2012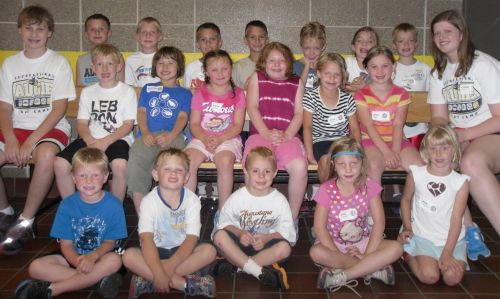 Volleyball Team:
Back Row: Kade VanEgdom, Will Harmelink, Austin Terveen, Caleb Terveen, Dawson Dekam, and Caden Dekam
Middle Row: Helper Josh Hecht, Max Vogel, Samantha Zenner, Emma Dierks, Riley Nelson, Anna Parry, Anna Hecht and Coach Cathryn Hartz
Front Row: Austin Connell, Jackson Vucurevia, Cameran Richards, Lilly Johnson, and Laura Heckenlaible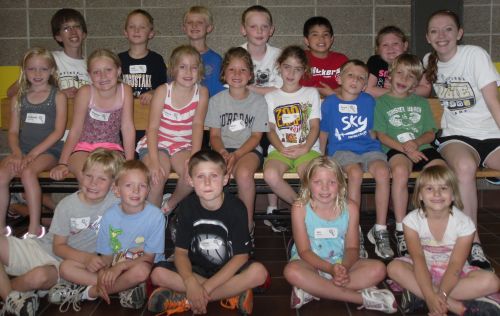 Tennis Team:
Back Row: Helper Alex Meyer, Will McQuistan, Tate VanHorssen, J.T. Rock, Ethan Husser, and Teagan Carson
Middle Row: Gabrielle Ahrendt, Payton Pickering, Geneva Anderson, Alice Althoff, Olivia Day, Grant Teller, Ian Olivier, and Coach Peyton Hecht
Front Row: Joe Hammond, Oskar Hein, Carter Schramm, Ali Dierts, and Sophia Swenson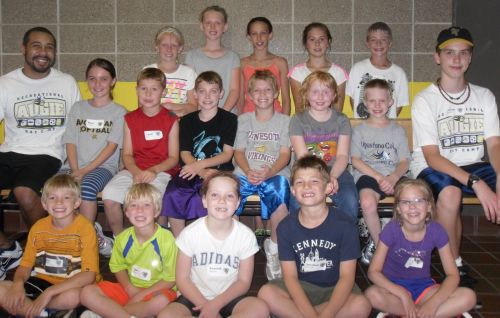 Basketball Team:
Back Row: Rachel Kelderman, Cody Noe
Middle Row: Coach Alex Smith, Maria Kuchta, Jared Zerr, Josh Cheeseman, Mason Falconer, Sadie Mickelson, Levi Mickelson, and Helper William
Front Row: Spencer Shank, Jake Kranz, Kennedi Kolsrud, Jonathon Falconer, and Lenee Kranz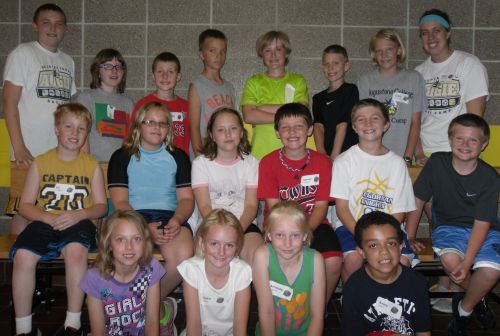 Football Team:
Back Row: Helper John Hecht, Mary Barnett, Caleb Zerr, Nate Davis, Jonah Wuebben, Aiden Schramm, Sydni Schetnan, and Coach Katie Schlemmer
Middle Row: Eli Frank, Sage Swenson, Eve McInernety, Garrett Kolbeck, Jackson Kolbeck, and William Peterson
Front Row: Jada Hortness, Sofia Hein, Amanda Kidwell, and Avery Starr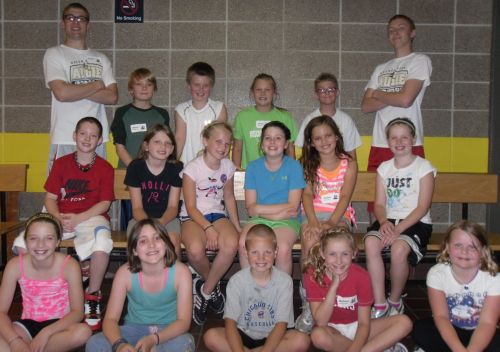 Soccer Team:
Back Row: Coach Keegan Hecht, Mason Fichbohm, Jacob Gebauer, Jenna Fichbohm, Gabe VanWassenbave, and helper Cale Hecht
Middle Row: Kieran Parry, Hannah Ruiter, Madison DeJong, Annie Auvenshine, Ashton Wassink and Laura Nolan
Front Row: Maddie Ransch, Morgan Oskar, Sebastian Althoff, Madalyn McQuistan, and Haley Richards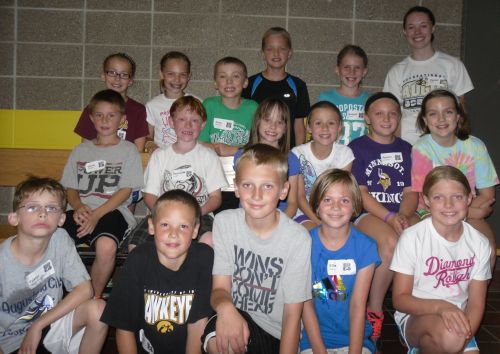 Baseball Team:
Back Row: Paige Wood, Taylor Thomas, Cody Roemen, Nathan Koole, Reagan Olivier, and Coach Rachel Mullin
Middle Row: Gavin Mulder, Desmond Looft, Anna Kidman, Elizabeth Jerstad, Natalie Johnson, and Eisa Anderson
Front Row: Tristin Van Wassenhove, Xavier Van Beek, Collin Harmelink,  Ellie Parry, and Liz Dierks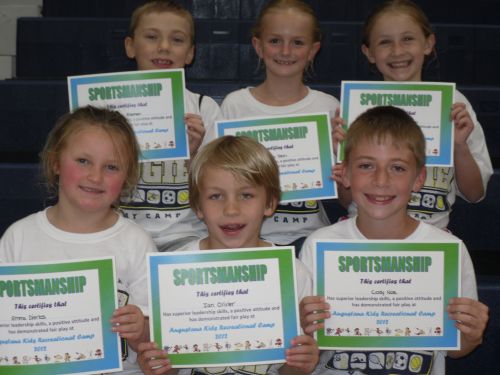 Sportsmanship Award Winners!
Back Row: Cody Roemen, Sofia Hein, and Madalyn McQuistan
Front Row: Emma Dierks, Ian Oliver, and Cody Noe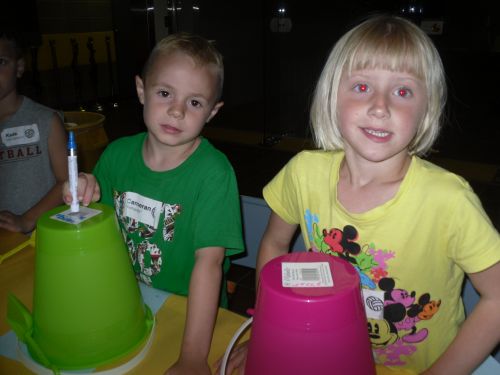 Painting Sand Buckets!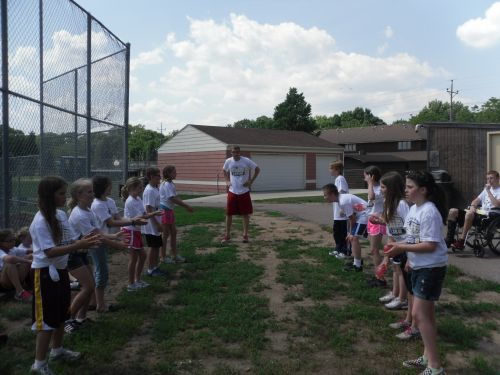 Water Balloon Toss!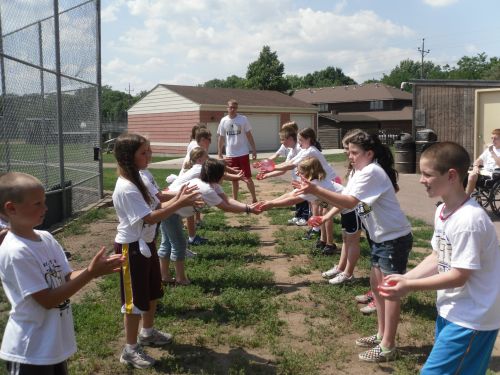 Water Balloon Toss!
Snack Time!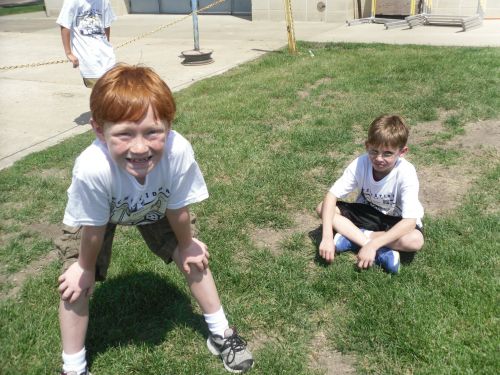 Obstacle Course!
Obstacle Course Hurdles!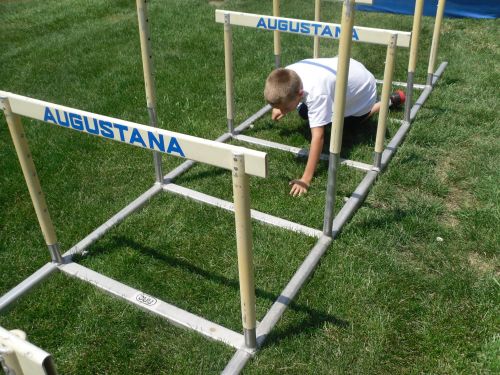 Crawling through the hurdles!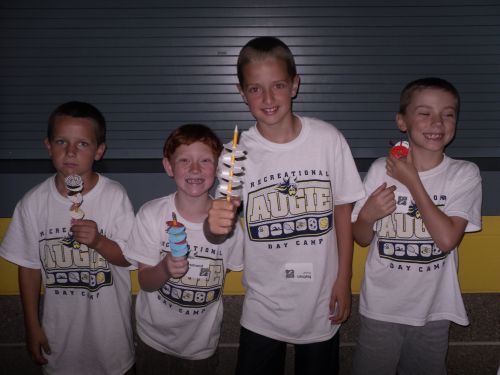 Caterpillar Pencils!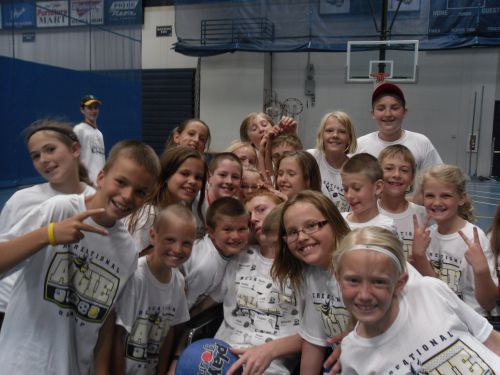 Group Matball Picture!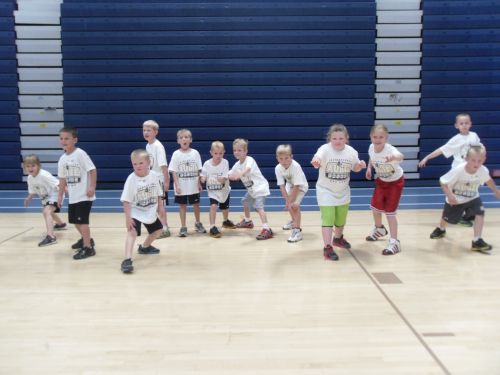 Playing Dodgeball!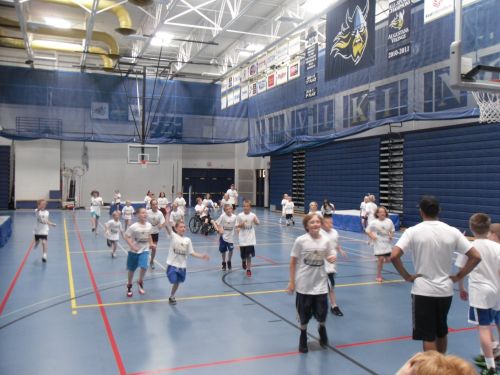 Matball!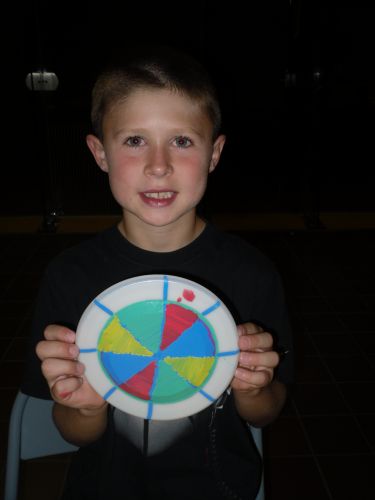 Painting Frisbee's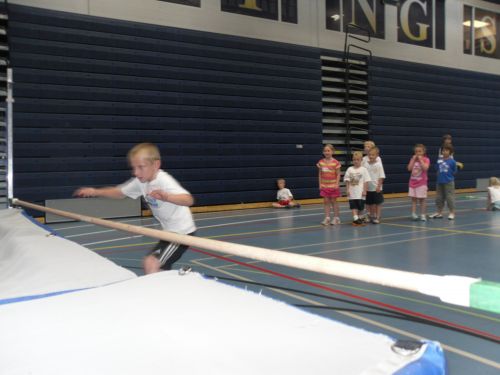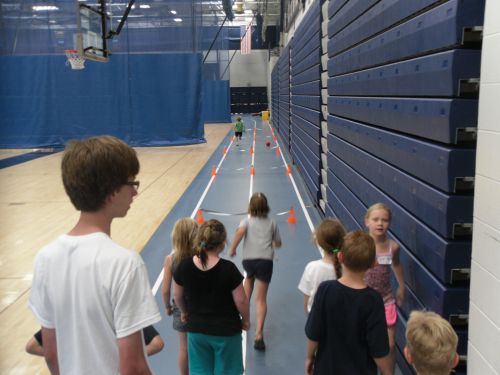 Running Hurdles!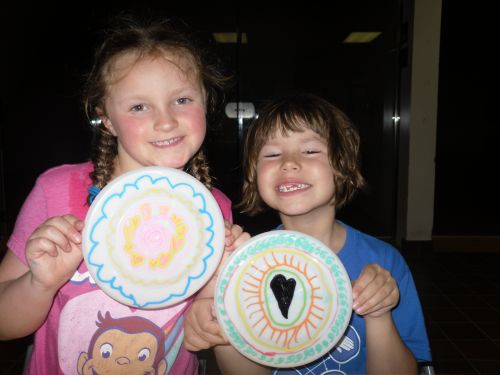 Finished product-Frisbee's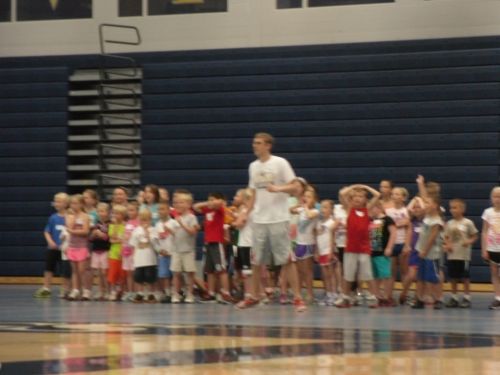 All Staff Game!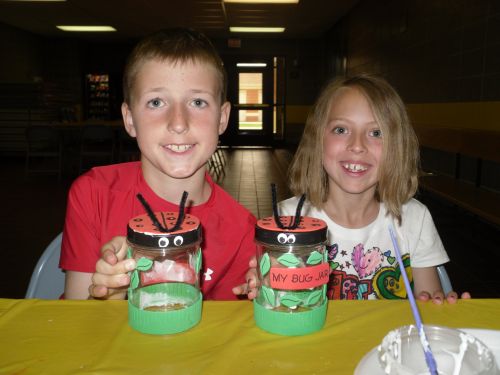 Bug Jar's!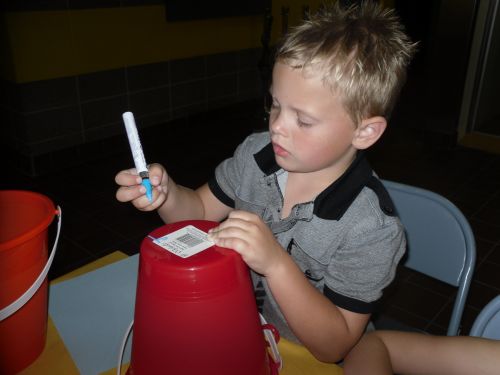 Putting his name on his sand bucket!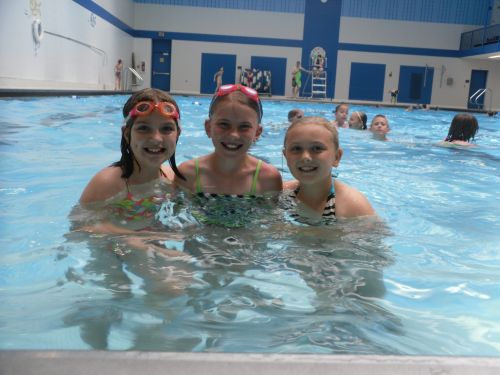 Having fun in the pool!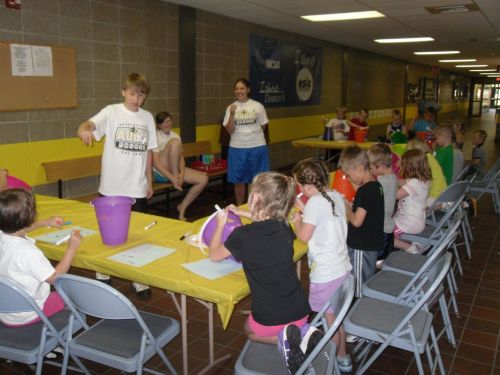 Painting their sand buckets!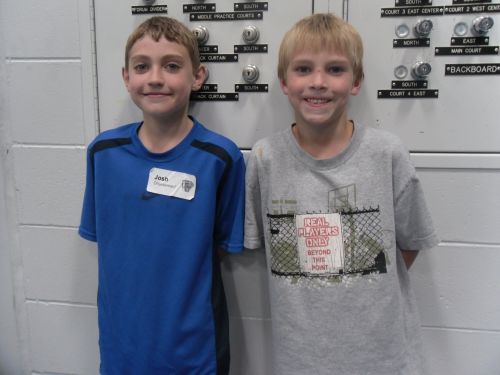 Smile!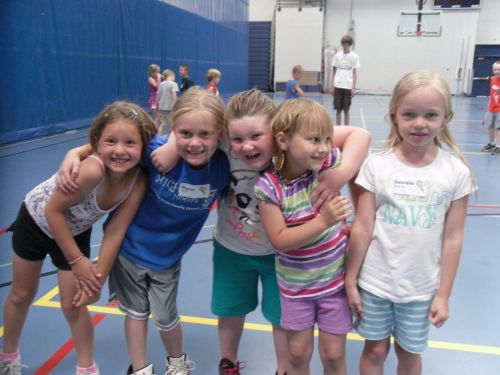 Friends!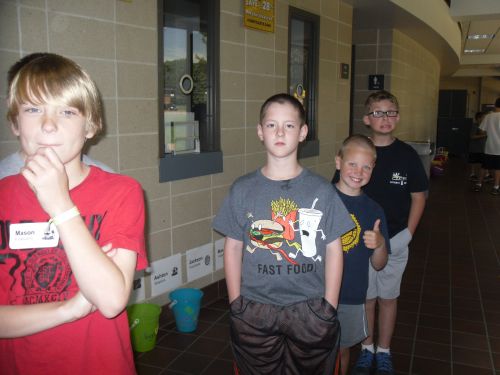 Waiting to go swimming!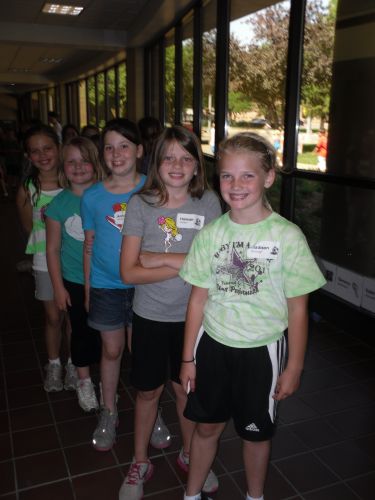 Waiting to go swimming!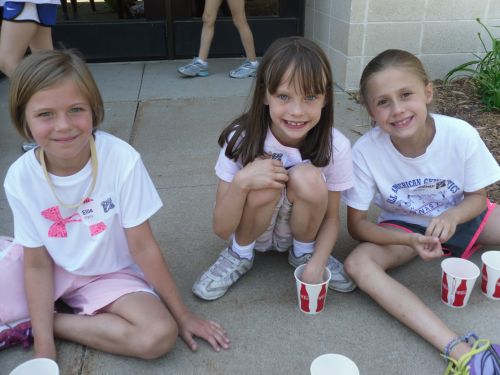 Snack Time!