Membership Levels and Benefits
Members provide the majority of financial support for the operation of the Center for Western Studies. The Center receives annual financial gifts from hundreds of individuals, families, and businesses. In appeciation for their gifts, members receive special benefits year-round.
Please consider becoming a member today to help the Center continue fulfilling its mission of preserving and interpreting the history and cultures of the Northern Plains. Every contribution matters!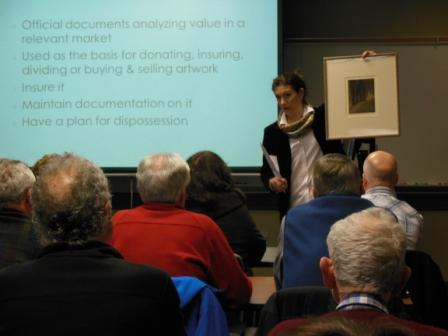 Your membership gifts:
Increase and support our archives, library collections, and our permanent collection of art and artifacts.
Provide services to students, researchers, and library users.
Help continue educational programs like the Dakota Conference, the Boe Forum, the June event, Saturday at CWS and the Artists of the Plains Art Show and Sale.
Enable us to publish books about the American West of importance to the region and nation, like the award-winning A New South Dakota History.
Provide gallery shows, workshops, seminars, presentations, and cooperative projects with other agencies.
Join now online or print the reply card and mail it back to the Center.
Membership Levels:
Contributor: $50-$99
Explorer: $100-$249
Partner: $250-$499
Scout: $500-$999
Pioneer: $1,000-$2,499
Ranger: $2,500-$4,999
Westerner: $5,000+
 
Current CWS Basic Membership Benefits
All members receive the following benefits:
CWS Newsletter 3 times per year
Invitations to events and gallery receptions
Boe Forum Priority tickets (guaranteed when reserved by deadline). Priority floor seating is immediately behind VIP seating (rows 1-6).
10% Gift Shop discount
Check-out privileges in the Krause Library (with CWS Member Card) and Mikkelsen Library of Augustana College, upon request
Time Travelers Reciprocal Program: free/reduced admission/discounts at 270 museums/historic sites
Benefits accrue at higher membership levels
Sustaining Members ($250+) will not be called at renewal time

Additional benefits at higher membership levels:
$100-$249 Explorer - Complimentary research assistance
$250-$499 Partner - 20% gift shop discount
$500-$999 Scout - Behind-the-scenes tour of Fantle Building
$1,000-$2,499 Pioneer - VIP Boe Forum seating
$2,500-$4,999 Ranger - Invitation to Boe Forum reception 
$5,000+ Westerner - Invitation to Boe Forum dinner & reception
Pictured above: Kara Dirkson of Artisia Fine Art Services, LLC presenting a workshop entitled Building Your Art Collection as part of the Saturdays at CWS educational series.