Entrepreneurial Mindset Academy
---
The Entrepreneurial Mindset Academy is designed to help participants discover problem-solving opportunities and think like entrepreneurs. The Academy is designed as a partnership between the Augustana Center for Innovation and Entrepreneurship and the Zeal Center for Entrepreneurship.
The Academy is led by Shelly Gardner, assistant professor of business administration at Augustana and a trained facilitator of the Ice House Entrepreneurship Program. Organizations interested in offering a customized Entrepreneurial Mindset Academy to their employees at their place of business should contact the Center for Innovation and Entrepreneurship at innovation@augie.edu.
"The most successful entrepreneurs are those who find solutions to problems we, as a society, don't necessarily categorize as 'problems,'" said Gardner. "Think Steve Jobs and Apple. Think Mark Zuckerberg and Facebook."
"You don't need to have access to significant capital or sophisticated technology to think like an entrepreneur. Academy participants will learn that entrepreneurship is actually a discovery process through which individuals build relationships, observe, experiment and adapt in order to solve problems," Gardner said.
"Learning about the entrepreneurial mindset and hearing the stories of entrepreneurs in our community has changed my view of how to better prepare teachers and students for the world beyond K-12 education."

– Sandra Henry
Sioux Falls School District Middle School Curriculum Coordinator
Spring 2016 Entrepreneurial Mindset Academy Attendee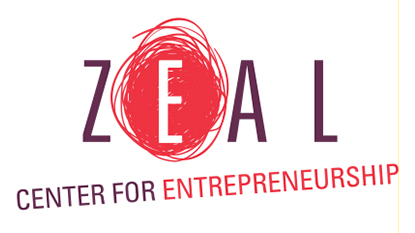 Rich Naser, president of the Zeal Center for Entrepreneurship, called the Academy a great partnership initiative.
"Partnering with academia, through Augustana University to promote entrepreneurship, fits well with our mission to foster innovation and build emerging businesses. Through this program we're able to merge an educational approach from faculty with real applications from successful entrepreneurs of our network. This combination presents a well-rounded approach to both teaching and showcasing the 'Entrepreneurial Mindset' the Academy aims to cultivate," Naser said.
"The Entrepreneurial Mindset Academy provides a great opportunity for self-reflection and discovery of a successful mindset for leaders. Having the opportunity to engage trailblazers within the local community was an enlightening experience."

– Dean Lanier
Fire Marshall, Sioux Falls Fire Rescue
Spring 2016 Entrepreneurial Mindset Academy Attendee
---
Participants Will Learn
How to discover where their own interests and abilities intersect with the needs of others
How to identify and solve problems in real-world, ambiguous, resource-strained circumstances
The fundamental aspects and practical applications of an entrepreneurial mindset: curiosity and creativity; critical thinking and effective problem solving; communication; and collaboration and teamwork
Who Will Benefit
Budding entrepreneurs
Business owners
Managers
Employees who are empowered to be "intrapreneurial" – creating innovative solutions within their positions for the businesses they serve
Nonprofit professionals and fundraising executives
"The Mindset Academy helps to demystify the thought that to be an entrepreneur you have to come from a specific background or have a certain education. The course teaches that with the proper mindset, anyone can be an entrepreneur."

– Mark Slade
Regional Director, Small Business Development Center
Spring 2016 Entrepreneurial Mindset Academy Attendee