Introducing Erin Castle
Meet Erin Castle, the new Office Coordinator at the Center for Western Studies!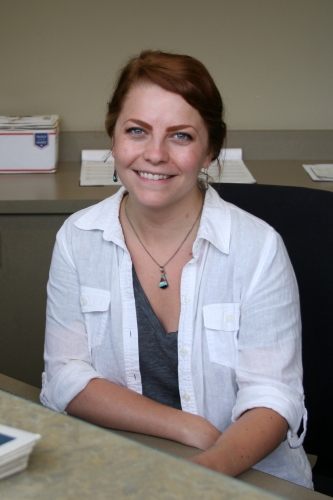 I am a graduate of Augustana College, class of '06, born and raised in the Sioux Falls area. My major in school was in painting, but music has also played a large role in my life. I am a singer/songwriter for the Union Grove Pickers, a local Americana music group, and we play across the state in various venues and festivals. After college, I worked for Rug & Relic as the gallery manager, and have dabbled in floral design at Josephine's for the last 2 years. I am also involved with the Sioux Empire Rock-a-Bettys, a non-profit organization focused upon the empowering of women and the betterment of our community through volunteerism. When I am not performing or working with the Bettys, I spend time with my family and friends, my loving husband Jon and our two dogs, Cuma the Jack Russell, and Dillon, our Irish Wolfhound.