Costs and Finances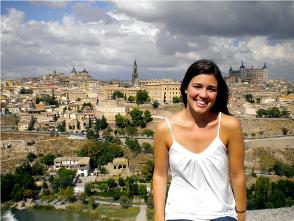 Study abroad programs can vary greatly in cost, due to location, duration, the exchange rate, and many other factors. Some programs have added benefits like excursions and an on-site director, while others are direct enrollment. Schedule an advising appointment with the International Programs Office to begin exploring your options!  We will provide you with a cost estimate for the program you are interested in.  The Financial Aid Office will then determine individual financial aid eligibility. 
Short-term study abroad programs offered during J-Term, Spring Break and Summer generally represent an "extra" cost to students because Augustana does not charge tuition on campus during those periods.  The shorter duration of these programs can cost less and may fit best into your academic plan. 
Students considering longer-term study abroad (semester or year-long programs) keep 100 percent of their outside scholarships and federal aid. Students on semester or year-long programs keep a prorated amount of their Augustana institutional aid ranging from 0-60 percent. The determination of how much, if any, Augustana institutional aid a student can apply toward study abroad expenses is determined by the cost of tuition, room and board for the chosen program.  Work study and participation scholarships like music, theatre and athletics do not apply towards study abroad costs.  Visit Augustana's Scholarship page for more information on available loans and scholarships.
For comprehensive information about study abroad costs, finances, financial aid and scholarships, please consult the Costs and Finances section in StudioAbroad.