CWS Archives and Manuscript Collections
The Center for Western Studies' archives and manuscript collections comprise more than 5,000 linear feet of institutional records and personal papers. These include the John R. Milton, the Riggs Family, and the Reuben Goertz Germans-from-Russia collections; documents of the American Indian Culture Research Center, the Episcopal Diocese of South Dakota, and the South Dakota Conference of the United Church of Christ; and numerous smaller collections.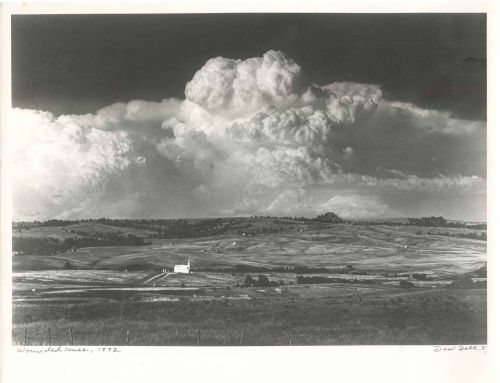 The Center also maintains several large photographic collections including the Historic Sioux Falls Slide Collection featuring thousands of images of Sioux Falls and the surrounding area from the 1860s to the 1970s. Images from the CWS collections can be purchased for personal or commercial use. Please see the Image Use Form for more information about our image policies.
Access to the archives is by appointment only. Appointments are available Monday-Friday from 8:30-11:45 a.m. and 1:15-4:45 p.m. Access fees of $30 for the first day and $15 per day thereafter apply. Please see the Research Collections Fee Schedule for information about additional fees and the Archives Registration Form for information about appointment policies. Contact Liz Cisar, Collections Assistant, at 605.274.5017 to schedule an appointment.
Learn more about how to conduct archival research with Using Archives: A Guide to Effective Research by Laura Schmidt and published by the Society of American Archivists in 2011.