Augustana Theatre Presents: The World Premiere of "Eating Into The Fabric"
Event Details
---
Date: March 4 - March 6, 2009
Times: 7:30 p.m.
Location: Edith Mortenson Center Theatre, Augustana College campus.
Ticket Info: Purchase tickets online at www.augietickets.com or call the Augustana Box Office at 605.274.5320. *A $3.50 handling fee applies to each order.
SIOUX FALLS - Augustana College's Performing & Visual Arts Department presents the premiere of Ivan Fuller's play, "Eating into the Fabric." Performances run February 26-28 and March 5-7 at 7:30 p.m. at the Edith Mortenson Center Theatre.
Ticket prices are $12 for adults and $8 for seniors and children. All seating is general admission. The ticket office is open from 9:00 a.m. to 5:00 p.m. Monday through Friday. Order by phone at 605.274.5320, or online at www.augietickets.com. All major credit cards are accepted.
"Eating into the Fabric" is based on true stories from the WWII Siege of Leningrad - a horrific time during which 1.5 million people died of starvation, freezing cold, and daily shelling of the city…AND YET theatre continued to be produced. The show focuses on a theatre company struggling to rehearse "Hamlet" as an act of survival in a dying city. The power of using art to preserve hope and give strength is at its heart.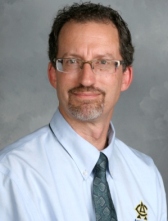 The production is being directed by Natalia Lapina (shown above, right), a native of St. Petersburg, Russia. Lapina is an award-winning director who currently sits on the faculty of the St. Petersburg Theatre Arts Academy. In addition, she has recently been named artistic director of the National Russian Theatre of Estonia in Tallin.
Lapina is excited to work on this new play, saying that it is very important to her that the blockade not be forgotten. In America, few people have even heard of this tragic event.
"Eating into the Fabric" has been chosen as one of five plays - out of 420 submitted - for the Mainstage Series at the Great Plains Theatre Conference in Omaha, Neb., in May.
Cast members include Sioux Falls veteran actors Ron Robinson, Phyllis Schragg, Phil Kappen and Justin Klassen. Augustana student performers are Kelsey Acers (Sioux Falls), Molly Buyske (Helena, MT), Will Dietzler (Fargo, ND), Andrew Erickson (Sioux Falls), Sonia Halbach (Devils Lake, ND), Tyler Hecht (Centerville, SD), Martha Stai (Inwood, IA), and Jacinta Sutphin (Worden, MT).
The theatre parking lot can be accessed by heading east at Grange Ave. and 29th St.
Read the Argus Leader article to learn more about the actors' preparation.