Third Sunday Archeology Program
Event Details
---
Date: February 20, 2010
Times: 2:00 p.m.
Location: Gilbert Science Center, room 100, Augustana College campus
Ticket Info: This event is free and open to the public.
SIOUX FALLS, SD – The Third Sunday Archeology Program for February 21 is titled "New Perspectives on the Glenwood Culture: A Central Plains Tradition Complex in the Loess Hills of Southwest Iowa."
The presentation by Dr. Joseph Tiffany (shown in image above, right), professor or archaeology and executive director of the Mississippi Valley Archaeology Center at the University of Wisconsin-La Crosse, is free and open to the public.
The program begins at 2:00 p.m. in Gilbert Science Center, room 100.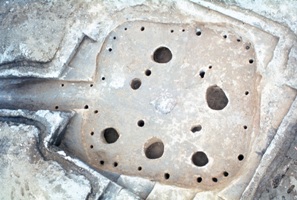 This talk reviews recent research on prehistoric ceramic collections that is part of a multi-faceted study to document the national importance of the Glenwood culture for National Landmark status. In Iowa, archeological sites associated with this culture are located primarily along the loess hills and stream valleys in southwest Iowa. The data support a new time span for the Glenwood culture of A.D. 1250-1400; this new chronology alters current interpretive models of Central Plains village tradition cultures.
Sunday's program is sponsored by Augustana's Archeology Laboratory and the Sioux Falls Chapter of the South Dakota Archaeological Society.