Football to be Broadcast on Midcontinent Communications
Event Details
---
Date: October 26, 2011
Times: 7:06 p.m. kickoff at Blakeslee Stadium
Location: Midco Sports Network is found on channels 26 and 622 for Midcontinent Communications subscribers
CBS Sports Network will nationally telecast Thursday's contest with Minnesota State, marking the first time an event involving Augustana will reach a national audience. The Oct. 27 game, which kicks off from Blakeslee Stadium at 7:06 p.m., is one of six NCAA Division II tilts for the 2011 season the NCAA and CBS College Sports have agreed to broadcast.
CBS Sports Network's Todd Harris will handle play by play for the high-definition broadcast, while Doug Chapman will provide color commentary. Chapman is a former NFL running back who played for the Minnesota Vikings from 2000 to 2003. Krista Blunk will be Thursday's sideline reporter.
Midco Sports Network (MidcoSN) will run a live feed of CBS Sports Network's telecast. MidcoSN can be found on channels 26 and 622 for Midcontinent Communications subscribers. Check your local listings to see if your provider carries CBS Sports Network or use the ChannelFinder at cbssportsnetwork.com to find the CBS Sports Network channel on your TV (extra fee may apply). Additionally, Fox Sports North will run a taped delay of the broadcast on Friday, Oct. 28, at 9:30 p.m.
Augustana topped MSU 17-13 a year ago when the two schools met in Sioux Falls.
Game-viewing parties
Join fellow Augustana fans at our game-viewing parties: The Other Place in Sioux Falls (901 West 41st Street) or (if you're an alumnus) Joe Senser's in Bloomington, Minn. (4217 American Blvd West).
When on the tube
Thursday's television game is the fourth this season for the Vikings. Augustana is 2-1 in 2011 when playing on television. Minnesota Duluth topped the Vikings 20-12 in Sioux Falls in both teams' season openers on Sept. 3, a game that aired on Midco Sports Network. Augustana's two television wins came at home against Concordia University St. Paul (37-13) on Oct. 1 and at Northern State (27-24) on Oct. 8. Those games were also on MidcoSN. Mike Aldrich's crew has outscored its opponents 76-57 when playing on the tube.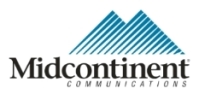 Midcontinent Communications is the Upper Midwest's leading provider of broadband Internet, digital and High Definition television, and local and long-distance phone services to communities in North Dakota and South Dakota, Minnesota and Wisconsin. Midcontinent's service area includes more than 350 communities serving over 275,000 customers. For more information, please visit their website at www.midcocomm.com.
Follow Augustana Vikings Athletics on its various social media outlets, including Twitter (twitter.com/GoAugie), Facebook (facebook.com/GoAugie) and YouTube (youtube.com/GoAugie). To learn more, visit GoAugie.com/stayconnected.