Sept. 22: Percussion Recital Featuring Pennington and Ragsdale
Event Details
---
Date: September 21, 2012
Times: 7:30 p.m.
Location: Kresge Recital Hall
Ticket Info: $10 for adults; $5 for seniors | free for students K-12 and Augustana students and faculty | www.augietickets.com
The Department of Performing and Visual Arts at Augustana presents a percussion recital featuring Dr. John Pennington, professor of music and percussion instructor at Augustana, and Dr. Aaron Ragsdale, assistant professor of percussion and assistant director of Bands at South Dakota State University.
The event will begin at 7:30 p.m. on Saturday, Sept. 22, in Kresge Recital Hall.
The concert will feature a unique program of music for marimbas and vibraphone that will explore jazz, baroque, and impressionist works. It will include Maurice Ravel's "Alborada del Gracioso," Steve Reich's marimba duo, "Nagoya Marimbas," and Blake Tyson's "Vertical River for Marimba and Vibrophone." A Pennington arrangement of Garoto's "Bach and the Well-Tempered Clavier, Book 1's Prelude and Fugue No.10" will also be featured.
Tickets are $10 for adults; $5 for seniors 65 and older and free for students K-12 and those with an Augustana ID. Tickets are available at www.augietickets.com.
About Dr. John Pennington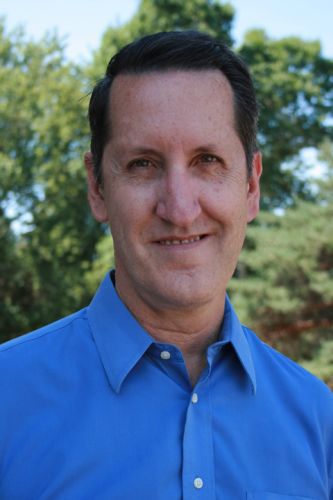 An educator, composer, performer, author, producer and conductor, Dr. Pennington serves as artistic director of the Animas Music Festival in Durango, Colo. He holds degrees from the University of Michigan, Arizona, and Arizona State. Dr. Pennington is an orchestral percussionist, who currently performs with the South Dakota Symphony and the Music in the Mountains Music Festival Orchestra. Dr. Pennington is currently a Cultural Envoy for the State Department in the Middle East (most recently Lebanon), where he presents concerts, clinics and masterclasses.
With more than 30 recordings to date, he has recorded for the Ensemble 21, Summit, Cristo, OCP, and Equilibrium labels. Recent recording releases include: "Brasileirinho," "South American Music for Guitar and Percussion" (co-produced composed and arranged — 2010), "Steps" (co-produced composed and arranged — 2008), "Music for Trumpet and Percussion with Stephen Dunn, Lou Harrison, American Gamelan" (produced, conducted and performed — 2007), "Compassionate and Wise" (co-produced, composed and performed — 2006 — Equilibrium Press). With performances on four continents and over twenty-five states, he has performed on "Prairie Home Companion" and has been a featured performer at three Percussive Arts Society International Conventions.
Active as a composer and arranger, Pennington has more than 25 compositions for soloist, duo, chamber and films and dozens of arrangements for numerous instrumental and vocal combinations. Extensive studies in world music have included experience in African, Middle Eastern, Indonesian, Cuban and the South Indian Karnatak tradition. Recently, Pennington studied the Northern Hindustani tradition of music in Haridwar and Delhi, India and the Javanese and Balinese traditions of Indonesia.
About Dr. Aaron Ragsdale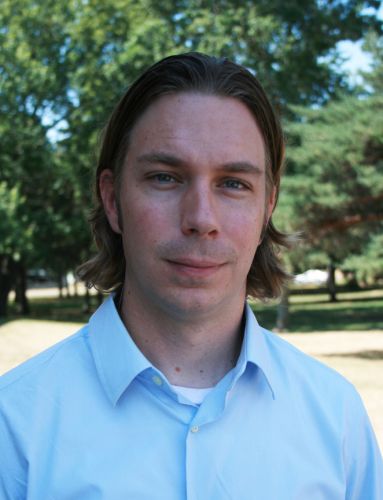 A native of Fayetteville, Ark., Ragsdale is responsible for teaching applied percussion, conducting the Pride of the Dakotas Drum Line and SDSU percussion ensemble, assisting with the Pride of the Dakotas Marching Band, and teaching percussion pedagogy.
Ragsdale holds a Doctor of Musical Arts with emphasis in Percussion Performance from Rutgers University in New Brunswick, N.J., a Master's Degree in Music from the University of Arkansas, and a Bachelor Music Education degree from the University of Oklahoma. His teachers have included renowned percussionists She-e Wu, Bob Becker and Alan Abel, as well as respected percussion educators including D.C.I. Hall of Fame Member Dennis DeLucia, Dr. Richard C. Gipson, and Grainger Medallion Recipient, Professor Chalon Ragsdale.