Sept. 28: Luncheon to Feature Author of 'Arab Uprising'
Event Details
---
Date: September 27, 2012
Times: Noon-2 p.m.
Location: 3-in-1 Room, Morrison Commons
Ticket Info: $15 | Tickets available at sdbookfestival.com
The South Dakota Festival of Books and South Dakota World Affairs Council will present "The Arab Uprising: The Unfinished Revolutions of the New Middle East," a luncheon featuring foreign policy expert and author Dr. Marc Lynch, from Noon-2 p.m. on Friday, Sept. 28, in the 3-in-1 Room in the Morrison Commons.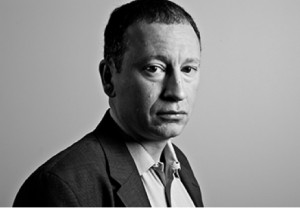 Lynch is associate professor of political science and international affairs at George Washington University, where he is also the director of the Institute for Middle East Studies and of the Project on Middle East Political Science. He is also a non-resident senior fellow at the Center for a New American Security, and edits the Middle East Channel for ForeignPolicy.com. He publishes frequently on the politics of the Middle East, with a particular focus on the Arab media and information technology, Iraq, Jordan, Egypt, and Islamist movements. He also works on public diplomacy and strategic communications and has received substantial grants from the Carnegie Corporation of New York, the Social Science Research Council, the United States Institute for Peace, and the U.S. Department of Education.