Feb. 21-22: Augustana Dining Room to Feature Global Chef from Thailand
DATES:
Thursday, February 21, 2013
-
Friday, February 22, 2013
TIME(S):
During Lunch: 11 a.m. to 1 p.m.
LOCATION:
Augustana Dining Room
EVENT DETAILS:
The Augustana Dining Room will feature Thai cuisine prepared by Sodexo Global Chef Sawangdee Pornthip during lunch from 11 a.m. to 1 p.m. Feb. 21-22.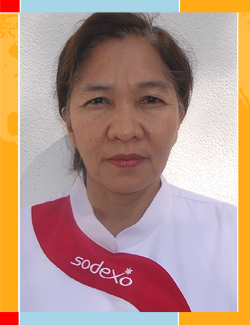 Initiated in 2003 by the Sodexo Education Market Champion, the Global Chef Program facilitates an exchange of executive chefs between Sodexo affiliates around the world. Each Global Chef shares authentic international cuisine and traditional cooking techniques with clients, customers, staff, and the on-site culinary team.