Nov. 11: National Geographic Photographer Jodi Cobb
Event Details
---
Date: November 10, 2013
Times: 7 p.m.
Location: Kresge Recital Hall
Ticket Info: Admission is $10 for the public; free for members of the Augustana community with a valid ID.
National Geographic Photographer Jodi Cobb will speak about her career as a global story explorer at 7 p.m. on Monday, Nov. 11, in Kresge Recital Hall. The event is sponsored by the Augustana International Club and coincides with International Education Week.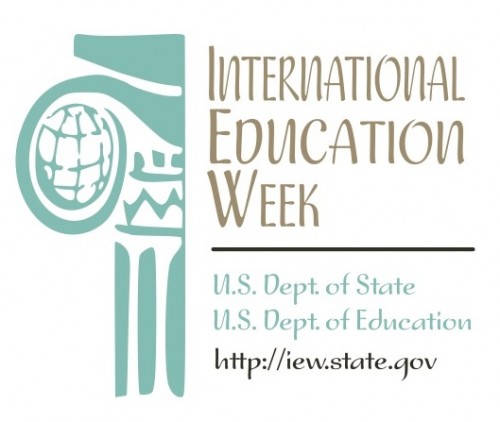 Admission is $10 for the public. The event is free for members of the Augustana community with a valid ID.
Following her discussion and a Q&A with audience members, Cobb will sign copies of her book, "Geisha: The Life, the Voices, the Art."
About Cobb
A former staff photographer for National Geographic, Cobb has worked in more than 50 countries, primarily in the Middle East and Asia.
Cobb was one of the first photographers to cross China when it reopened to the West, traveling 7,000 miles in two months for the book Journey Into China. She was the first photographer to enter the hidden lives of women of Saudi Arabia, welcomed into the palaces of princesses and the tents of Bedouins for a landmark article in 1987. And she was the first woman to be named White House Photographer of the Year.
For her book "Geisha: The Life, the Voices, the Art," Cobb entered another world closed to outsiders, the geisha of Japan. She was also given special access to photograph inside a different sort of closed world, the ill-fated Gore presidential campaign of 2000.
Cobb has produced numerous articles for National Geographic, including "This Thing Called Love," "21st-Century Slaves," "The Enigma of Beauty," and "Bahia: Where Brazil Was Born," and she has contributed to several National Geographic books.
Cobb has also photographed for the "Day in the Life" series of books and was a prime contributor to "Vietnam Veterans Memorial: The Wall, Here Be Dragons," and "The Way Home: Ending Homelessness in America." Her work was also featured in the book "Women Photographers at National Geographic" and its accompanying exhibitions.
Her photographs have drawn acclaim at exhibitions around the world. She regularly teaches at workshops and has lectured all over the world at such venues as the International Center of Photography, the Asia Society, the Japan Society, New York's 92nd Street Y, and the Smithsonian Institution in Washington, D.C. She was featured in the PBS documentary "On Assignment" and has frequently appeared on NBC's "Today Show." She has also won several awards, including numerous National Press Photographers Association Pictures of the Year awards and World Press awards.
Cobb received her B.A. in journalism and a master of art from the University of Missouri. She also received an honorary doctorate of fine arts from the Corcoran College of Art and Design in Washington, D.C. As a child, she traveled the world with her family and grew up in Iran. She now lives in Washington, D.C.