Philosophy Lecture to Explore 'Descartes's Distinction'
Event Details
---
Date: March 9, 2015
Times: 4:30 p.m.
Location: Humanities 123
Ticket Info: Free and open to the public.
---
Dr. Keith DeRose, Allison Foundation professor of philosophy at Yale University, will discuss "Descartes's Real Distinction Between Mind and Body and his Wild Account of God's Power," at 4:30 p.m. on Monday, March 9, in Humanities 123. The event is presented by the departments of religion, philosophy and classics along with the LaMoyne Pederson Philosophy Endowment Fund.
The lecture is free and open to the public.
This fall, DeRose was interviewed by New York Times opinion writer Gary Gutting in a piece called "Why Take a Stance on God."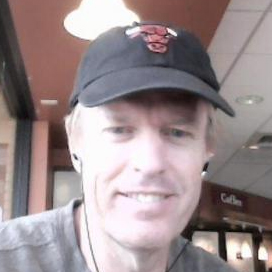 DeRose joined Yale nearly 20 years ago. He earned his bachelor's degree from Calvin College, graduating with a major in philosophy, and did his graduate studies at UCLA, receiving a Ph.D. in philosophy. He then taught in the philosophy departments at New York University and at Rice University before coming to Yale. His primary areas of research and interest are epistemology (especially skepticism), philosophy of language (especially epistemological language and also conditionals), history of modern philosophy (especially Descartes, Berkeley, Hume, and Reid) and philosophy of religion (especially the problem of evil and religious epistemology).