The Augustana Student Invitational
Event Details
---
Date: August 30, 2019
Times: 12-2 p.m. Monday through Friday; from Thursday, June 6 - Friday, Aug. 30
Location: The Eide/Dalrymple Gallery in the Center for Visual Arts on the Commons Circle off 30th Street and Grange Avenue
Ticket Info: Free and open to the public
A closing reception is set for 7-9 p.m. on Friday, Aug. 30, in Augustana's Eide/Dalrymple Gallery.
---
As a requirement to earning an art degree at Augustana University, art students present a portfolio of their work to the full art faculty and their peers in a public critique during the spring of their sophomore and junior years. The works in this June 6-August 30 exhibition have been selected by the art faculty from this year's reviews, and exemplify a range of projects created in Augustana art courses.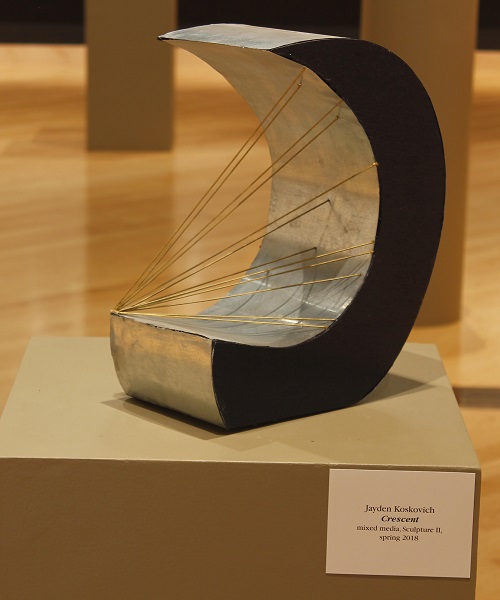 On view will be a wide variety of works, including: ceramics, drawing, digital photography, graphic design, painting, printmaking and sculpture. The participating artists are:
Sarah Anderson
Rachel Bachman
Julie Chung
Anne-Marie DeMarrias
Kellie Enderson
Hannah Grapevine
Jayden Koskovich
Linzie Kreizel
Nate Meredith
Mearah Miedema
Sofia Preciado
Skylar Ross
Jenna Siganos
The Eide/Dalrymple Gallery is located on Commons Circle (30th Street and Grange Ave.), in the Center for Visual Arts at Augustana University. The gallery is open to the public and free of charge. Summer hours are 12-2 p.m. Monday through Friday, and by appointment. The gallery is closed on weekends.