Celebrating Men's Basketball National Championship in Welcome-Home Ceremony
---
On Saturday, March 26, Augustana men's basketball team defeated Lincoln Memorial University 90-81 to win its first-ever NCAA Division II National Championship at Dr Pepper Arena in Frisco, Texas.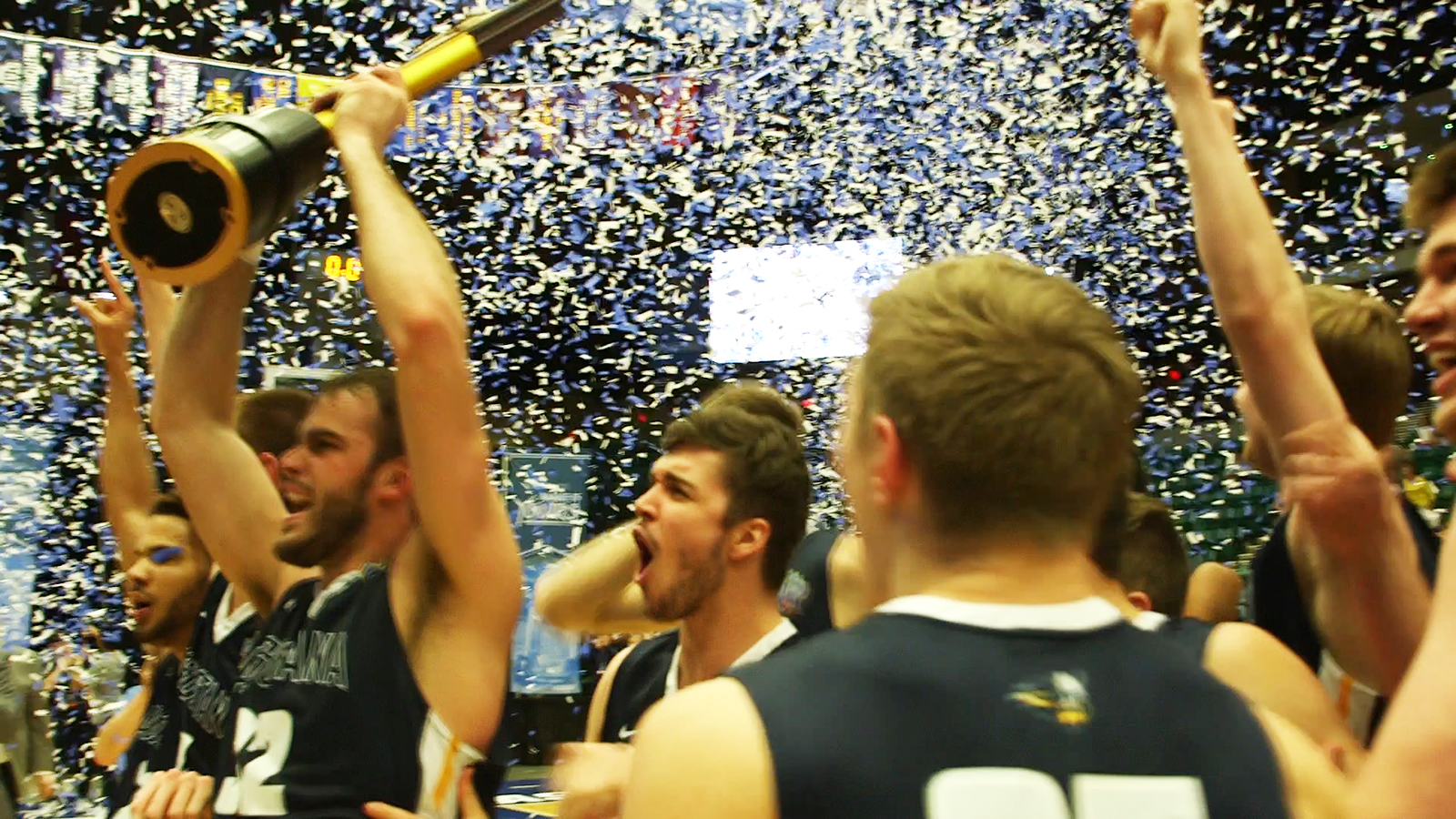 We'll celebrate with the Augustana community at a welcome-home ceremony at 4 p.m. Tuesday, March 29, at the Elmen Center (33rd and Grange Ave.). Fans will have the opportunity to hear from the 2016 senior class and head coach Tom Billeter.
Augustana men's basketball finished the 2015-16 season with a school record 34 wins, compiling a record of 34-2 on the year. For more on Augustana's trip to the Elite Eight and the National Championship run, visit www.GoAugie.com/elite8.