Conducting Workshop
---
Registration is open for a two-day training workshop on Conducting on Nov. 8-9 (Friday-Saturday).
The Augustana Conducting Workshop will provide educators and aspiring conductors an intensive, two-day professional development opportunity to focus on score study, conducting technique, repertoire selection and podium time with the Augustana Band.
Workshop costs:

$50 for one undergraduate or graduate credit from Augustana University (optional)
$50 participation fee includes classroom sessions and podium time.

Cancellation and refund will be honored up to 10 days prior to Friday, Nov. 8.
Workshop is limited to 50 participants.
NOTE: Podium time with the laboratory ensemble is now closed.
Location
Augustana University, Fryxell Humanities Center, Room 173.
Required Materials
Instrument
Baton
Second Suite in F-Gustav Holst (Colin Matthews ed.)
Conducting participants should choose one or two selections from the list below.
Repertoire
Second Suite in F-Gustav Holst (Colin Matthews ed.) 
Australian Up-Country Tune-Grainger
Flourish for Wind Band-Vaughan Williams
Prelude, Siciliano, and Rondo-Arnold
Clinicians
Dr. Christopher Unger, Director of Bands, Brass Choir, conducting — Augustana University
Dr. Christopher Unger was named the 5th conductor of the Augustana Band and began his tenure at the university in September 2015. Previously, Unger was the Interim Director of Bands at the University of British Columbia. Prior to his appointment at U.B.C., Dr. Unger served as the Assistant Conductor of both the Eastman Wind Orchestra and the Eastman Wind Ensemble. At Eastman, Dr. Unger was honoured with the Frederick Fennell Fellowship for Advanced Conducting Study, the Evan Whallon Conducting Award, and the prestigious Walter Hagen Conducting Prize. His role at Eastman provided him with the opportunity to act as a producer on the Eastman Wind Ensemble's 2013 release on Avie Records titled Stravinsky-Octet/L'Histoire du Soldat. In addition to conducting the wind ensembles. Dr. Unger received his D.M.A in conducting from the Eastman School of Music in 2013. Additionally, he holds degrees from the University of Western Ontario and the University of British Columbia.
Dr. Peter Folliard, Director of Orchestras — Augustana University
Born and raised in northern New Jersey, Dr. Peter Folliard's first conducting position was with the United States Air Force Bands program. Prior to coming to Augustana, he served at the Crane School of Music at the State University of New York at Potsdam, where he served as interim director of orchestras. Dr. Folliard holds undergraduate degrees in music education and instrumental performance from the University of North Texas; master's degrees in instrumental performance and conducting from the Peabody Institute of Johns Hopkins University; and a doctor of musical arts degree in orchestral conducting from the Eastman School of Music.
---
"Technique is communication. The two words are synonymous in conductors."
— Leonard Bernstein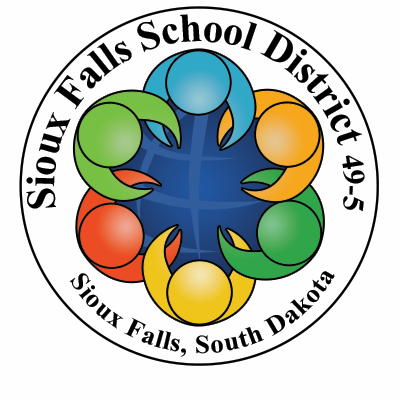 Workshop Sponsor
This workshop is sponsored in part by the Sioux Falls School District.
---
Workshop Contact
If you have any questions, please contact Dr. Peter Folliard at 201.390.9054 or peter.folliard@augie.edu.