April 12: Thought Leader Forum to Discuss Human Trafficking in SD
Event Details
---
Date: April 11, 2013
Times: 11:30 a.m.-1 p.m.
Location: CJ Callaway's Event Center (69th & Minnesota), Sioux Falls
Ticket Info: Tickets at the door are $25.
When Hannah Miller, class of 2012, decided to examine the growing issue of human trafficking in South Dakota, she decided to look at the issue first-hand. So, she dressed up as a biker girl and conducted undercover research during the state's famed Sturgis Motorcycle Rally.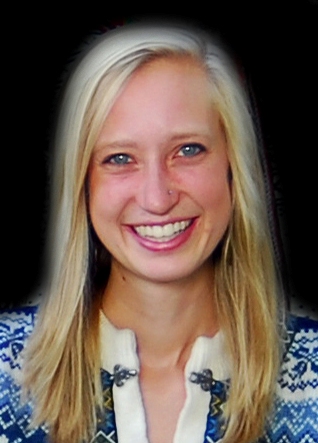 "South Dakota is among the top six worst states for human trafficking. From Sturgis, to the hunting season, to the Native American Reservations, people are preying on the vulnerable. Men and women are trafficked here to work in hotels, bars and other establishments," Miller said.
Miller will discuss her findings at the Augustana Thought Leader Forum, "The Dirty Little Secret: Human Trafficking in South Dakota" at 11:30 a.m. on Friday, April 12, at CJ Callaway's."
Tickets at the door are $25.
Miller took her own research and paired it with ongoing investigations conducted by Be Free Ministries, a nonprofit organization based in Sioux Falls that is committed to ending human slavery, trafficking and exploitation locally and round the globe.
She presented her findings to the campus community at the Augustana Symposium while Be Free officials presented the evidence to South Dakota lawmakers.
For Miller, the experience illustrated the sheer and lasting power of education.
"South Dakota now has a human trafficking law," Miller says, smiling, referring to a measure signed by Gov. Dennis Daugaard last March that allows the state to prosecute people for using force, fraud or coercion to make others engage in prostitution or involuntary servitude.
According to the new law, people convicted of human trafficking in South Dakota could face up to 10 years in prison and a $20,000 fine. Those convicted of human trafficking involving kidnapping, prostitution, death or a victim younger than 16 could face up to 25 years in prison and a $50,000 fine.
"Education is key. We need to get the word out about what's going on. That's the first step. Most people are blind to what's happening. Education is the foundation of democracy. These people are being trafficked from impoverished countries where there's no stable government, mass unemployment and other significant problems. Before human trafficking can diminish, we first need to look at a grass roots effort like the one I was involved with to help the vulnerable."
About Hannah Miller
A native of Mankato, Minn., and an elementary education major, Miller served on the Chapel staff and was its Ambassador/Service Coordinator during her sophomore year. She helped organize the "For All Who Are Thirsty" water project, an initiative to bring clean water to people in need, and helped raise $3,000 for the effort during the 2009-10 academic year. In 2010, she was named one of two Augustana Peace Prize Forum Scholars and spent two months at Norway's University of Oslo studying causes of armed conflicts, peace building, peacemaking, humanitarian interventions and aid, and nonviolent peace movements. For her final project as a Peace Prize Forum scholar, she examined the growing issue of human trafficking in South Dakota. She has dedicated countless hours to teaching and serving children with limited resources locally, in Tanzania and Slovakia. In 2012, she was named the recipient of the Covenant Award for Service, a distinguished honor recognizing students who have a commitment to service on campus and in the broader community; who inspire others to serve; who serve quietly without fanfare and with no desire for recognition; and whose future plans have been shaped by service.
Tickets at the door are $25. All forums in Sioux Falls are at CJ Callaway's Event Center (69th & Minnesota) beginning at 11:30 a.m.