Faculty
Augustana education professors are all former teachers in the elementary, secondary and special education fields. They continue to stay active in the Sioux Falls school district making connections and working on cutting-edge research.
---

Dr. Laurie Daily
Associate Professor and Department Chair
605.274.5211
Madsen Center #208
laurie.daily@augie.edu
Dr. Laurie Daily received her doctoral degree in educational leadership at Argosy University and earned a master's degree in special education at the University of North Carolina. Coming to Augustana in the fall of 2015, Laurie Daily had been the education chairperson at Northwestern College (Orange City, Iowa), where she was chair for seven years and also taught for twelve years. Before that, she directed a field-based special education teacher training program in New Hampshire, coordinated the special education program at Plymouth State College, and taught children with special needs in North Carolina.
---
Secondary and All Grades Education Faculty
Dr. Sharon E. Andrews
Associate Professor & Certification Officer
605.274.4627
Madsen Center #209
sharon.andrews@augie.edu
Dr. Sharon E. Andrews received her Ed.D. in Curriculum and Instruction from the University of South Dakota and joined the Education Department in 1989.  Prior to joining the faculty at Augustana University Dr. Andrews spent 5 years teaching MS/HS English and mathematics in Burke, SD and Brush, CO.  She teaches/has taught a variety of courses at both the undergraduate (EDUC 110, 335, 360, and 370)  and graduate (EDUC 601, 607, and 695) level; she is the lead professor for EDUC 607.  Dr. Andrews also supervises student teachers, serves as the program's Chalk and Wire ePortfolio Administrator, and teaches the ePortfolio Labs (EDUC 200L, 300L, and 400L).  In addition, she provides leadership for the undergraduate program's national accreditation process (CAEP/NCATE) and state-level program review process (SD DOE); she also serves as the department's Assessment Coordinator and Certification Officer.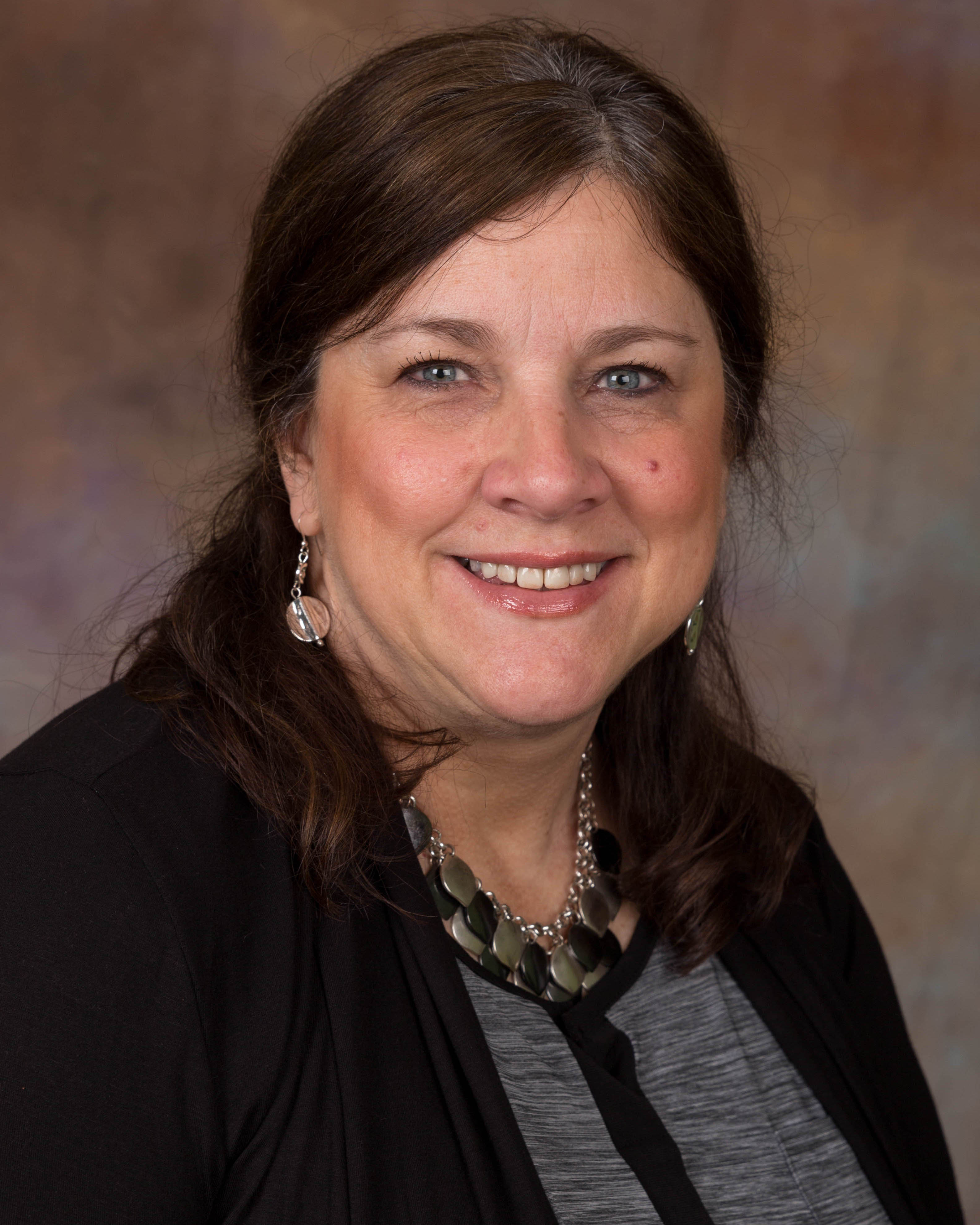 Dr. Sandra Hoover-Kinsinger
Assistant Professor
605.274.5317
Madsen Center #219
sandra.hoover-kinsinger@augie.edu
Dr. Hoover-Kinsinger has a Ph.D. in human development and educational psychology from the University of South Dakota and joined the Education Department in the fall of 2016.  Prior to this she was an Assistant Professor of psychology at Northwestern College in Orange City, Iowa.  She began her career as a child and adolescent art therapist in inpatient psychiatric facilities and outpatient rehabilitation centers.  She also worked extensively with at-risk students and their families through district-based, grant-funded prevention programs. Her research involves the identification of factors that predict academic hopefulness and empirically-based faith development pedagogy with children.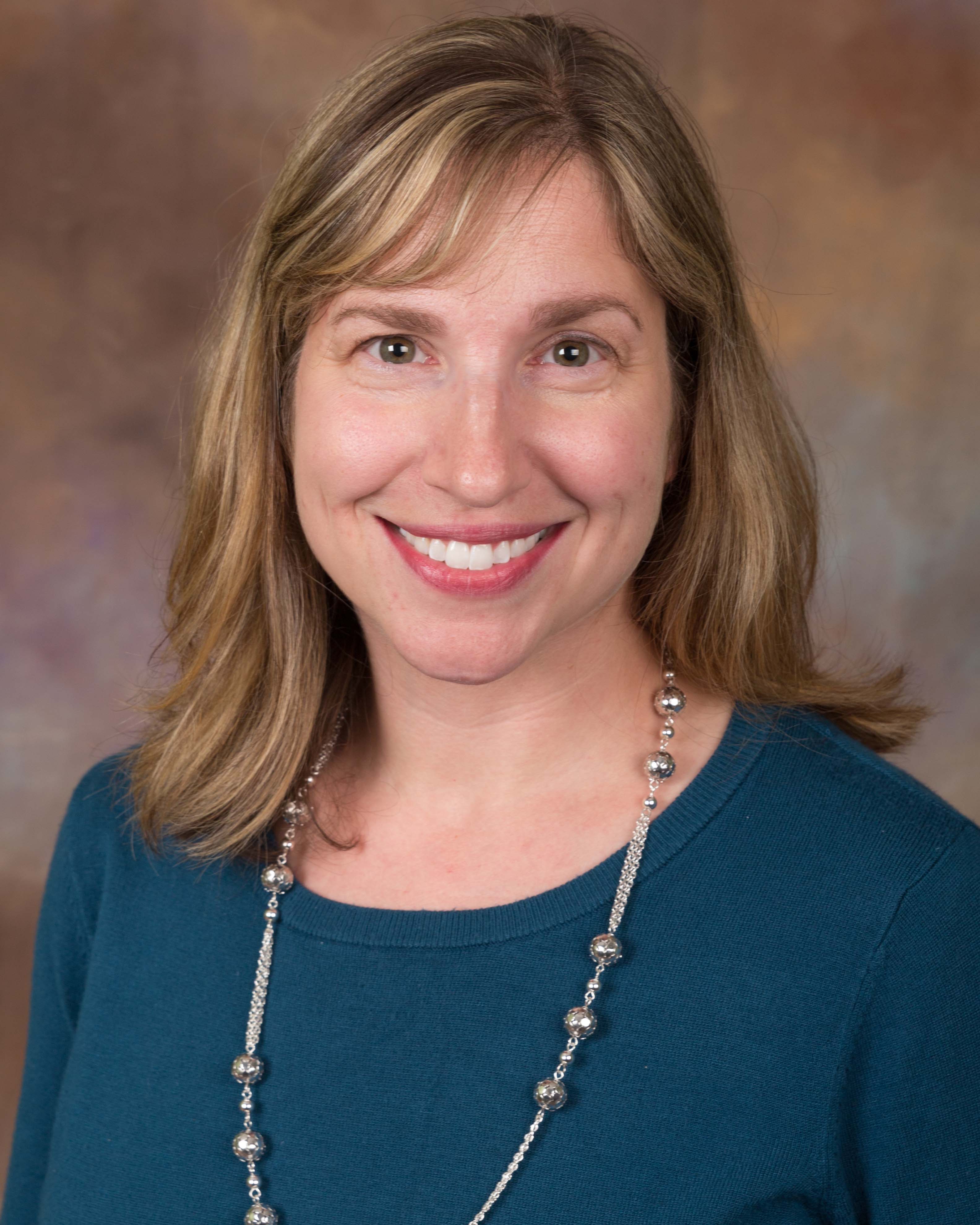 Dr. Heidi Sackreiter
Assistant Professor
605.274.5477
Madsen Center #213
heidi.sackreiter@augie.edu
Dr. Heidi Sackreiter has a Ph.D. in education from the University of South Dakota with an emphasis in curriculum and instruction. She comes to us from South Dakota State University where she was an ESL specialist. She has also been an adjunct professor with Northern State University and the University of South Dakota for seven years.
---
Elementary Education Faculty

Dr. Julie Ashworth
Assistant Professor
605.274.4036
Madsen Center #211
julie.ashworth@augie.edu
Dr. Julie Ashworth teaches EDUC 275 Teaching, Learning and Connecting in Today's Classroom, EDUC 350 Social Studies Methods for the Elementary and Middle School, and EDUC 355 Human Relations in Education. She received her bachelor's degree in Elementary Education, Special Education and Deaf Education from Augustana College, her master's degree in Education with an emphasis in science and technology from Augustana College, and her Ed.D. in Educational Administration and Adult Higher Education from the University of South Dakota. Her research and passion involves preparing future teachers to be prepared to teach all students, especially students from diverse backgrounds, students living in poverty and students with disabilities. Dr. Ashworth was named the Sioux Falls School District Teacher of the Year in 1992 and the South Dakota Teacher of the Year in 1993. Dr. Ashworth received the 2009 Vernon and Mildred Niebuhr Faculty Excellence Award which recognizes brilliance in the classroom and the 2009 Augustana Student Association Professor of the Year. She created and directs Augustana FRIENDSLink, which is a United Way Partner Agency that establishes authentic friendships between college students and their peers with disabilities. She is also the Children's Choir Director at Asbury Methodist Church.

Becky Hatch Fiala
Field Placement Coordinator
605.274.4617
Madsen Center #210
becky.fiala@augie.edu
Professor Becky Hatch Fiala joined the Education Department in the fall of 2002. She received her bachelor's degree at Augustana College in 1983 with majors in Business Administration and Business Education. In 1989, she returned to complete a major in elementary education. Becky taught in the Sioux Falls Public Schools at the middle school level in science, language arts, reading and mathematics. She was a middle level and varsity coach. In 2002, Becky earned her master's degree in Educational Leadership from Southwest State University. Currently, she serves as the Field Placement Coordinator and course instructor in the Education Department. She serves as a liaison between the Education Department and local school districts coordinating field experiences and student teaching experiences. Other positions that she has held include, Admissions Representative – Augustana College; Director of Operations, U.S. Senator James Abdnor – Washington, DC; Management Intern at Citibank, Sioux Falls. She is originally from Tracy, Minn.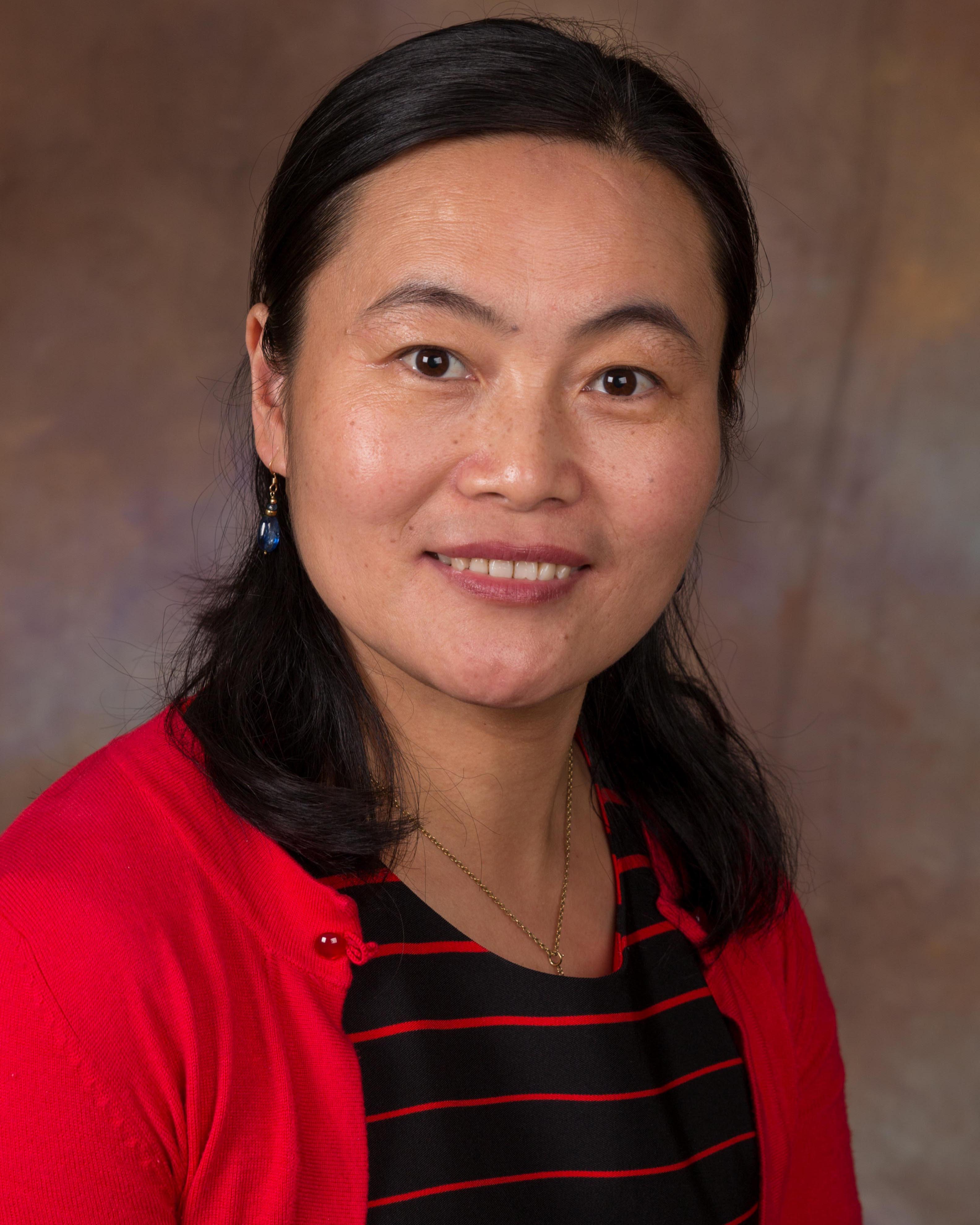 Dr. Li Sun
Assistant Professor
605.274.4611
Madsen Center #216
li.sun@augie.edu
Li has her Ed. D. in mathematics education from the University of Houston,Texas. Li was a post-doctoral fellow at the University of Houston and also worked as a certified mathematics quality of instruction (MQI) rater at Harvard University.
---
Special Education Faculty

Dr. Kathleen Cook
Assistant Professor
605.274.4623
Madsen Center #212
kathleen.cook@augie.edu
Dr. Kathleen Cook joined the faculty in the Education Department at Augustana University in August 2015. She completed her PhD in Special Education with an emphasis in autism spectrum disorders and applied behavior analysis from the University of Georgia in May 2015. She is a Board Certified Behavior Analyst (BCBA-D) and serves on the editorial board of TEACHING Exceptional Children. Before coming to Augustana, Kathleen was at The Bridge of Georgia School where she was a behavior therapist working with students with autism and developmental disabilities. She also has 10 years teaching experience with students with special needs in public schools. Her research interests include self-management and applied behavior analysis with students with high-functioning autism and students with high-incidence disabilities at the secondary level.

Dr. Matt Johnson
Assistant Professor
605.274.4733
Madsen Center #217
matthew.johnson@augie.edu
Prior to coming to the Augustana Education Department, Matt was a special education teacher in Omaha, Neb., Sioux Falls, S.D., and Chicago, Ill. In his 13 years of public school teaching, Matt has K-12 experience in teaching students with learning disabilities, cognitive impairments, physical disabilities, autism, emotional disturbance, and behavior disorders. Matt received his B.A. and M.A. from Augustana, and his Ed.D. from the University of South Dakota. Matt has coaching experience as an assistant (basketball) and head (tennis) coach at the high school level. Courses that Matt teaches at Augustana are: Foundations of Special Education, Foundations of Behavior Disorders and Autism Spectrum Disorders, and Teaching in Inclusive Classrooms. Matt is also the Co-PI of a Post-Secondary Education grant from the state of South Dakota allowing adults with developmental disabilities the opportunity to attend college. The program created from this grant is called Augie Access.

Dr. Steve Van Bockern
Professor
605.274.5491
Madsen Center #214
steve.vanbockern@augie.edu
Dr. Steve Van Bockern is a professor of education.  Steve has been a teacher and a principal. He has directed programs and grants for talented and at-risk students funded by the National Science and Kellogg foundations. Along with colleagues Larry Brendtro and Martin Brokenleg, Steve co-authored the book Reclaiming Youth at Risk. The work of the authors has been shared in over 23 countries. Steve has presented worldwide in Russia, Thailand, South Africa, Australia and extensively in Canada. His most recent book, Schools That Matter has an expected publication date of January, 2018.   In 1997, Steve helped create the non-profit organization Reclaiming Youth International. That organization has conducted annual conferences in the Black Hills of South Dakota and in British Columbia, Canada.  In 2017, Steve became associated with the non-profit organization called Reclaiming Youth at Risk.  That organization conducts research, training, and youth advocacy work. Steve works in juvenile justice as an expert witness.  His research interests include resiliency, alternative education, restorative justice, bullying, discipline and creating well-being in school settings.  He is a recipient of the Crazy Horse Award and an honorary Doctor of Laws from the University of Winnipeg, Canada. Steve and Sarah have four children, Matthew, Margaret, Daniel and Anna and two grandchildren.
---
Sign Language Interpreting Faculty

Marlee Dyce
Assistant Professor
605.274.4626
Madsen Center #232
marlee.dyce@augie.edu
Professor Marlee Dyce received her master's degree from Northeastern University in Boston where she studied education and sign language interpreting. She currently teaches courses in Sign Language Interpreting, Process Models, and Translation. She holds certifications in interpreting including an NAD IV, NIC Advanced, and SD State Level 5. Marlee has been a community interpreter for 16 years working in a variety of settings, including medical, legal, mental health and Video Relay Service. She has spent recent years studying the effects of gender on interpretation and is currently researching academic acceptance of American Sign Language in post-secondary settings.

Christa Gunderson
Assistant Professor
605.274.4628
Madsen Center #234
christa.gunderson@augie.edu
Professor Christa Gunderson teaches American Sign Language I, Introduction to Interpreting, Building Translation Skills and a variety of other interpreting-related courses. Prior to joining Augustana College Faculty, she worked as a Sign Language Interpreter for 20 years. Christa received her M.Ed. from South Dakota State University and holds certifications in interpreting that include NAD V, NIC Advanced, SD State Level 5, and EIPA level 4.5. She has served in a variety of roles with the SD Interpreters Association, most recently as vice-president.

Carmen Steen
Assistant Professor
605.274.5413
Madsen Center #230
carmen.steen@augie.edu
Professor Carmen Steen is a 1991 graduate of Augustana University, receiving her bachelor's degree in Deaf Education and Elementary Education. She received her M.A. in Education from the University of Sioux Falls. She teaches courses in American Sign Language.  Carmen is also responsible for the SLPI (Sign Language Proficiency Interview).  Prior to coming to Augustana, she taught at the SD School for the Deaf (SDSD) for 17 years. She holds certifications in interpreting including NAD V and EIPA level 4.8 and has been interpreting in the Sioux Falls community for more than 25 years and has been a Video Relay Service Interpreter for over 12 years.  Carmen also holds Qualified Level Certification with the ASLTA (American Sign Language Teacher's Association). She has served on the SD Interpreter's Association board, most recently as vice-president.
---
Communication Disorders Faculty

Dr. Perry C. Hanavan
Assistant Professor
605.274.4629
Madsen Center #223
perry.hanavan@augie.edu
Dr. Perry C. Hanavan teaches Introduction to Audiology, Introduction to Aural Rehabilitation, Speech Science I, Speech Science II, Anatomy and Physiology of Speech Processes, and Technology in Education. His interests include audiologic rehabilitation, hearing assistive technologies, and technology applications in education and communication disorders. He received his B.A. and M.A. from the University of Northern Colorado and his Au.D. from Central Michigan University.

Dr. Karen Mahan
Assistant Professor
605.274.4624
Madsen Center #233
karen.mahan@augie.edu
Dr. Karen Mahan is certified as a Speech/Language Pathologist with the Amercian Speech and Hearing Association. She received her doctoral degree from Nova Southeastern University and her Master of Arts degree in Speech/Language Pathology from the University of South Dakota. Dr. Mahan's areas of specialization include language development, language disorders in children, and autism spectrum disorders. She serves on the University of South Dakota Center for Disabilities' Autism Advisory Committee, and is the Special Education Division Head for the Leadership and Education in Neurodevelopmental Disorders program with the Sanford School of Medicine at the University of South Dakota. Dr. Mahan advises students in the Communication Disorders program who are interested in becoming Speech/Language Pathologists or Audiologists.
Emeriti Faculty

Dr. Monica Soukup
Dr. Monica Soukup taught courses in the Education of the Deaf and Hard of Hearing program and also served as the Certification Officer.

Dr. Mark Hallenbeck
Dr. Hallenbeck taught courses in foundations of American education, learning disabilities, and curriculum and instruction for students with disabilities.

Dr. Sheryl Feinstein
Dr. Sheryl Feinstein taught Adolescent Development for the Education Department.