French Club Celebrates National French Week
French Club Celebrates National French Week
Tuesday, November 8-Monday, November 14, 2011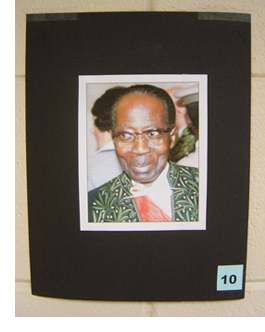 Le Cercle Français (French Club) at Augie is pleased to announce a series of events to help celebrate National French Week, November 8-14, organized by the American Association of Teachers of French (AATF). You're invited to help us celebrate the many contributions of the Francophone world by participating in any of our FREE events:
Tues Nov. 8-Mon. Nov. 14: visit the 3rd floor of the Humanities building and view our gallery of 54 famous French-speaking writers, scientists, architects, artists, actors, musicians, politicians and others; how many can you identify?
Thur. Nov. 10: join some of our international students who are also native French-speakers, along with French majors for our Thursday French conversation table, 10:00-10:40 A.M., HUM 325 (language lab); free coffee is provided.
Sat. Nov. 12: take a break and check out a classic and hilarious French comedy, Trois hommes et un couffin (Three Men and a Baby). Rated PG-13. In French with English subtitles. 6:00 P.M., HUM 325 (language lab). Free popcorn provided; bring your own soda.
Tue. Nov. 15: join students in MDFL 397: French Cinema to screen the award-winning drama Au Revoir les enfants (Goodbye My Children). Rated PG. In French with English subtitles. 10:40 A.M.-12:20 P.M., HUM 325 (language lab). Coffee and treats provided.