Prepared for Success
In spite of a still-challenged economy, 94 percent of 2010 Augustana graduates seeking employment have accepted a position related to their major or chosen field. The education and experiences students receive during their time at Augustana College have prepared them well for life after college. See the evidence for yourself.
Jenny Lockhart, Class of 2011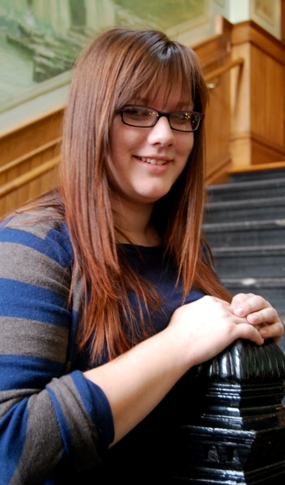 Jenny Lockhart, an English and journalism major from New Underwood, S.D., has taken full advantage of her time at Augustana and is now preparing to start her new career as a Web Journalist at Rocky Mountain College in Billings, Montana.
Lockhart kept an open mind when applying for possible positions. After three interviews with Rocky Mountain College, she was offered the position; and has since received offers from multiple other employers as well.
Lockhart has worked on The Mirror staff for three years and currently serves as the editor-in-chief. In addition, she interned for both the Tea Weekly and the Lennox Independent last summer and has done free lance work for 605 Magazine in Sioux Falls. Her new employer was impressed by the experiences she was able to gain as a student and excited to hear she was the recipient of the Augustana Covenant Award for Community.
Lockhart says the support and encouragement she has received from peers and faculty is what set her job search apart from students at other colleges. "Between opportunities and the always-open doors in the department hallway, I feel totally at home with my department. Without their support, I could have never achieved what I have today."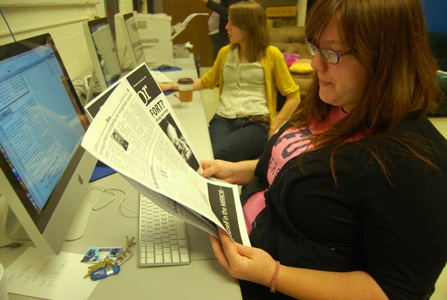 When I got my job offer, the first people I called (after my parents, of course) were my advisers Jeffrey Miller and Janet Blank-Libra," said Lockhart. "They were committed to my job search and when I shared my news, their excitement was genuine … and loud. They've created a family for the English and journalism majors, so when one of us succeeds, they are truly proud 'parents.'"
Please help Augustana continue to recruit the best and brightest students and prepare them for a successful career and life after college. Your gift to the Augustana Fund provides critical unrestricted funding to support scholarships and grants for students and continue to increase the quality of an Augustana education.