Travel Abroad Opportunities
During January 2011, 175 Augustana students took advantage of opportunities to see the world, studying in 19 countries on six continents. Their experiences undoubtedly inspired them to think differently about the world around them. See the evidence for yourself.
Through the generous gifts made by thousands of alumni and friends to the Augustana Fund each year, students are able to attend Augustana College and take full advantage of the study-abroad opportunities available. Luke Lynass, '12, is one of those students, and says the experiences have forever changed the way he views the world and himself.
Luke Lynass, Class of 2012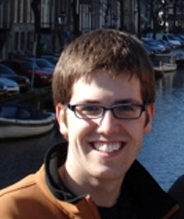 Luke, a junior Biology major from Sturgis, SD, is currently studying for the MCAT in preparation for medical school. He is a Trustees Scholar, a member of The Augustana Choir, is active in campus ministries, Outdoor Club, and serves as a co-chair of the Augustana Dance Marathon for the Children's Miracle Network.
Along with his many activities and rigorous studies, Luke has already been on two study-abroad trips. During spring break of his freshman year, he qualified for the Augustana Distinguished Scholars' trip to Greece.
During J-term 2010, Luke took (in his words) "the trip of a lifetime" by enrolling in the "Tropic Ecology and Spanish Immersion" course led by Augustana faculty members Dr. Craig Spencer (Biology) and Dr. David O'Hara (Religion). This course took him to the tropics of Guatemala and a remote island off of Belize in Central America to study coral reefs, tropical forests and Mayan ruins.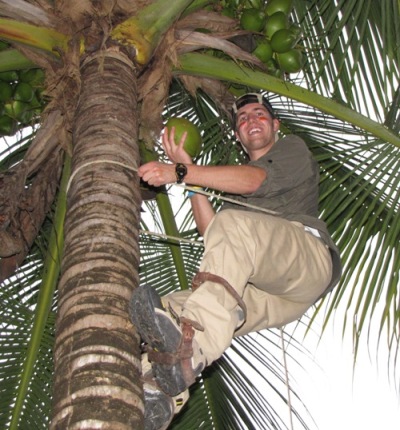 "Personally, my experience in Guatemala/Belize was one of kenosis (Greek word for emptiness) - I was 'emptied' in my experience, and filled with a new life in Christ, new perspective on so many aspects of my life, and a continued love for service and understanding," said Luke. "Though not every trip abroad will be the turning point I experienced, I can guarantee that every trip at Augie will provide a new and exciting experience for learning, growing, and shaping lives and faith in some way. I feel very blessed to be a part of a community that is so passionate about faith and understanding in a global perspective."
Please consider a gift to the Augustana Fund, to help students like Luke experience all that an Augustana education has to offer.
"At Augustana, we often say that in order to really learn about the world, you have to see it; breathe it; taste it; live it. Through our partnerships with countless organizations around the globe, we're working to make certain our students do just that," said Rob Oliver, president of the College.