Meet Some of Our Recent Grads
87% of recent MDFL graduates are using their language skills on the job.*
*Source: 2008 MDFL Alumni Survey
 
Alumni, current and future French, German, Spanish and MFL majors and minors, as well as friends of the Department, are invited to join our Facebook Page.
 
57% of recent MDFL graduates are pursuing or pursued an advanced degree.*
*Source: 2008 MDFL Alumni Survey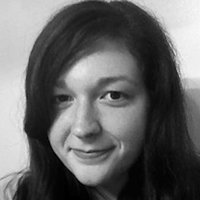 Clara Fisher
2010, German, International Studies
I'm a Ph.D. candidate in German Literature at Vanderbilt University, and I teach language courses at the undergraduate level there. In addition, for the past two summers I've taught German Language and Culture in a program for gifted elementary students. I've also recently gotten extremely interested in the making and publishing of editions of German authors' published and unpublished works. Starting Summer 2013, I'll be in Berlin at the FU for a year to pursue this interest and to begin researching in archives across the country for my dissertation. I also plan to travel for fun, and France and the Czech Republic are at the top of my list. I had so many opportunities to explore my love of languages at Augustana, including my year abroad in Potsdam, and I'm still running with it! I now use German daily for conversation, teaching, reading literature and theory, and in writing and seminars. My background in French has also been extremely helpful for accessing a whole world of information in the original language, and my language-learning experiences in German, French, and Russian have helped me enormously in continuing to improve the way I teach.
My advice to foreign language students: 1) Once you stop judging yourself against the impossibly high bar of a native speaker, you won't feel as limited! It suddenly gets a lot easier to see what you're already capable of doing with the language you're learning, and to challenge yourself to improve and grow with it in all kinds of positive ways. 2) Don't be afraid to open your mouth and make a bunch of mistakes, because it's always better to take the risk than to play it safe. You'll learn a lot more that way. 3) Study abroad for a year! Don't let worries about money and homesickness stop you from just going for it. You've got such a great support system in your Augustana professors, and they'll help you find ways to make it work. I promise, it will be one of the best experiences of your life!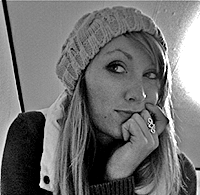 Cassandra Robertson
2005, French, International Studies
I work at a public elementary school in Seoul, Korea, teaching the after-school English program. Most of the students, who range in age from 8 to 12, are at a novice level of English, so I teach basic grammar, vocabulary, reading, writing and speaking. Studying language and going abroad while a student at Augustana expanded my view of what is possible. I no longer think about a career or life opportunities only in an American/English context, but I realize that almost anything is accessible if I go after it. Languages and living abroad aren't scary anymore. Once you take a little bit of time to learn a language or a culture, you realize how quickly and easily we can adapt to new places and how fun it can be to experience something totally different from what you know.
I would advise current language majors to study abroad for a year! One of my biggest regrets from my time at Augie was not staying in France for an entire year because I thought that I was going to miss out on something back home. Of course I missed friends and family while I was away, but I realized that the only thing I really missed out on was a greater opportunity to see things that I might never have the chance to see again. I would also let majors know that If you have a passion for language/culture/travel, don't settle for a job in an office somewhere because its comfortable! There is way too much of the world to see and far too many opportunities for you to see it. Take the time to look, to research and to ask people...and then go!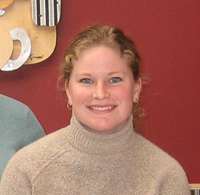 Sarah Graff
2000, French, International Studies
I work as a Financial Analyst at Sanford Health in the Development and Research division where I'm responsible for the budget and related issues for several different departments. It doesn't particularly foreign language-related, but I'm finding that it's an increasingly small world. One of my top scientific directors is from Switzerland, I frequently work with an Irish consultant and even recently got to contact an IT vendor in France. Studying language and culture really opened up the world. There is so much out there beyond our front doors and it seems like many people don't realize that. Studying abroad was the best decision I ever made. Even though I don't routinely use French in my day-to-day life, I gained invaluable confidence, independence and problem-solving abilities from the experience.
I would advise current language majors to double up with another unrelated degree. You just never know where you'll end up.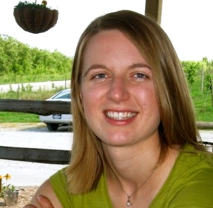 Heidi Reinders
2007, International Studies, French, German, Modern Foreign Languages, Business Administration
I work for the Office of the Comptroller of the Currency, an agency of the Department of Treasury, in San Francisco. We are the government agency responsible for regulating all national banks. The area covered by the San Francisco office is Northern California, Oregon, Washington, Alaska, Hawaii, and Guam. We travel to all of the national banks located in those areas and perform an exam to make sure that they are complying with all banking laws/regulations and making safe and sound banking decisions. I don't have the opportunity to use my languages all that much in my career. Every once in awhile, I will get to go to a foreign owned bank or speak to foreign-born bank personnel, but languages are in no way required for my job. However, San Francisco is a very international city and I hear almost every language imaginable on the streets every day. There are millions of cultural opportunities, as well, from museums and festivals to food from any country/region. I spent a year and half studying abroad in Germany and France, and that exposure to foreign cultures has made it easy for me to fit in in San Francisco. Through studying abroad, I have made friends all over the world and been places I never thought I'd go. It has also helped me to learn how to relate with people from any background, and to really appreciate the cultural diversity I'm surrounded by now.
My advice to foreign language students? Study abroad as much as you can! Languages are so closely tied together with culture that it is impossible to truly learn a language without knowing the people, and the only way to really get to know the people is to live among them.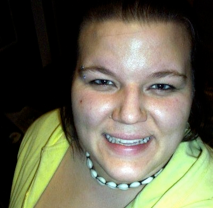 Cat Havumaki
2006, German, International Studies
I work for Rockwell Collins Inc. in Cedar Rapids, Iowa. It's an international aviation electronics company. Right now i work with the business part of the company. My official title "Storage and Backup Administrator". My focus is primarily customer support for missing data as well as focus attention on maintenance and upkeep for a number of remote locations throughout the US. I initially started with the company doing German Language help-desk support for the portion of our Company that is in Heidelberg. Unfortunately that position was outsourced, but because of the recommendations from some of my German and English speaking colleagues, another position was found, and I keep moving up from there. Because of the foreign Language exposure that I had I was almost an instant hire right after Graduation from Augie. Although I may not be using German on a daily basis, its value is not lost on me. I have been a private tutor for families moving with the company, and have used my language skills for personal travel overseas. I think that in a company that is as diverse as this, the experiences and exposure that I had while at Augie prepared me for such a situation! Personally I cannot wait and see where my next travels will bring me. (I'm thinking Greece or Ireland....)
My advice to foreign language students? Take advantage of all that is offered! Study a whole year abroad. Don't sweat stuff like cost and culture differences, etc. Live it and love it. Life will present so many more things to you if you are open to new experiences. Get to know native speakers of the language/s you are choosing to learn. Use them for information, conversation and exposure! Most of all enjoy what the world has to offer!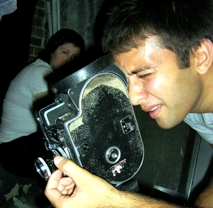 Andrew Kightlinger
2008, French, Government & International Affairs, International Studies
I am currently pursuing an MFA in Film Production at Boston University and when I get my degree, I will be heading to L.A. to wade the shark infested waters of the film industry. I am directing and producing a short film set in the Badlands of South Dakota with the intention that it become a career maker. I am very optimistic. My studies in French have given a world view that is only attainable through the understanding and speaking of another language. So many doors have been opened for me, from my personal life to my life as a student...and hopefully into the professional realm. Language is the key to a whole new point of view. And studying abroad is absolutely essential. I'm not talking about going for a four month long Interim or spring break. I'm talking about full immersion in the culture and into the educational system. Learn the language through the guidance of instructors, but also through your every day experiences with the people and the landscape of a country. Studying abroad in the first step toward opening some of those doors. Personally, my French has helped me rise above others, especially when an employer is trying to gauge personality and intelligence. I also plan to make some films in French, so knowledge of the language is essential.
My advice to foreign language students? The best thing you can do is speak the language and make the mistakes. In addition, read...read, read, read. And make sure you eat the country's foods...that's a learning experience unto itself.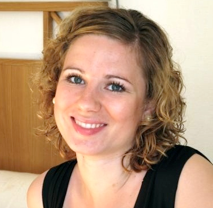 Christine Helde Fossum
2005, French, Government & International Affairs
I work at the Norwegian Directorate of Immigration, located in Oslo, Norway. My job consists of conducting interviews of asylum seekers. I also do complete the research and work that leads to the decision of granting or rejecting the asylum. My study of foreign languages and cultures has contributed a great deal to where I am today. To be good at my job it is necessary for me to have knowledge about foreign cultures and different ways of life, such as sociocultural factors, ethical norms, and political and religious values. I am from Norway, but spent three years as an exchange student at Augustana, and I think that experience has been very rewarding, both in terms of my career choice and my life in general. It was when I was learning about and living among others that I learned even more about myself.
My advice to foreign language students? In this globalized world knowledge about foreign cultures and languages is becoming increasingly important in so many different areas of work. When it comes to choosing a career my advise to current language majors is to think outside the box. There are plenty of possibilities for language majors if you just look closer and perhaps in unconventional areas! Being multilingual is such an advantage in the job field. I've learned that employers look for people who are multilingual and who have lived in cultural settings that are different from their own because such experiences contribute to valuable insights and generate a certain degree of self reflection that is considered attractive and desirable in the job market.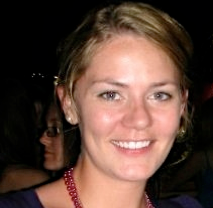 Brigit Lervick
2005, Biology, French
I am finishing my last year of dental school at the University of Minnesota. This year is completely clinically focused so I see patients everyday, doing fillings, crowns, dentures, root canals, etc. in a supervised dental clinic. While my biology background has more direct applications to what I am doing now, my French major helped to deepen my understanding and appreciation for people of different backgrounds than myself. In the field of dentistry, interpersonal relationships are a key component of delivering high quality care, and I think having a well-rounded cultural background has really helped me connect with patients in unique ways. Additionally, the Latin roots of the French language have helped me keep exhaustive amounts of detailed anatomy and syndromes straight....mostly! Aside from school, my French background helps me to further enjoy elements of the culture when they come up in restaurants, film, travel, etc. One of my favorite restaurants in Minneapolis is a French-influenced place called Salut, mainly because you can often overhear a French conversation....and the food's great too!
My advice to foreign language students? Get as much practice in the language as possible, whether that be by taking an additional class or studying abroad. I always wished I would have incorporated another language into my studies as well, so if you are able to, do it! I wasn't able to work a semester abroad into my schedule, and really wish I would have. I still have good recall on reading and writing French, but am really rusty when it comes to speaking because I never had that complete immersion. It's important to take your language study as far as you can while you have such great resources available at Augie.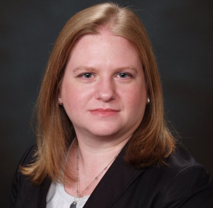 Deidra Bourne
1999, Accounting, French
I'm an international tax director at PricewaterhouseCoopers in Chicago. I work with U.S. multi-national corporations to advise them on the U.S. tax consequences of their international operations. I've been able to directly use my study of French language and culture as part of a couple assignments working with French subsidiaries of U.S. companies, including a project that allowed me to work in Paris for about eight weeks. In addition, my study of foreign languages and cultures and generally made me more curious to experience and get to know other cultures through travel.
My advice to foreign language students? Take advantage of the opportunity to study abroad while in college. My one regret about my time at Augie was not participating in a semester abroad program, and now I can truly appreciate how much more you can learn when completely immersed in a foreign culture and language for an extended period of time.