KELO-TV: Student to Attend UN Climate Change Conference
Climate Change & KELOLAND
Katie Janssen, KELO-TV
A KELOLAND college student is getting ready for an overseas trip, where she'll discuss climate change with international political power houses. And the information she learns could have a huge impact back home.
Twenty-two year old Jamie Horter is an artist, there's no doubt about that. But what you can't tell from her sculpture work is that she's also a scientist, trying to complete a double major at Augustana College in both chemistry and art. Two seemingly unrelated subjects, but to Horter, it makes perfect sense.
"I can be able to project scientific information in a very visual way, allow people to explore, be educated, and perhaps take action," said Horter.
Her passion is protecting the Earth, ensuring its sustainability and viability. And she's just learned that she's one of only six students in the region chosen to attend the United Nations Climate Change Conference in Copenhagen, Denmark in December, and the only delegate from South Dakota.
"The movement around climate change and working towards bettering the future is largely shaping into a youth-led movement," said Horter. "It's very empowering; youth are taking a stand and making a better future for all people."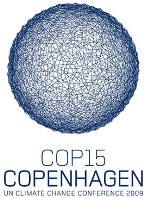 Horter says her role in that process is becoming clearer every day. Not only does she do small things like ride her bike and conserve where she can, she'll soon listen in as world leaders discuss climate change on an international stage, and she'll even get the chance to explain how scientists predict it'll impact South Dakota.
"Increases in temperature up to 10 degrees throughout the seasons, which will largely affect our agriculture," Horter said. "We're kind of in the bread basket of the Midwest, but we also have many opportunities for renewable energy."
Part of Horter's mission is education, both before she leaves and after she returns. She's already started a blog about her preparations for the trip, and she's also asking people to send messages and questions they'd like discussed in Copenhagen. Plus, she'll soon bring her message to kids.
"I am currently working on going out to different schools and I'll be going to a few in Sioux Falls in the coming weeks," said Horter.
Of all the research and hard work Horter has done on climate change, she says maybe her best point of reference is growing up on a farm in Bristol, SD.
"I think my experience of growing up in the country gave me a great appreciation for nature. South Dakota is where I'm from and I really care about the people, so for me it's a great way to represent them and connect with my whole community, and the state," she said.
She's learned the value of the land, and has made a commitment to teach others how to preserve it.
"If you want to create change, just show in your behavior the change you want and people will see your actions," said Horter.
You can read Horter's blog, sign up to sponsor her, or send along messages for her to bring up for discussion in Denmark. To do that, email Jamie Horter at jamieh@willstegerfoundation.org.