New Anthology Features South Dakota Poets
"A Harvest of Words: Contemporary South Dakota Poetry," a new anthology edited by Dr. Patrick Hicks, Augustana's Writer-in-Residence and associate professor of English, is now available for sale at the Center for Western Studies, the Augustana Bookstore, Barnes & Noble, Zandbroz Variety, Borders and Amazon.com. The book, which will debut at the South Dakota Festival of Books, September 24-26, at the Holiday Inn City Centre in downtown Sioux Falls, features poets associated with South Dakota including, David Allan Evans, Lee Ann Roripaugh, Lydia Whirlwind Soldier, Jeanne Emmons, Patrick Hicks, Allison Hedge Coke, Debra Nystrom, Leo Dangel, Jim Reese, Elizabeth Cook-Lynn, Dennis Sampson, Virginia Driving Hawk Sneve, Christine Stewart-Nuñez, and Linda Hasselstrom. 
"Over the past several years a number of vibrant poetic voices have emerged from South Dakota. While I hesitate to call this a renaissance of words, something has definitely been stirring in the prairie air," said Hicks. "Poetry, in fact, has gained prominence across the entire state but these new voices have yet to be gathered into a single collection. This book intends to bring these writers together so that South Dakota poetry can receive the showcase it so rightfully deserves."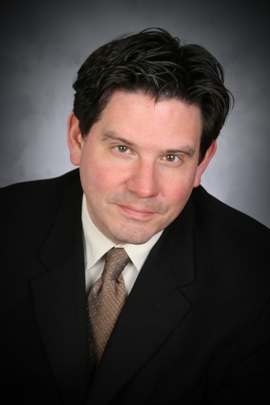 The book is published by the Center for Western Studies in honor of Herbert Krause (1905-1976), founder of the Center and Augustana's first Writer-in-Residence. Publication is made possible through generous gifts from Dacotah Bank, an anonymous donor, and the National Endowment for the Humanities.
"Poetry is the purest form of literary achievement, and this volume will define the poetic arts in South Dakota for decades," said Dr. Harry Thompson, executive director of the Center for Western Studies.
Patrick Hicks is the author of five poetry collections, most recently Finding the Gossamer (2008) and This London (2010), both from Ireland 's acclaimed press, Salmon Poetry. His fiction and essays have appeared in such journals as Ploughshares, The Utne Reader, Christian Science Monitor, Commonweal, Indiana Review, Natural Bridge, and many others. His stories have been nominated several times for the Pushcart Prize, he recently won the "Glimmer Train New Writer's Fiction Award", and several have been nominated for Best American Short Stories. He is the recipient of a number of grants, including one from the Bush Foundation. A citizen of Ireland, he has also lived in England, Germany, and Spain.