Kokesh, Engel Named 2012 Peace Prize Forum Scholars
Augustana College today announced that junior Molly Kokesh (Scotland, S.D.) and junior Maren Engel (Owasso, Okla.) have been named the 2012 Peace Prize Forum Scholars.
The Peace Prize Forum Scholars program is sponsored by the Nobel Peace Prize Forum, a consortium comprised of Augustana College, Augsburg College, Concordia College (Moorhead), Luther College, and St. Olaf College. Two students from each of the participating colleges will spend seven weeks at the University of Oslo's International Summer School deepening their understanding of issues related to peace, justice, democracy, and human rights.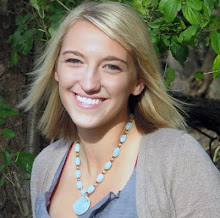 Kokesh, a German and Government/International Affairs major and Political Philosophy minor, was Augustana's 2012 Truman Scholarship nominee, a honor designed for those who intend to pursue a career in governmental and non-governmental public service. A distance runner and a member of the cross country and track teams, Kokesh recently returned from spending a semester abroad in Austria. After Augustana, she plans to enter a dual degree program to pursue a law degree and a Ph.D. in environmental studies. She hopes to specialize in a curriculum concentrating on environmental social science in order to study the relationship between societal processes and environmental contexts. She is the daughter of Marilyn and the late Dennis Kokesh.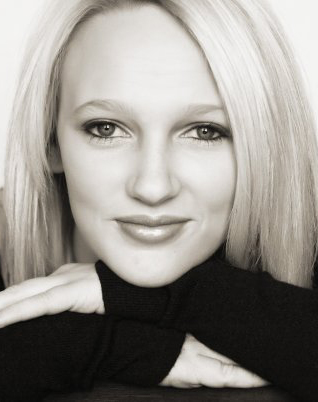 Engel, a Music/Vocal Performance and Classics major, has already developed an impressive record of international study. As a freshman Distinguished Scholar, she studied in Greece and, earlier this year, she spent nearly a month studying in India for the J-Term course "Dharma: Life and Religion and Music in Contemporary India." She is a member of the Augustana Choir, the Augustana Student Association (ASA), Viking Varieties, New Student Orientation (NSO) leadership and serves as an Augustana Student Ambassador. In early 2011, she was among 300 singers selected from more than 1,200 national auditions to perform in the Collegiate Women's Honor Choir at the 2011 National American Choir Director's Association (ACDA) convention in Chicago. She is the daughter of Kyle and Jill Engel.
The two will be introduced at the 2012 Nobel Peace Prize Forum, set for March 1-3 at Augsburg College in Minneapolis, Minn.
The Augustana Choir, under the direction of Russell Svenningsen and Dr. Weston Noble, will also perform at the Forum's Closing Ceremony, set for 4 p.m. on Saturday, March 3, in the Ted Mann Concert Hall. They will premiere "Across a Border," a choral work written by Minneapolis composer Jocelyn Hagen with lyrics by Augustana's Writer-in-Residence, Associate Professor and Department Chair of English, Dr. Patrick Hicks, commissioned specifically for the 2012 Nobel Peace Prize Forum as "an offering in honor of the Nobel Peace Prize Laureates and on behalf of all those who work toward and have paid the price of peace."
As Peace Prize Forum Scholars, Kokesh and Engel will embark on coursework that will include the causes of armed conflicts, peace building, peacemaking, humanitarian interventions and aid, peacekeeping operations, gender, civil society and nonviolence and peace movements. In conjunction with their studies, Peace Prize Scholars will also work on projects they will present at the 2013 Peace Prize Forum and at least two other venues throughout the upcoming year.
The Scholars will also visit a number of influential institutions including, The International Peace Research Institute, Oslo (PRIO), Nobel Institute, Oslo Center for Peace and Human Rights and the Nobel Peace Center.
Upon returning to their respective campuses, the 10 scholars will continue to communicate and find ways to build on the Oslo experience together. They will also be expected to play a leadership role in peace activities on their campuses, and assist with the upcoming Nobel Peace Prize Forum.