346 to Participate in 2012 Commencement
Augustana today announced that 346 students will participate in the commencement ceremony honoring the class of 2012, set for 2 p.m. on Saturday, May 19, at the Sioux Falls Arena. Doors will open at 1 p.m. for seating.
The ceremony's speakers include:

Retired U.S. Navy Vice Admiral Lyle Bien, class of 1967. After a 31-year career in the military, Bien currently serves as a satellite industry consultant for clients such as Inmarsat of London, Northrop Grumman in Los Angeles and the Missile Defense Agency in Washington, D.C.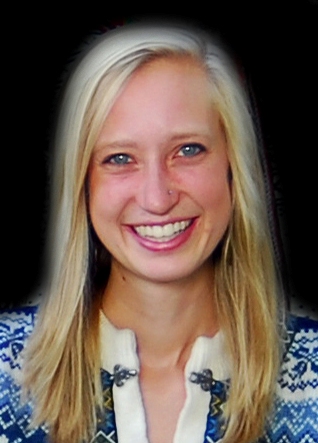 Hannah Miller, Class of 2012. A native of Mankato, Minn., and an elementary education major with a middle school endorsement, Miller has served on the Chapel staff and was its Ambassador/Service Coordinator during her sophomore year. She helped organize the "For All Who Are Thirsty" water project, an initiative to bring clean water to people in need, and helped raise $3,000 for the effort during the 2009-10 academic year. In 2010, she was named one of two Augustana Peace Prize Forum Scholars and spent two months at Norway's University of Oslo studying causes of armed conflicts, peace building, peacemaking, humanitarian interventions and aid, and nonviolent peace movements. For her final project as a Peace Prize Forum scholar, she examined the growing issue of human trafficking in South Dakota. To gauge the seriousness of the issue, she conducted undercover research during the Sturgis Motorcycle Rally and paired it with ongoing investigations conducted by Be Free Ministries, a non-profit organization based in Sioux Falls and committed to ending human slavery, trafficking and exploitation locally and round the globe. She presented her findings to the campus community at the Augustana Symposium while Be Free officials presented the evidence to South Dakota lawmakers who later passed legislation to address the serious issue of human trafficking in the state. She has dedicated countless hours to teaching and serving children with limited resources locally, in Tanzania and Slovakia. Earlier this year, she was named the recipient of the 2012 Covenant Award for Service, a distinguished honor recognizing students who have a commitment to service on campus and in the broader community; who inspire others to serve; who serve quietly without fanfare and with no desire for recognition; and whose future plans have been shaped by service.
Seniors, join our Commencement event and the Augustana (SD) Class of 2012 group on Facebook for news and updates.
In addition to the confirmation of undergraduate degrees, the College will confer an honorary degree of Doctor of Humane Letters to alumnus Lyle Bien. College officials will also award a member of the Augustana faculty the Jane and Charles Zaloudek Faculty Research Fellowship.

ABOUT LYLE BIEN
After majoring in biology and graduating from Augustana in 1967, Bien joined the U.S. Navy amid the Vietnam War to become a naval aviator. He served with distinction for 31 years, rising to the rank of Vice Admiral, logging 5,500 hours in fighter aircraft, 1,300 carrier landings and 225 combat missions over South and North Vietnam. In addition to Augustana, Bien also attended the National War College in 1992.
A former "Top Gun" flight instructor at the Navy Fighter Weapons School in Miramar, Calif., Lyle was assigned to the Naval Central Command in Riyadh, Saudi Arabia, from October 1990 to March 1991. He served as the senior U.S. Navy strike planner under General Norman Schwartzkopff during Operations Desert Shield and Desert Storm; commanded the USS Nimitz Battle Group during the 1996 Taiwan Missile Crisis; served as the Naval advisor to General Colin Powell, chairman of the U.S. Joint Chiefs of Staff; and held the role of Deputy Commander-in-Chief and Chief of Staff at the United States Space Command, Peterson Air Force Base in Colorado Springs, Colo.
Bien has been a member of the Missile Defense Agency (MDA) Graybeard Panel on National Missile Defense since its inception. He serves in a senior leadership position at all service Title X Wargames, Schriever Series Space Wargames, as well as the MDA Wargames and Simulations at the Joint National Integration Center at Schriever AFB. He works extensively on the related issues of Space-based Communications, C4ISR, and Global Missile Defense to include senior mentoring in these areas at several Combatant Commands and with Industrial Partners. He is a member of the Air Force Scientific Advisory Board, National Security Space Architect Board where he worked on the Transformational Communications Architecture (TCA), the U.S. Naval Space Panel on FORCEnet and naval space and communications, and the U.S. Strategic Command Advisory Board.
He is the recipient of 23 medals and citations in recognition of his military service. In 1995 he was honored with an Alumni Achievement Award and in 1997, he was inducted into the South Dakota Hall of Fame. He served on the Augustana Board of Trustees from 1998-2009; received the President's Award in 2000; and received the Trustee's Award in 2004.
Further weekend details are available at www.augie.edu/commencement.