Upcoming Season of 'Time Team America' to Feature Dr. Adrien Hannus
Dr. Adrien Hannus, professor of anthropology and director of the Archeology Laboratory at Augustana, will depart from Sioux Falls in early June to participate in the second season of "Time Team America," a science-reality series from PBS that sends archaeologists on a race against time to excavate historic sites around the nation. The episodes are scheduled to air in 2013.
The team of archaeologists has just 72 hours to uncover the buried secrets of their assigned digs using the latest technology, decades of expertise and their own sharp wits. Host Justine Shapiro guides each expedition as viewers peer over the shoulders of diggers, scientists and historians at work.
Hannus will participate in one of the season's four episodes. He will serve as a specialist on early human sites in the New World for the episode featuring "Badger Hole Site: A Folson Period Bison Kill" in Oklahoma.
The son of a French chef, Hannus is a native of Wichita, Kan. During the Vietnam conflict, he served as a lieutenant in military intelligence, where he worked with the CIA on counter-insurgency operations.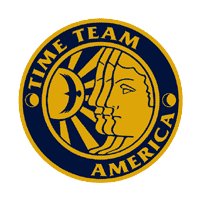 After receiving his M.A. in anthropology from Wichita State University and his Ph.D. in anthropology from the University of Utah, Hannus has spent nearly 40 years studying  the Great Plains region and also conducting archeological field projects in Egypt and Mexico. He has been involved in excavations at the Neanderthal cave site of Coudoulous in southern France and oversaw completion of the "Archeodome," a state-of-the-art research and teaching facility that allows excavation to be conducted year-round at the Mitchell Prehistoric Indian Village in Mitchell, S.D. His teaching and research interests include early human populations in the New World, historic Native American cultures of the Plains, and lithic analysis.